Firefighters and paramedics helped save a man's life after he had a heart attack whilst gardening – then returned to his home to help finish the job for him.
Gene Work, 40, collapsed while laying new turf in his garden in Pasco County, Florida, and was rushed to hospital by emergency services.
He had been stressed trying to get the job done quickly for fear of a fine from his local homeowner's association and his wife Melissa said he repeatedly asked her to make sure the sod did not go to waste – whilst he was having his heart attack.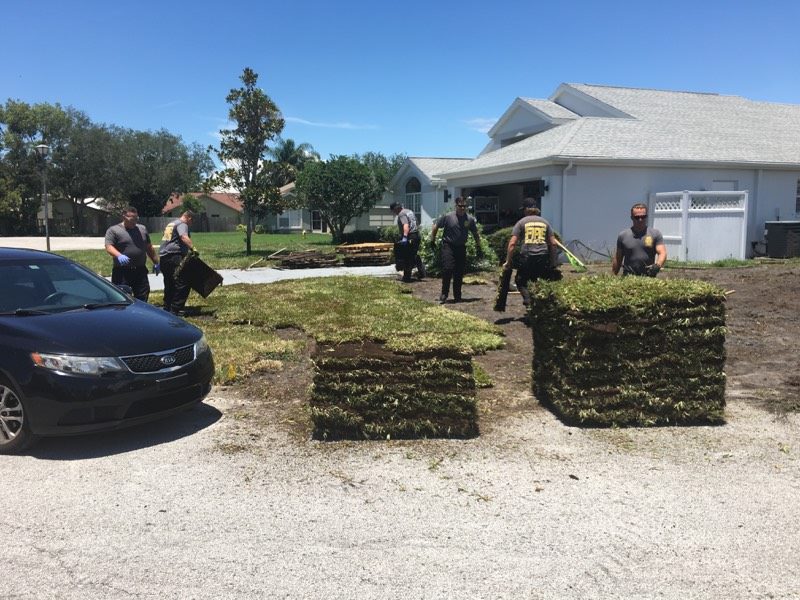 "They not only saved his life, but cared enough to also save his lawn," Melissa, 30, told the Press Association.
"Kindness is contagious and so powerful."
Melissa said Gene is resting up and doing well and his story has now been shared by news outlets across the world.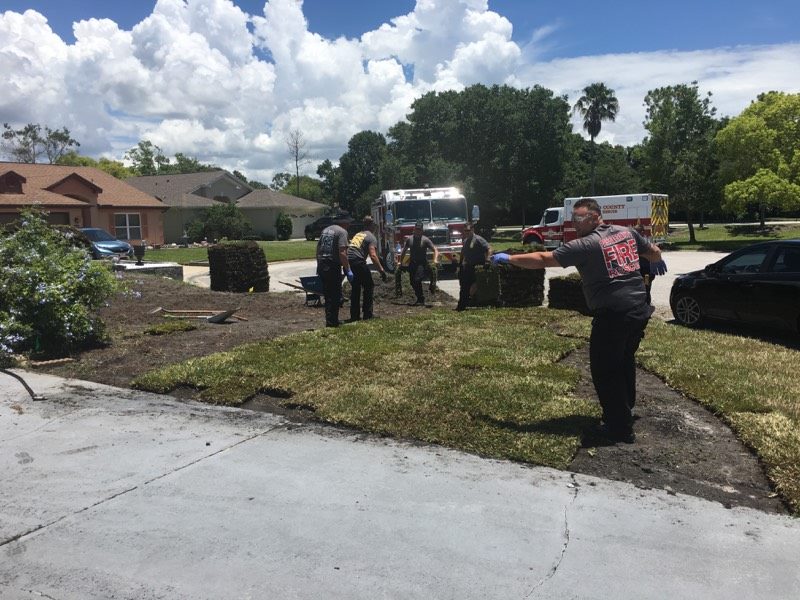 "We wanted the world to help us thank them and recognise them. It is bringing smiles and warming hearts to thousands and thousands."
Melissa, Gene and their two children later went to meet their heroes at Pasco County Fire Rescue Station 10.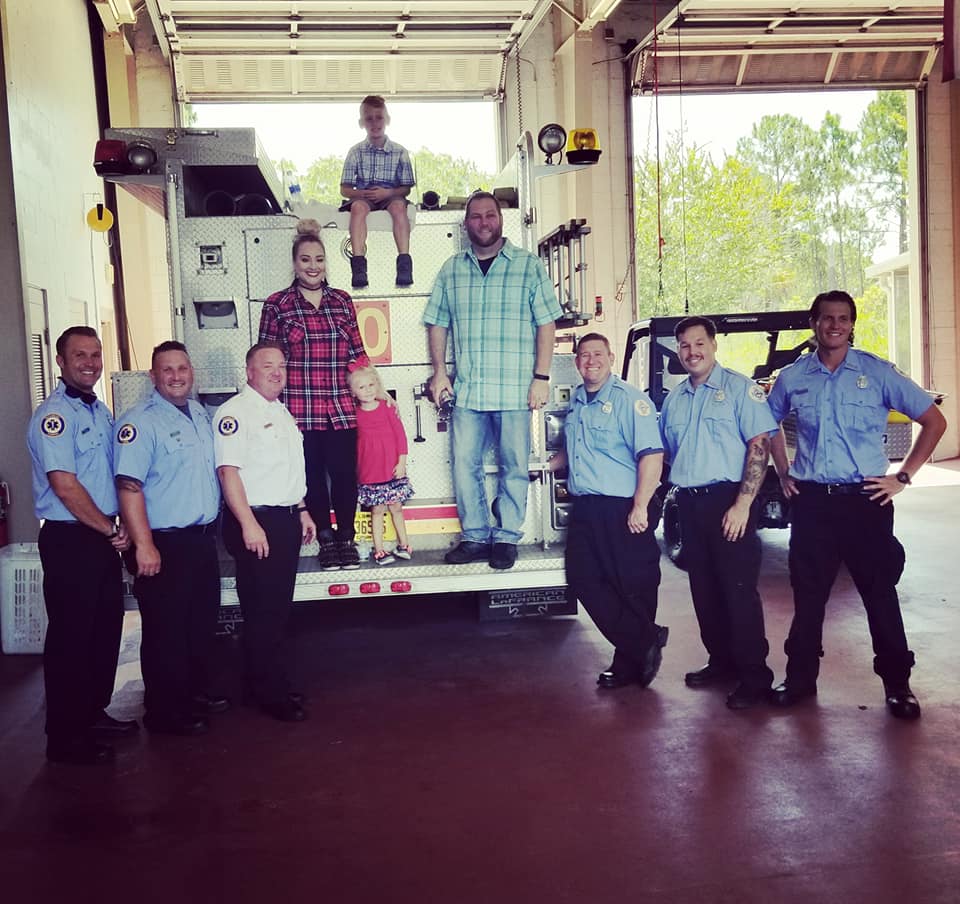 "We believe in helping the community whenever we are needed," Pasco County Fire Rescue service wrote on its Facebook page.
"And recently the crew from Station 10 (A-Shift) did exactly that.
"Thank you to Melissa Ann for sharing this touching moment, thank you to the crew of Station 10 for stepping up to help, and everyone at PCFR hopes that Gene makes a speedy recovery!"