When Sonni Vargas's boyfriend proposed to her at Disneyland in California, there was only one way to celebrate the occasion.
After getting engaged in front of one of the park's many castles, Sonni, 22, and her fiance Jordan Williams headed to Space Mountain, a rollercoaster ride at the park.
And it was there that they managed to capture one of the all-time great engagement pictures thanks to Sonni's knowledge of the park's rides and their automated cameras.
"It was the hottest day of the year but that didn't stop us from going to our favourite place!" Sonni told the Press Association. "We spent the day eating and going on rides and taking a bunch of pictures.
"We went to take pictures in front of the castle with a Disney photographer, and when we finished my fiance asked for one more picture. He then went down on one knee and asked me to marry him."
"I'm a Disneyland annual pass holder so I know where all of the photos are on all of the rides," Sonni continued.
"I always do something funny on the rides so this time I thought last minute to show off my ring. I thought it was so funny and my fiance didn't even know I did it."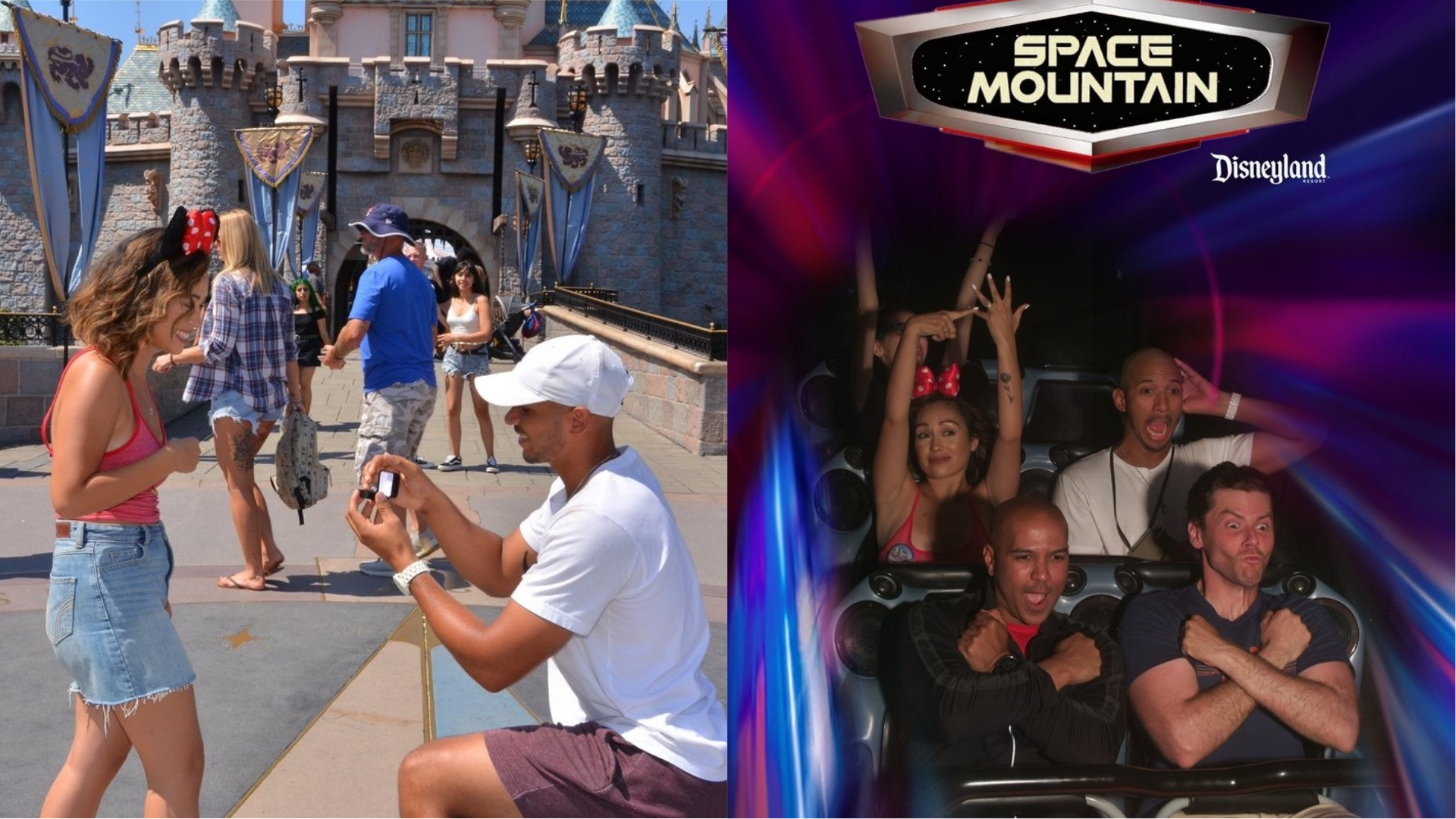 Fit for a princess…