Protesters and brands were among those entering an almost carnival-like spirit united in opposition against US President Donald Trump during his visit to the UK.
As a crowdfunded balloon of a Trump baby took to the skies above Parliament Square, people were sharing their own mark of protest online.
One image from author Chris Haughton read "unwelcome to London" while others got creative with picture editing.
Elsewhere, people spotted Donald Trump toilet paper being sold at two rolls for £5 in Oxford Circus, placards with messages directed at Trump, and effigies of the president.
Among the chatter on #TrumpBaby and #TrumpinUK, greetings company Moonpig floated the idea of making miniature versions of the Trump balloon while Tennent's lager advertised their new-sized cans as perfect for "smaller hands" in a petty swipe at Potus.
As for Americans back on their side of the pond and watching goings on from afar, they all had one question on their mind and broadcast via Twitter…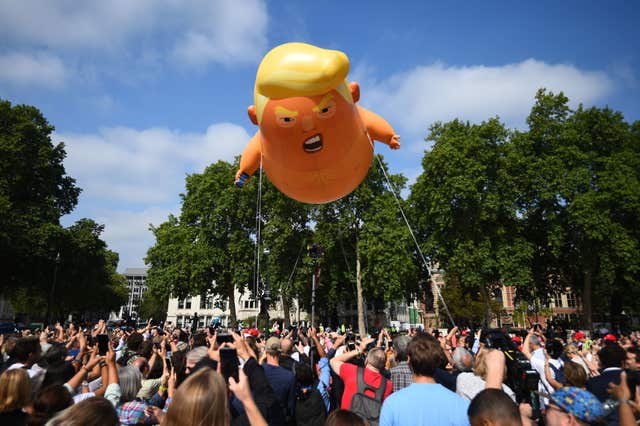 — Armando Testani (@juventuz) July 13, 2018