If you saw two dachshunds on the roof of a restaurant before nine o'clock in the morning, you'd probably wonder if you were still dreaming, but that's exactly what happened in Yorkshire on Tuesday.
The small town of High Bentham on the edge of the Yorkshire Dales played host to one of the cuter dramas of 2018 when Simba and Mufasa, two 16-week-old Dachshunds, found themselves atop the Coach House Inn.
— Martyn Hughes NYFRS (@Har_DistrictWM) July 17, 2018
As it turns out, the puppies had been living at the Coach House Inn for less than a day when they went walkabout, clearly restless beasts with a sense of adventure.
"This morning I locked them in our back yard, which is dog proof but obviously not puppy proof," Karl Guare of the Coach House Inn told the Press Association.
"At 8:40 I heard a knock at the door of the pub and was greeted by a lady saying you have two dogs on the roof. 'Horror' I thought, and went to look, and yep, it was them.
"I called the fire brigade and I don't really think he believed me to be honest. Then the rain started so I got the ladders and Yvonne our cleaner ascended to rescue one of them (Simba), and with that Mufasa retreated back over the roof to safety."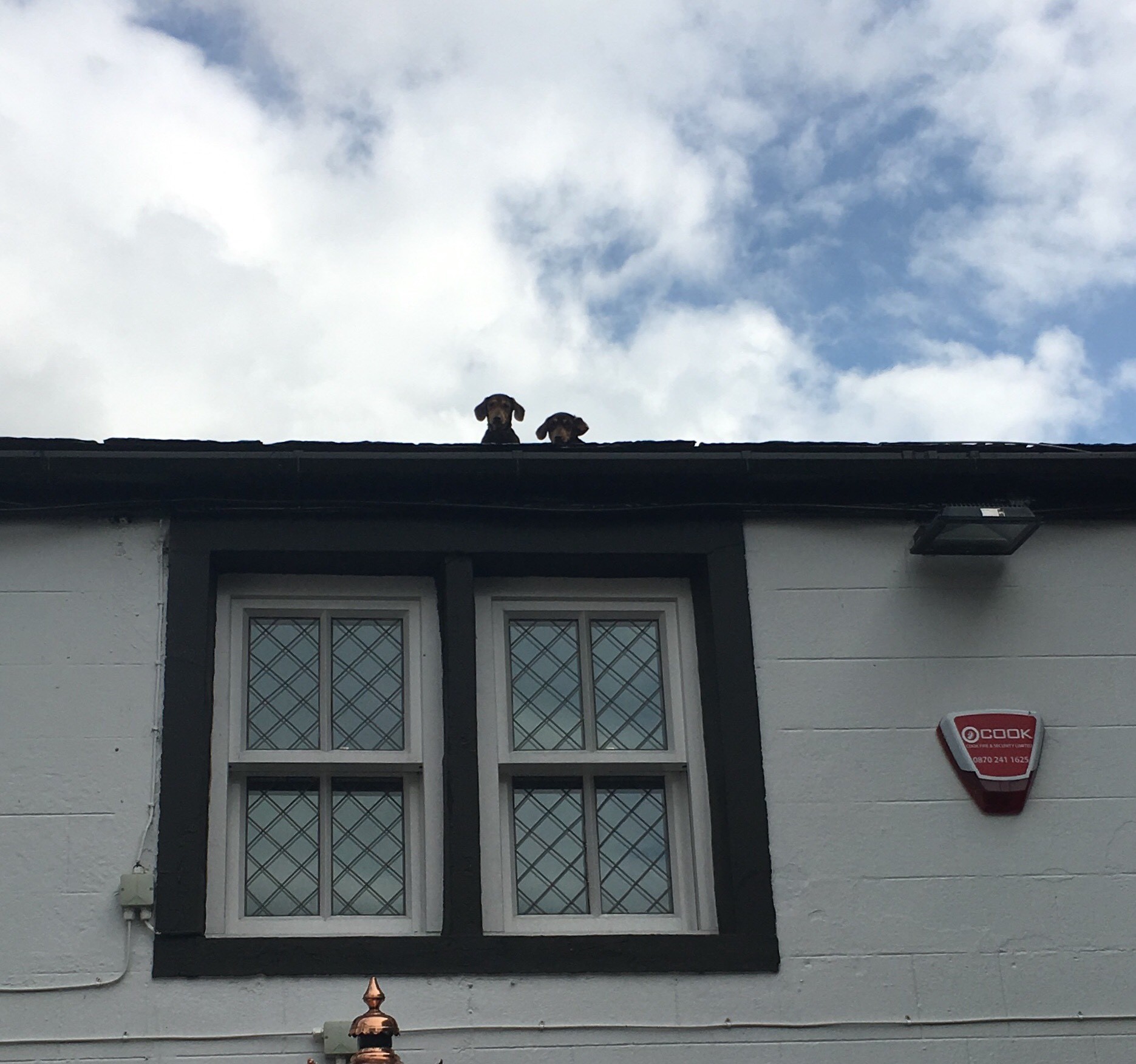 "It is believed that the extremely boisterous puppies managed to climb under the fence to escape the garden, climb up the rear external metallic fire escape stairs, clamber under the fencing then ascend up and over the peak of the roof from the rear (about 10 metres in height) before comfortably positioning themselves towards the guttering on the front roof of the two-storey public house," Martyn Hughes, watch manager for North Yorkshire Fire and Rescue Service, told the Press Association.
"They were very energetic on my arrival, with tails wagging and mischievous ways about them."