Two tiny slender loris babies have been born at Newquay Zoo, the first twins of their species to be born there.
Born to mother Ribke and father Sheldon, the zoo released adorable photos of the youngsters to welcome them into the world.
The photos show Ribke carrying the babies around under her belly, which she will do until they are old enough to find their feet.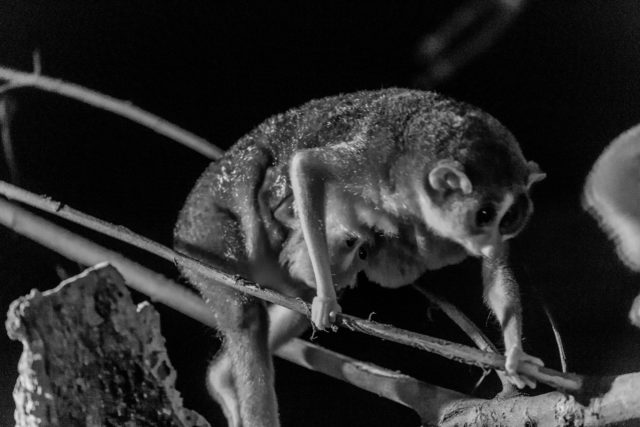 "We hope that they will in turn be part of the breeding programme in the future."
The nocturnal primates are native to southern and eastern India and Sri Lanka and are known for their distinctive large eyes.