A line was drawn under one of the internet's most adorable feuds when a man called Brant submitted one of his dogs for a rating by canine appreciators WeRateDogs.
WeRateDogs is sent pictures of puppers by their owners before giving them a rating, usually something winningly nonsensical such as 14/10, and back in 2016 Brant Walker, a graphic designer from San Jose, California, took issue with it.
Brant wanted to see more realistic ratings for the pooches, while WeRateDogs was adamant its ratings were justified.
The Twitter exchange went viral, with "they're good dogs Brent" going down as one of the internet's all-time catchphrases, printed on mugs, T-shirts, hats and cushions.
While the disagreement was all in good humour, the dispute between Brant and WeRateDogs appears to have been resolved almost two years later after Brant submitted one of his own good boys, Charlie, for a rating.
A historic accord.
"I had become friends with Matt (the creator of WeRateDogs) and I messaged him asking him to give Charlie a look," Brant told the Press Association.
"Everyone on Twitter really loves him. It was very special for my wife and I to have Charlie featured. The reaction has been almost 100% positive, so everyone is being very respectful and kind."
It's been almost two years since Brant went viral with WeRateDogs, and while some people misunderstood his position, he has tried to roll with the fame.
"I took it in stride," he said. "As long as everyone is nice and kind, I don't mind playing along with the whole thing. Many people thought I had a dislike for dogs, but that actually couldn't be further from the truth. I've loved dogs my entire life."
One of those dogs is Charlie, a five-month-old Havanese who Brant has had for about two months. Charlie was given a 14/10 rating by WeRateDogs, has his own Instagram page and "brings a ton of joy into our lives" according to Brant.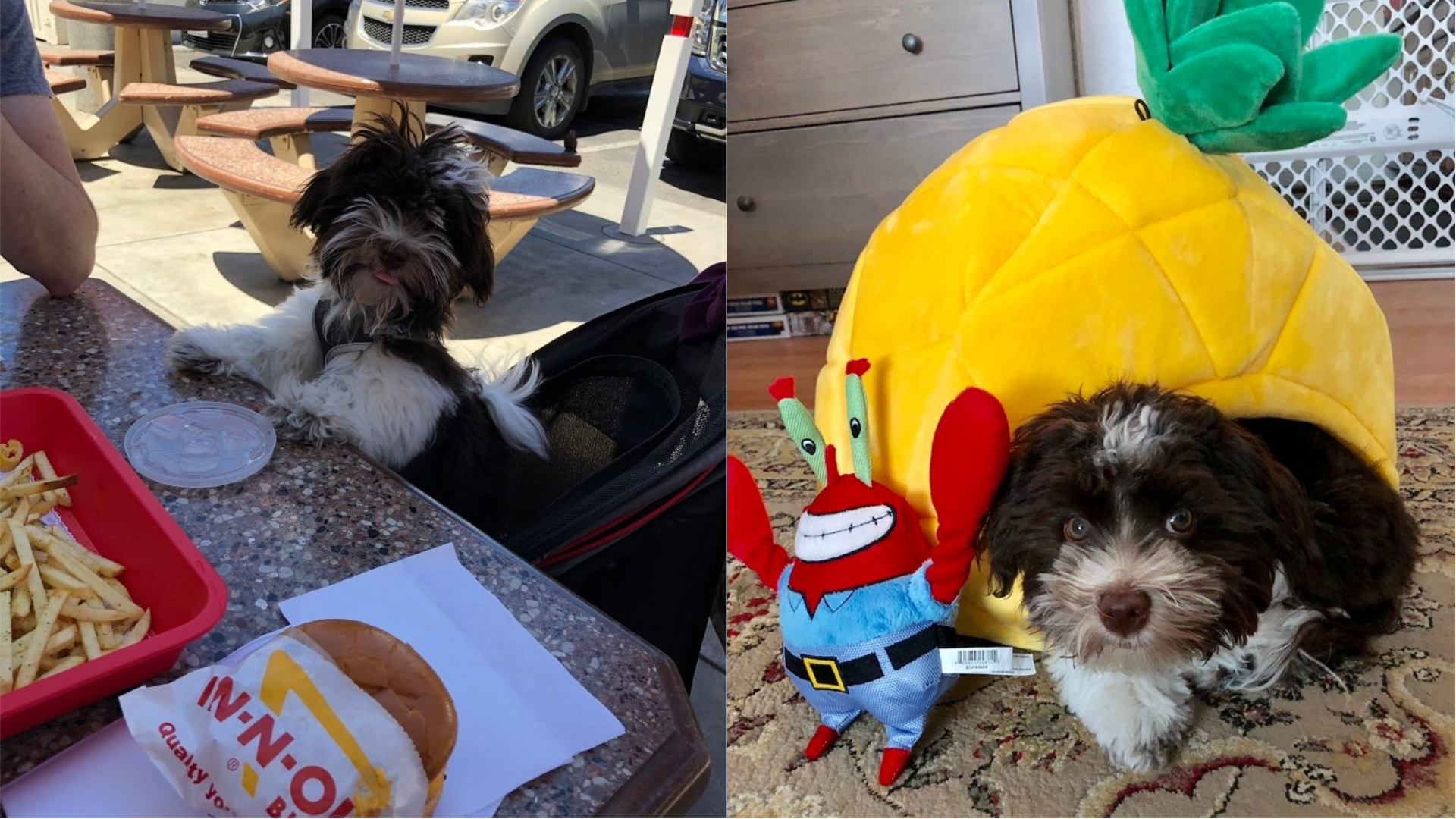 Almost two years on Brant has brought one of the internet's finest moments full circle, but would he say the meme has found closure now?
"Some people are using the word 'closure' but I just like to think of it as I have now made amends with the dog-rating community," Brant said.
"You have to understand that everything was in good fun from the very beginning. I've had fun being part of the meme, and I enjoy seeing Charlie be part of it now."
They're good dogs, Brant. They're good dogs.