The black-necked swans at Newquay Zoo have bred for the first time, hatching two tiny, and very fluffy, cygnets.
The two adult swans have been partnered for two years and are expected to mate for life. Keepers have said they are pleased with how well the first-time parents are doing.
Senior bird keeper at Newquay Zoo Gary Ward said: "At first you may not see the cygnets, as they tend to nestle down under their parents' wings. Occasionally you'll see their heads poke up, but at this early age they tend to stick very close to the adults."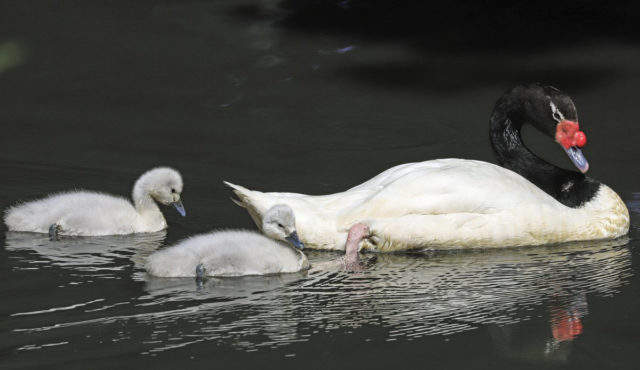 Bird keeper Jenny Lea said: "The swans are excellent parents. They are very protective over their cygnets and have been foraging for vegetation for their little ones – we've been able to leave them to it.
"At a later age we will take a small feather sample as DNA to determine whether they are male or female."