A mother has shared pictures of her daughter breastfeeding during a workout to show how she cares for her family and herself at the same time.
Yuri Rydel, 30, posted two pictures online, explaining she was responding to her daughter's needs during a home workout session.
She shared the pictures on Facebook, writing: "Just another workout with a baby attached to my hip".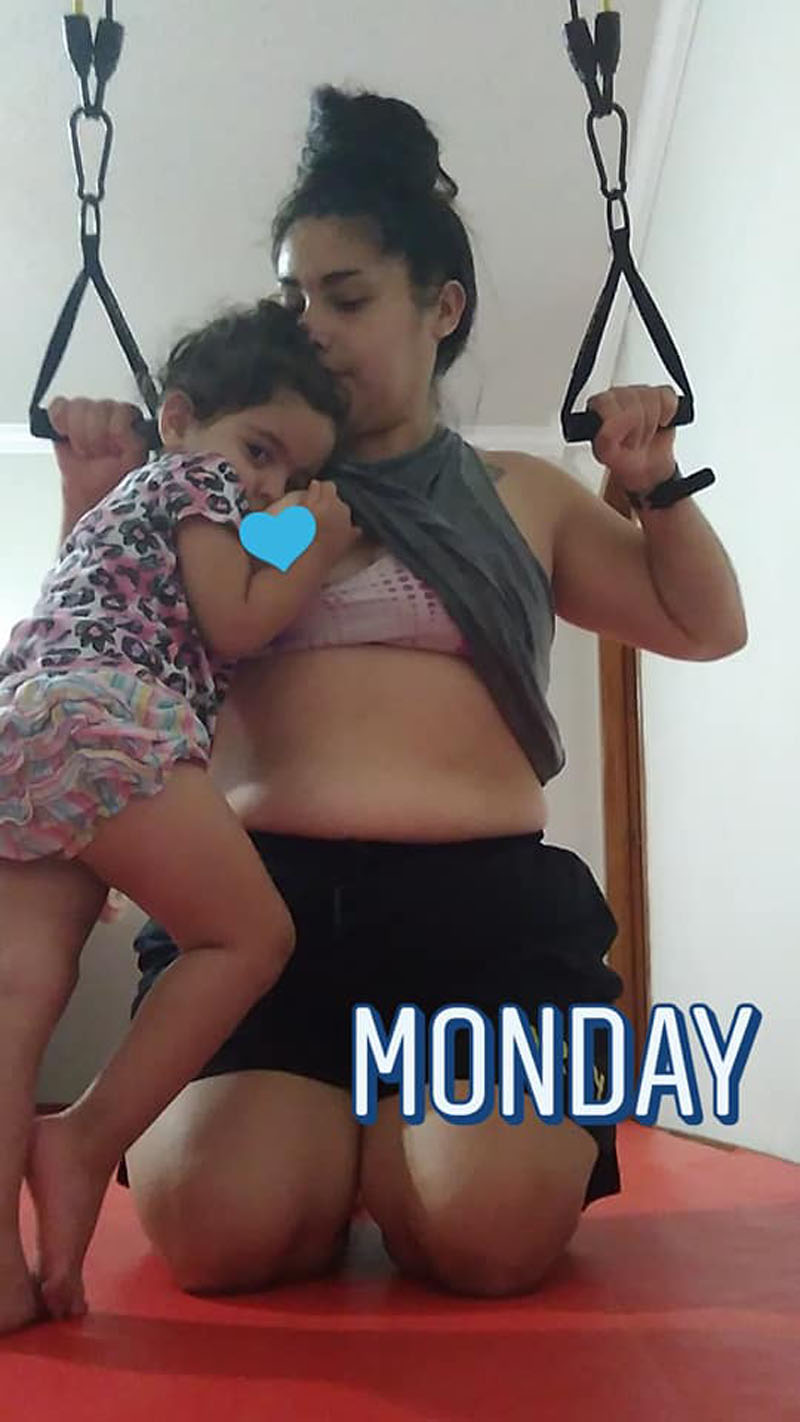 Since having her first child at the age of 19, Yuri rose from 105lbs (7 stone 5lbs) to 221lbs (15 stone 7lbs), admitting she could "never find the time to be a mom and take care of my health".
But she was determined to shed the weight and now walks 20,000 steps a day, works out at home and is halfway to her goal weight.
"Right now breastfeeding is very much part of my weight-loss journey. I wasn't going to wait for her to wean to start taking care of myself," Yuri, from Texas, told the Press Association.
The little girl, who Yuri has chosen not to name in the media, tends to play as Yuri works out but often wants to breastfeed midway through the exercises. For that reason, Yuri prefers to workout as her daughter sleeps.
"She mostly wants to eat when I'm laying on my back doing crunches or some other workout where I'm laying on the floor."
Yuri breastfed her firstborn for 18 months. Her second child was formula fed and she struggled to breastfeed her third after a complicated start and her return to work, but her youngest, seen in the pictures, has "breastfed like a champ since day one".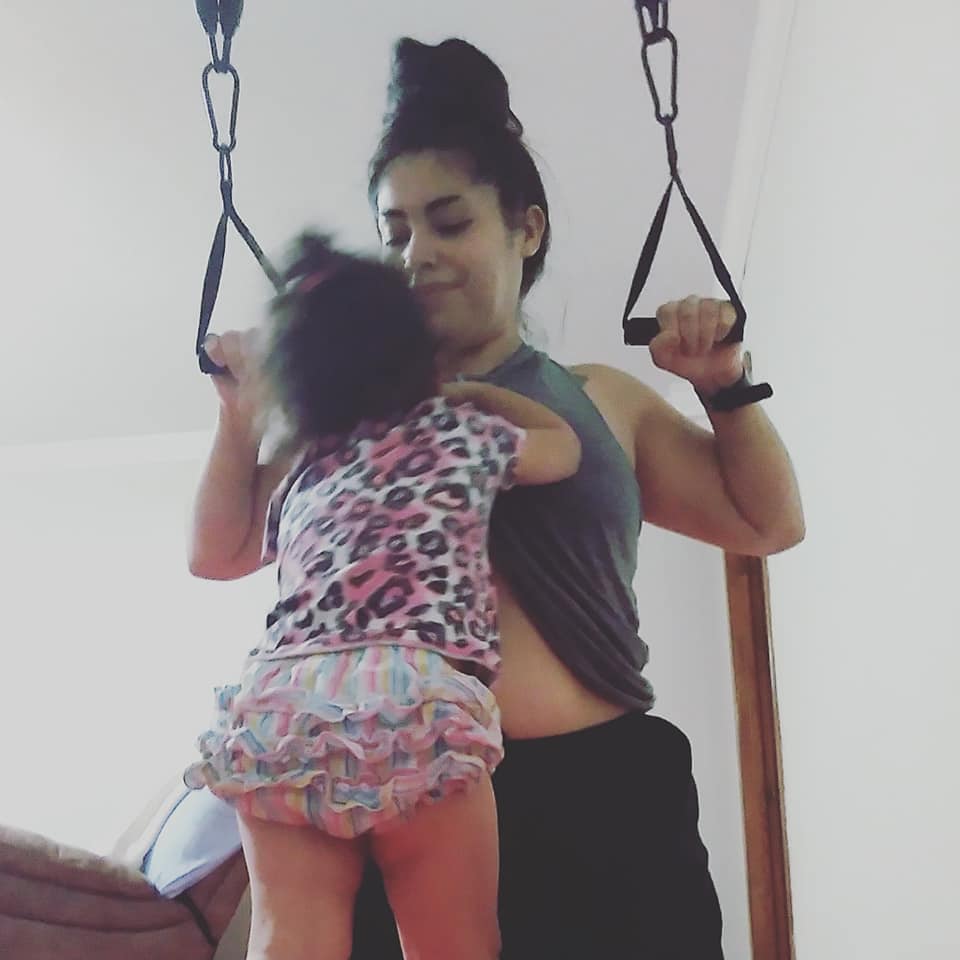 "We don't have to wait to stop breastfeeding, we don't have to stop breastfeeding early just to get healthy – we can do both.
"I realise that there will always be people who want to be negative about this topic. Hopefully, one day, when my daughters start a family they can freely breastfeed without fear of being bashed by a stranger."
Online she wrote: "I'm not the only mom who is finally making time to care for themselves while taking care of their little ones."
Yuri's final pregnancy took her above 200lbs (14 stone 2lbs).
"I said, 'Oh well, I'll never be at healthy weight again'. It wasn't until I hit 221lbs that I decided I had to do this, for myself and my kids."
So far Yuri, who married in 2015, has dropped 43lbs (3 stone), and wants to lose another 40lbs (2 stone 8lbs).