A deer had to be rescued from an old swimming pool filled with rainwater after being spotted by a man about to mow his lawn.
The stag was freed by two RSPCA colleagues pulling on his antlers and heaving the animal to safety.
As they pulled, the 60kg animal pushed off from the bottom and that momentum helped the deer to clear the side of the pool.
The deer was only able to reach the bottom of the old pool, at a home in Ibsley, Hampshire, because some of the collected rainwater had evaporated in the summer heatwave.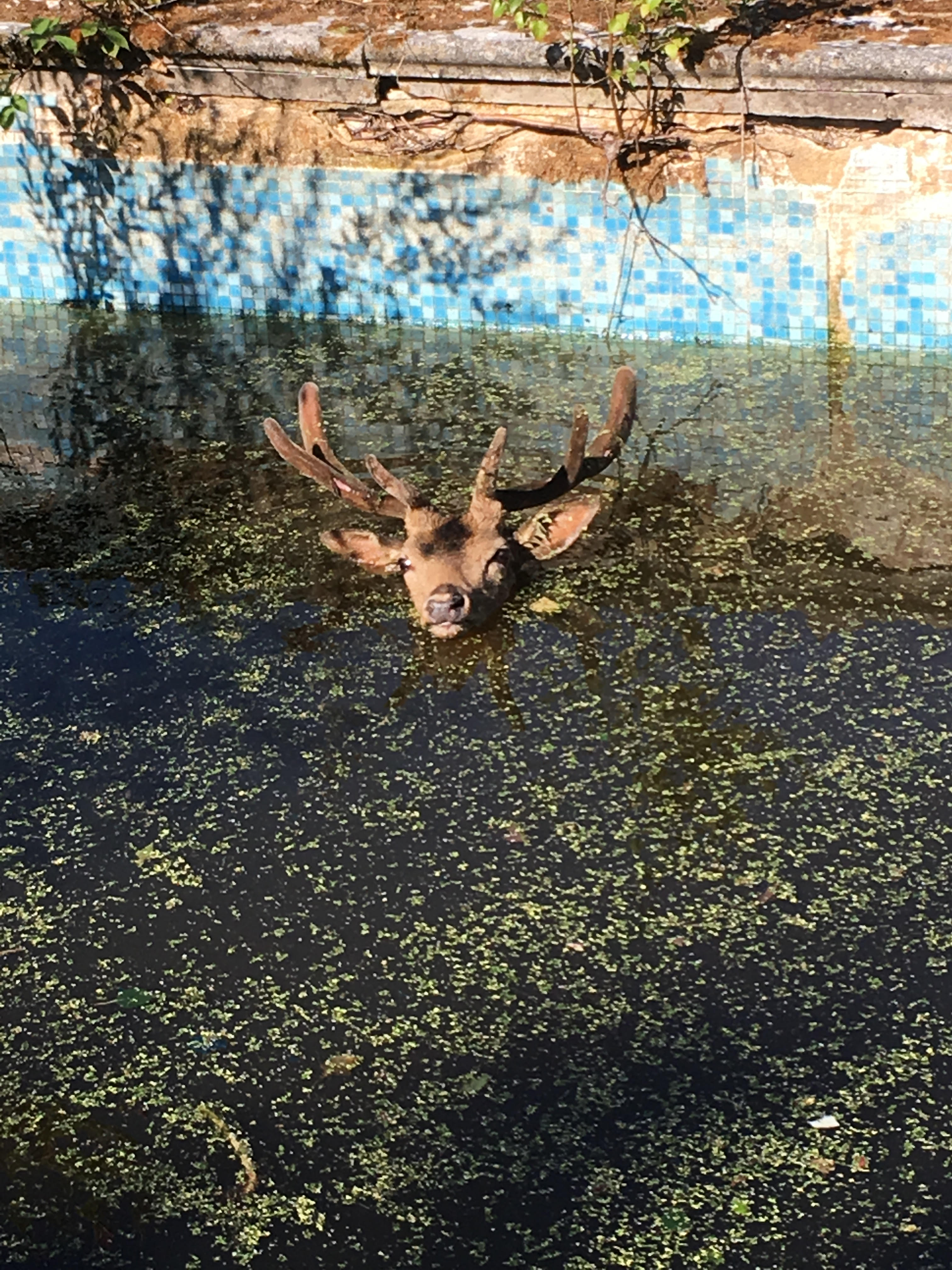 But the animal could have been in the water overnight. A herd of about 40 deer had been seen in the garden the night before and the pool isn't visible from the home.
When the resident saw the stricken deer, he called the RSPCA and Inspector Patrick Bailey and animal collection officer Karen Gregor attended and worked together to free the animal.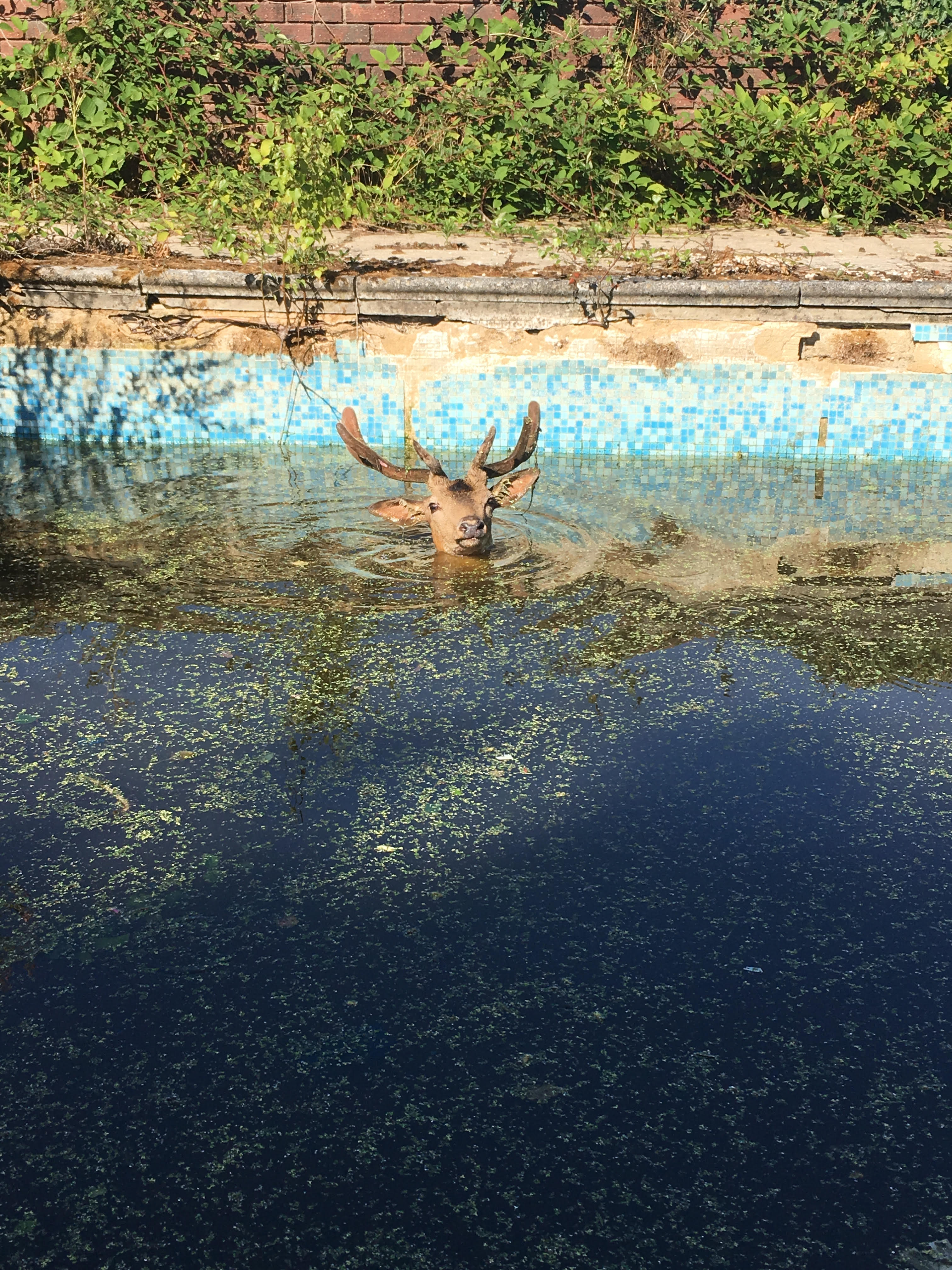 "Luckily, the deer pushed off of the floor in an effort to jump giving us enough momentum to pull him up and out."