Plane passengers flying to Edinburgh had a surprise Antipodean traveller in their cabin – a koala heading for the city's zoo.
The 19-month-old Queensland koala had his own seat on the flight as the sensitive animals cannot be placed in the hold.
Tanami travelled more than 700 miles from Duisburg Zoo in Germany to join Scotland's only koalas in a conservation breeding programme.
Darren McGarry, head of living collections at RZSS Edinburgh Zoo, said: "Koalas are very sensitive animals, so special care needs to be taken when transporting them.
"They travel in the plane's cabin and not in the hold so keepers can easily make sure everything's okay during the flight.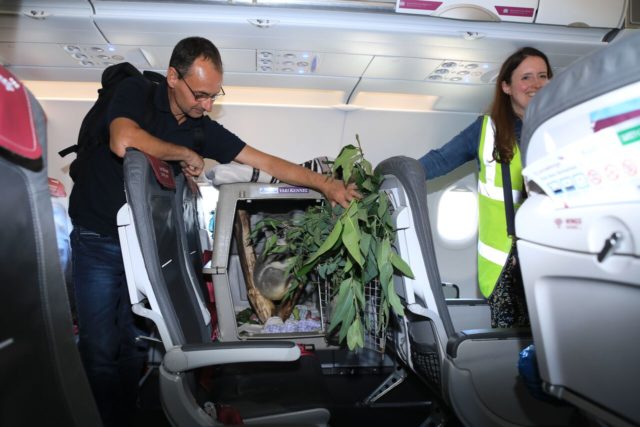 Mr McGarry added: "Toorie will be missed by everyone here at Edinburgh Zoo but we are proud to see him playing his part in the conservation of the species."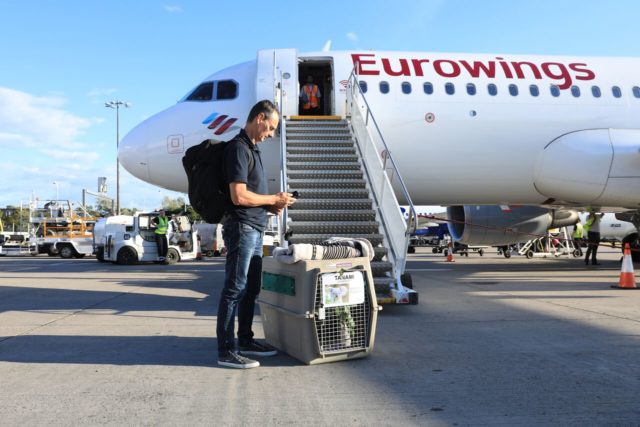 He said: "We welcome passengers from all over the world to Edinburgh Airport but not all of them are as special or as cute as a koala.
"It was quite exciting to have Tanami arriving here and he joins a list of famous animals who have touched down here to make Edinburgh Zoo their new home."
Koala numbers are falling in the native habitat of eastern Australia as the eucalyptus forest they depend on are being cut down.