A badger ended up wedged between the branches of a tree after climbing up to sample some fruit.
The animal was in obvious distress when it was spotted by a passer-by in Harefield, north-west London, on August 16 despite being only a short distance from the ground.
The man called the RSPCA, which dispatched Inspector Callum Isitt to Breakspear Road North to intervene.
Wearing thick gloves, he was able to safely remove the animal.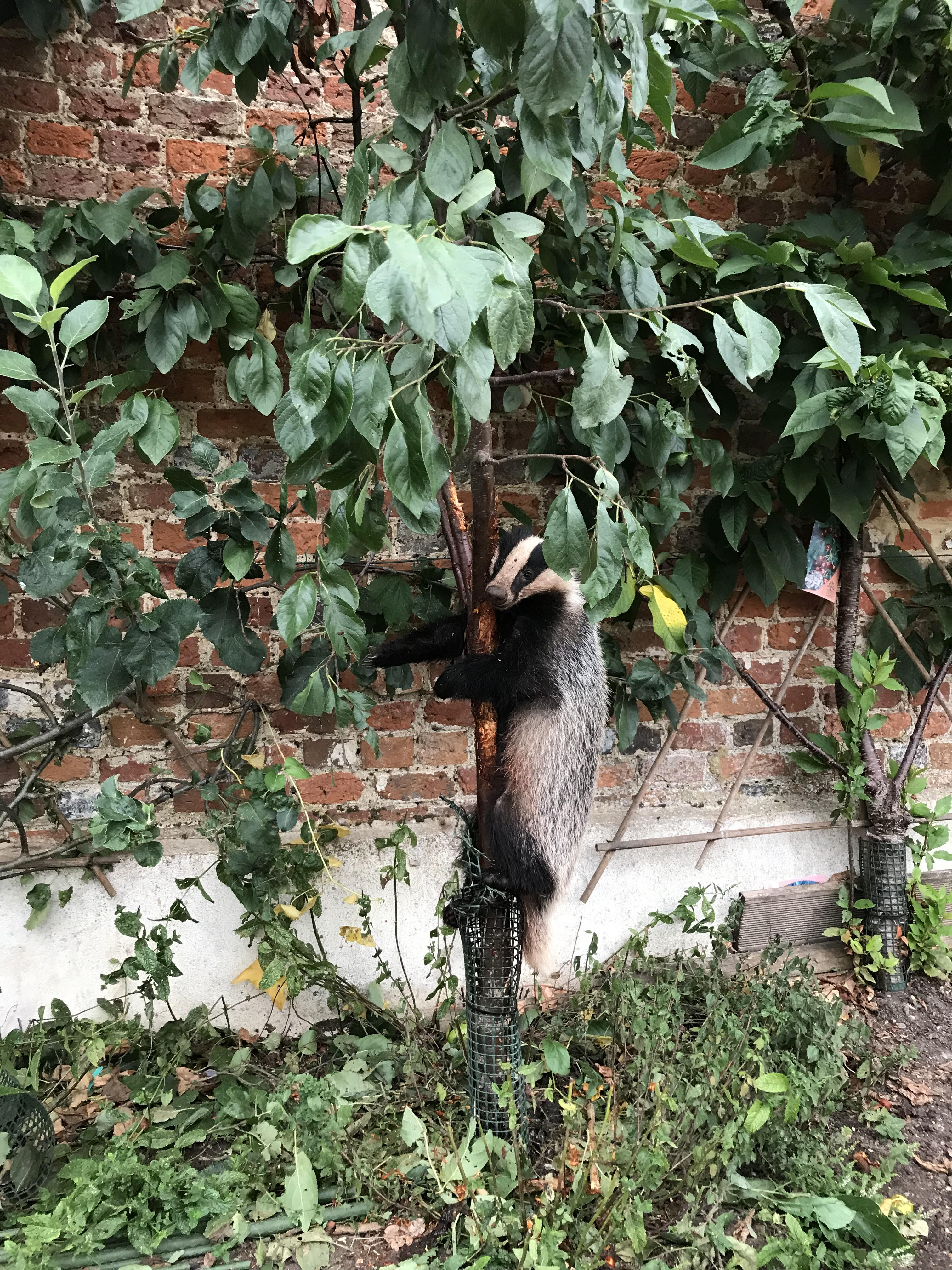 "He was in a walled garden full of vegetable plots and fruit trees so it must have been very tempting for him.
"I suspect he'd been trying to climb the plum tree to get to the ripe, juicy fruits when he slipped and trapped his front leg in the 'v' where the two small branches met, about 3ft off the ground."
The badger is now receiving treatment at the RSPCA Putney Animal Hospital for an injury to his leg.