Twenty rescused slow lorises are getting their first taste of freedom, having been released into a conservation forest in Indonesia.
The animals have all been rehabilitated by the International Animal Rescue charity at their primate centre in West Java.
The lorises were all previously kept as pets, but surrendered by their owners to the The Conservation of Natural Resources Department in Indonesia between 2015 and 2018.
But now that the lorises have all passed a series of tests to determine their health and welfare, they have begun their journey back into the wild.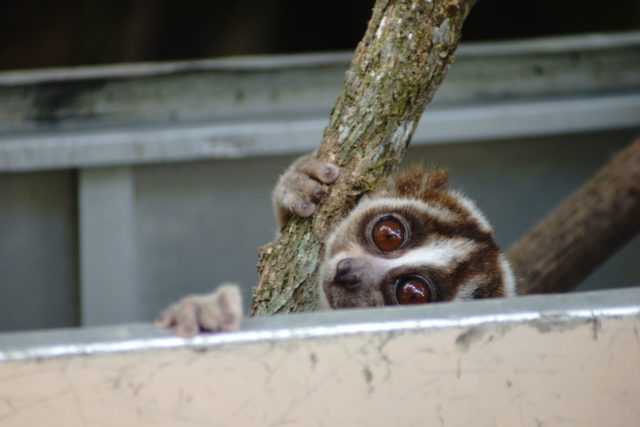 They have now been transferred to the Masigit-Kareumbi Conservation Forest Area in Bandung and have been fitted with radio collars so scientists can track their movements over the coming weeks and months.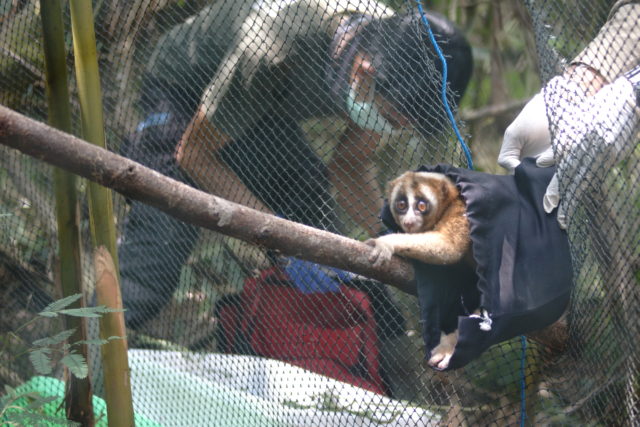 They will be kept here for the next two to four weeks before being released into the wild.
Purba said: "While undergoing habituation, the team in the field will continue to observe and record the development of the lorises' behaviours every night. If, during the habituation period, all the lorises are active and there is no abnormal behaviour, then they can be released into the wild."
Robithotul Huda, programme manager at International Animal Rescue Indonesia, said: "Based on the economic principles of supply and demand, buying a loris as a pet contributes directly to fuelling the illegal trade.
"Therefore hunting will continue as long as there is a demand. For this reason, we strongly urge the public never to buy or keep slow lorises as pets, because it is synonymous with exploiting them."