For teen rom-com fans October 3 can mean only one thing… Mean Girls Day.
The day has been celebrated since the film's release in 2004 in reference to one of its most iconic lines: "On October 3, he asked me what day it was…", which describes the moment main character Cady's crush Aaron turns around to talk to her in class.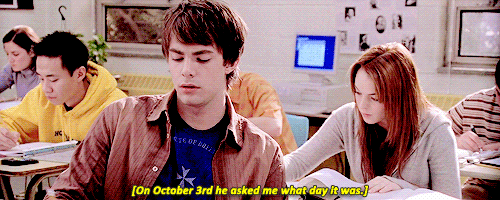 With that in mind, there was no better way for fans to celebrate Mean Girls Day than by wearing pink, so here are some of the best efforts the internet has to offer. So fetch.
1. Australian bookshop Booktopia wore pink and read pink.
2. Watching Mean Girls is a great way to spend a day off…
3. Wearing pink is a brilliant way to celebrate the day.
4. This strong sentiment.
5. YouTubers got involved with the day too!
6. Pink clothes were definitely on the cards for movie-lovers.
7. Dig through your wardrobes for pink, Mean Girls fans.
8. This pink day won't happen again until 2029!
9. Although some have to find a different way of celebrating, depending on the state of their wardrobe…