Conservationists from West Borneo have shared delightful footage of a baby orangutan and her new surrogate mother.
Little Anggun was being filmed hanging out with her adopted mum Monti when she decided she rather liked the look of the camera equipment – so went to take a closer look.
The baby ape was being kept as a pet until she was confiscated by police and taken into the care of International Animal Rescue (IAR)'s Orangutan Conservation Centre in Ketapang.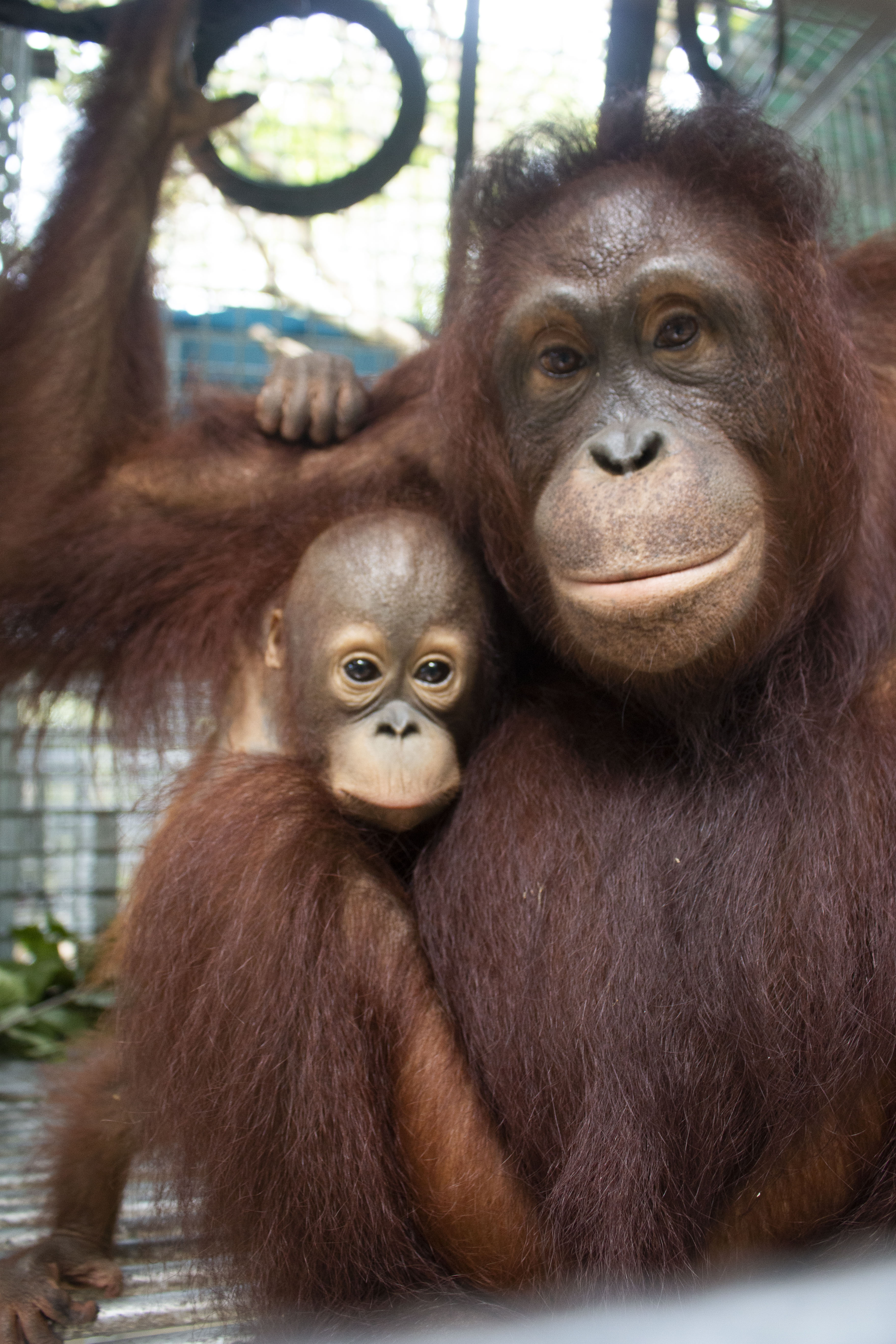 Anggun was first placed in a cage alongside Monti, before moving in together – when to the delight of their caretakers, Monti took the tiny baby into her arms and provided her with comfort.
"After suffering the sad loss of their own mothers, both Monti and Anggun seem to be deriving great comfort from each other," said IAR's CEO ALan Knight.
"Which gives us real hope for their future back in the wild together."