An audience member at a TV Brexit debate has gone viral after being caught on camera performing a dramatic eye-roll behind Nigel Farage, despite having voted to leave herself.
The former Ukip leader was speaking on Channel 4's Brexit: What The Nation Really Thinks on Monday night when the glance was caught by eagle-eyed viewers.
Journalist Hannah Jane Parkinson tweeted the moment, dubbing it "the greatest eye-roll of 2018".
The mysterious eye-roller then revealed herself to be student Harriet Ellis from Bristol, who attended the debate with a friend.
She told the Press Association: "It was all very accidental, and I didn't even notice I was doing it!
"I really like politics, and a friend at uni asked if I would be interested in attending a debate. I've been trying to say yes to more things this year so I thought, why not?"
The debate also featured Justice Secretary David Gauke, shadow trade secretary Barry Gardiner and the Green Party's Caroline Lucas on behalf of The People's Vote.
The programme was hosted by Krishnan Guru-Murthy in Birmingham, and featured the results from a Survation poll on Brexit of 20,000 Brits.
Among the findings, the survey found that more than four in 10 British people would support holding a second Brexit referendum.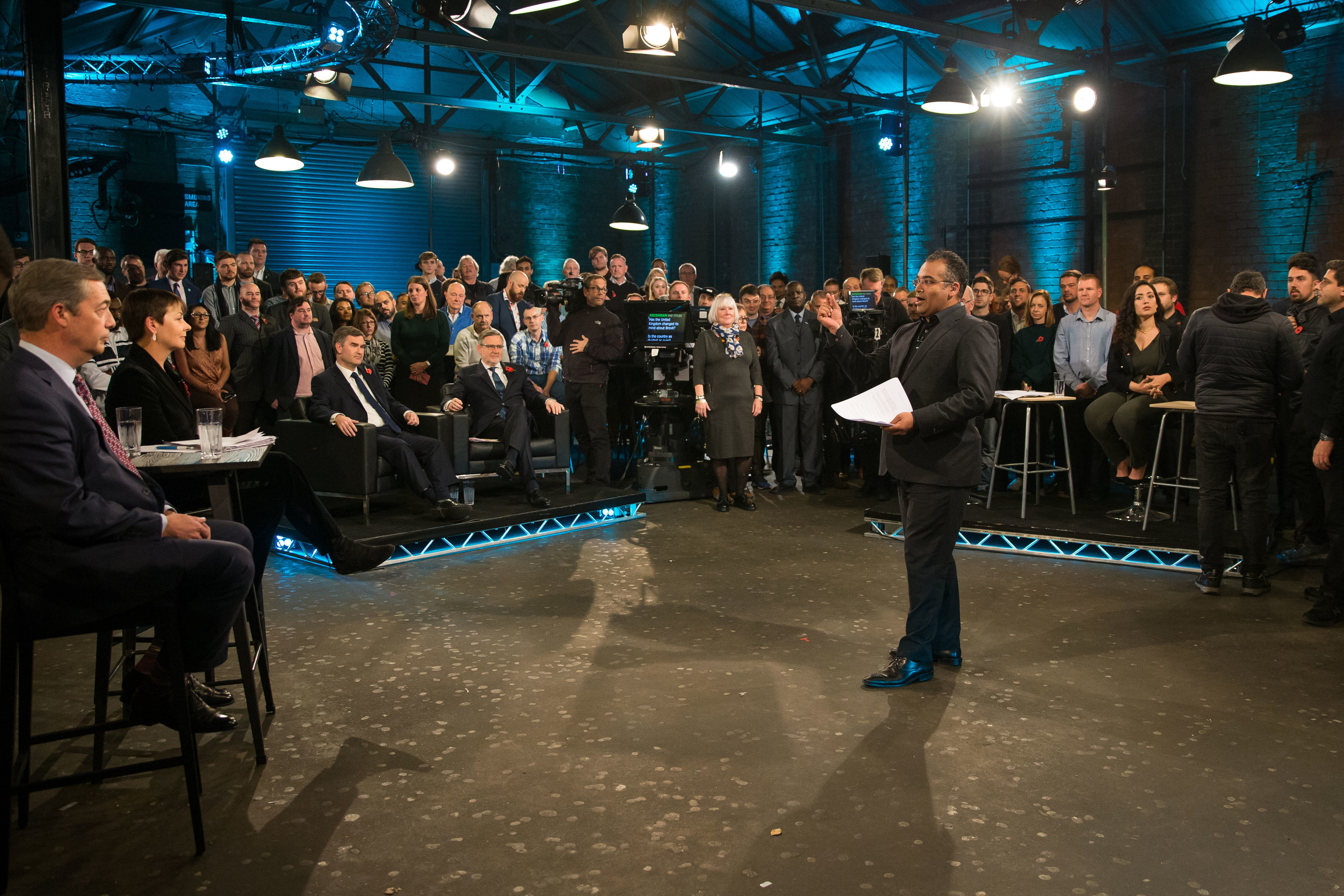 Aside from her viral moment, Ms Ellis said the debate was "good", adding: "I think the survey results were very interesting."
Explaining why she voted to leave, Ms Ellis said: "I don't like the hidden bureaucracy of the EU, and I think we should be promoting immigration from all countries, not just from the EU."