A dog whose picky eating habits helped his owners win the lottery bowled them off their feet, literally, as they were presented with their £1 million cheque.
Patrick Morling bought a winning Monopoly Classic scratchcard while on a special trip to buy Ollie, a nine-year-old springer-staffy cross, his favourite meal.
After such a pivotal role in Patrick and his wife Paula's fortunes, it was seemingly inevitable Ollie would steal the show as the family appeared in front of news cameras.
"Who's more excited here? I think it might be Ollie," said the 54-year-old.
Patrick bought the winning scratchcard after finishing the rest of his shopping, travelling to the only local shop in his home town of Havant which sold enough of Ollie's favourite dog food to last him through the week.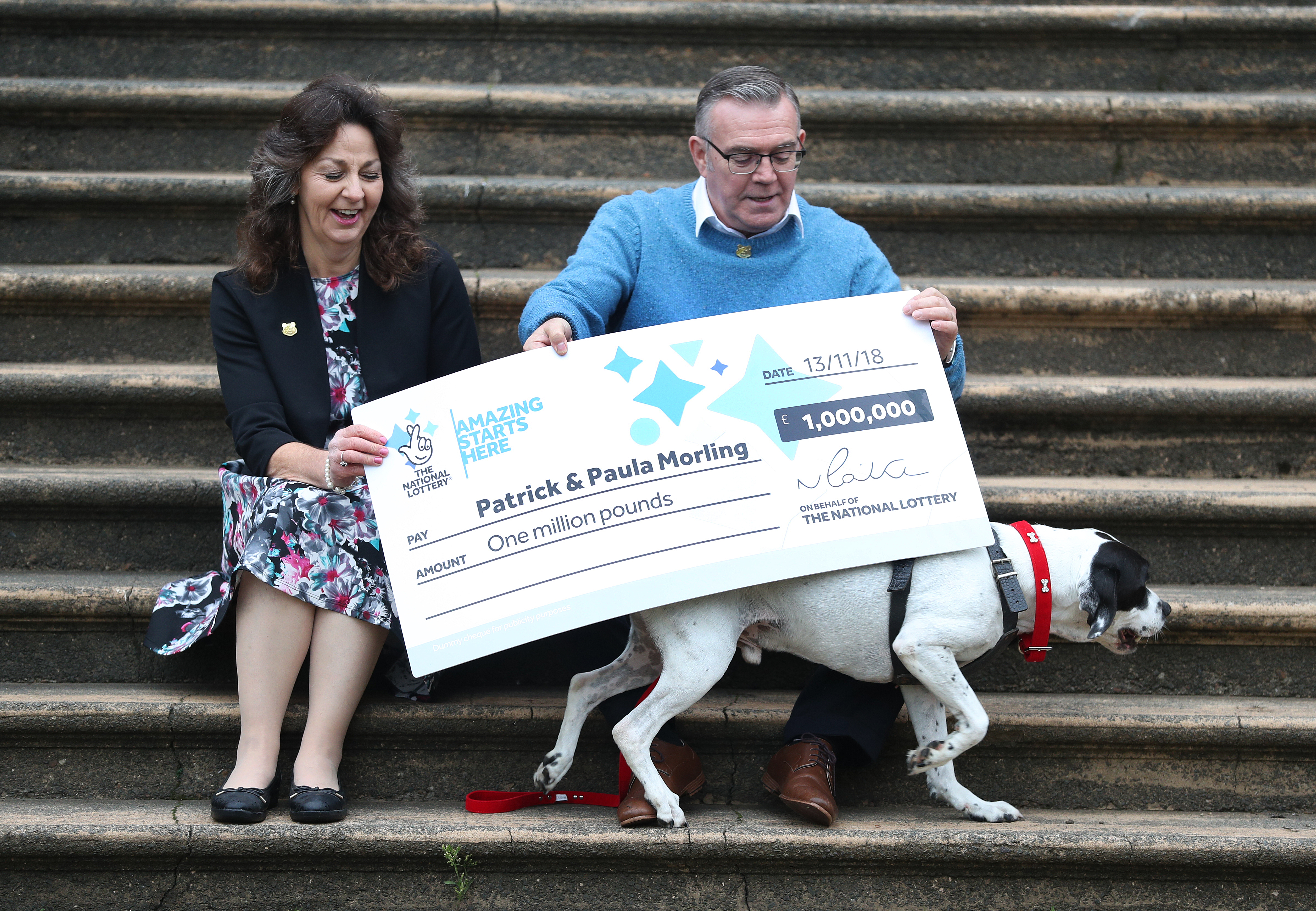 Ollie is set to get a new bed and "lots of special treats" as a thank you for his part in Patrick's win, whilst the couple from Hampshire are planning around-the-world holidays to celebrate – and a new house to boot.