Save the Children has gone hog wild for Christmas Jumper Day this year, dressing "philanthro-pigs" in festive fandangles to raise awareness of its work.
Sarah Button-Stephens, Christmas Jumper Day campaign manager for the children's charity, hopes the trio will inspire people across the country to "wear their wackiest wool" and help bring home the bacon on Friday December 14.
She said: "I know I am certainly thinking of adding a tinsel necklace to my jumper this year!
"The money raised will make an enormous difference and bring essentials like healthcare, education, protection and food to children around the world who desperately need our support."
Let's be honest though, this is also just an excuse to share pictures of sartorially-minded swine having a great time.
Who doesn't love pigs in blankets?
Rosie May is hamming it up in a comfy grey jumper with white snowflake decal, completed by a frosted green tinsel necklace and silver bauble accompaniment.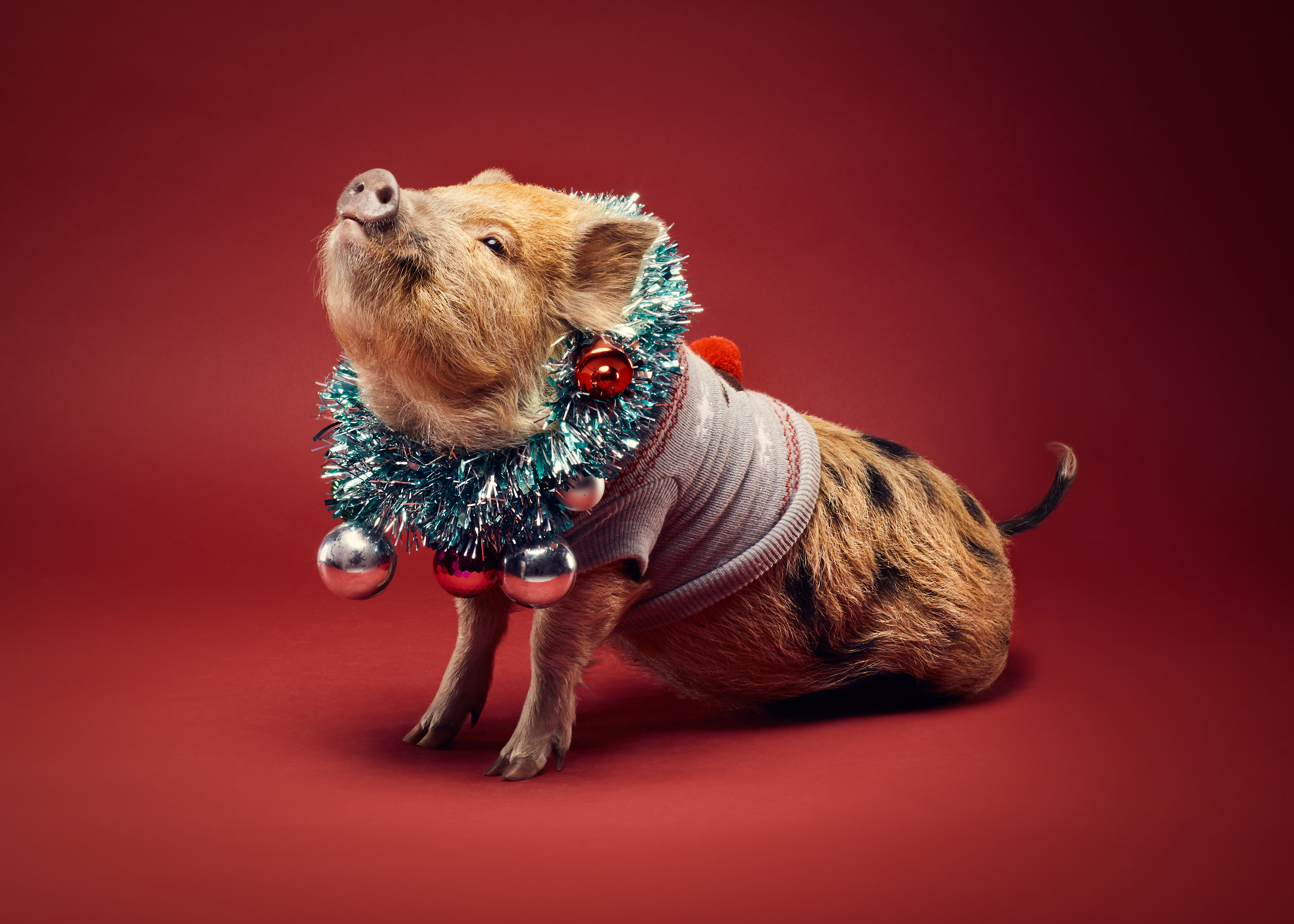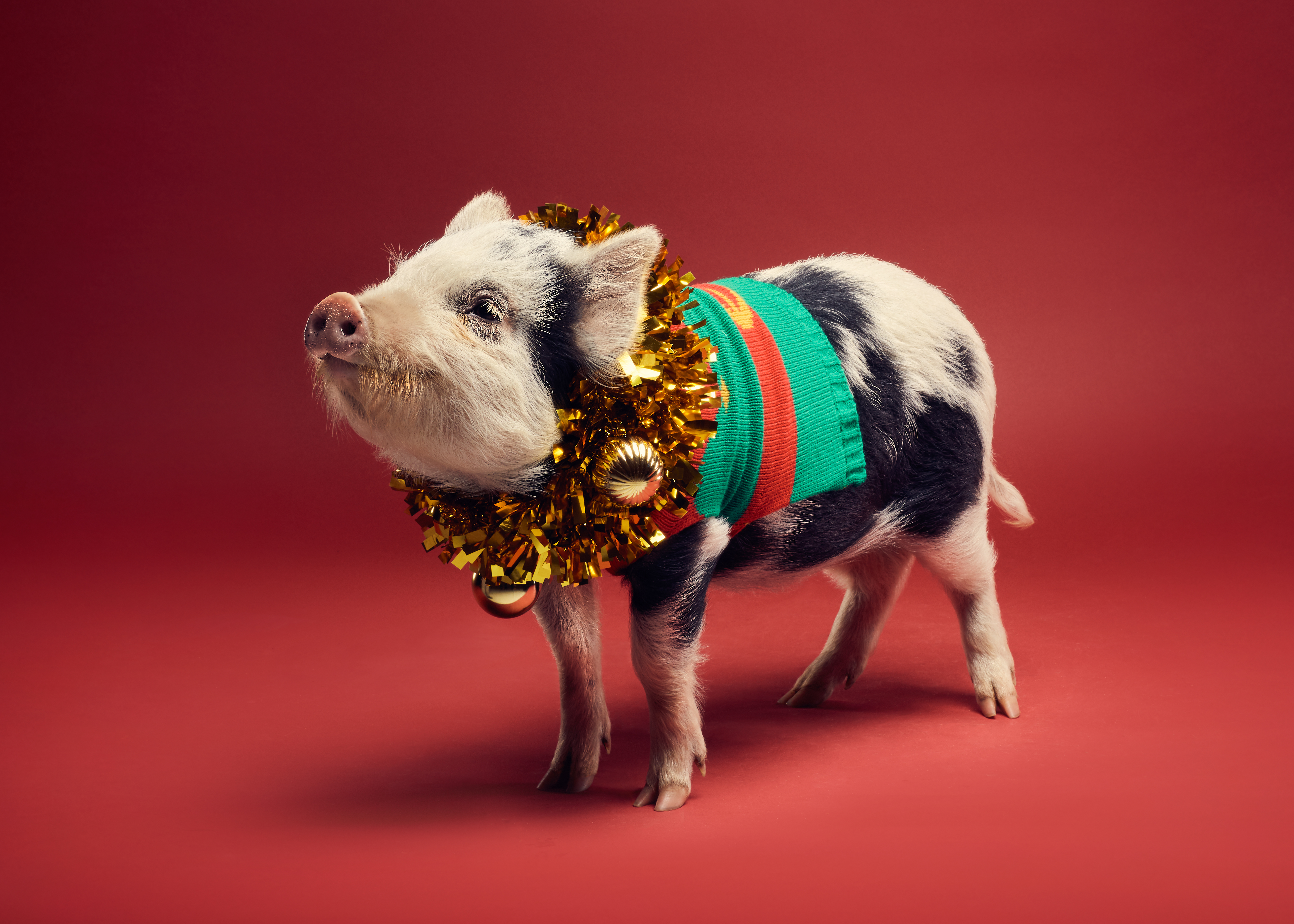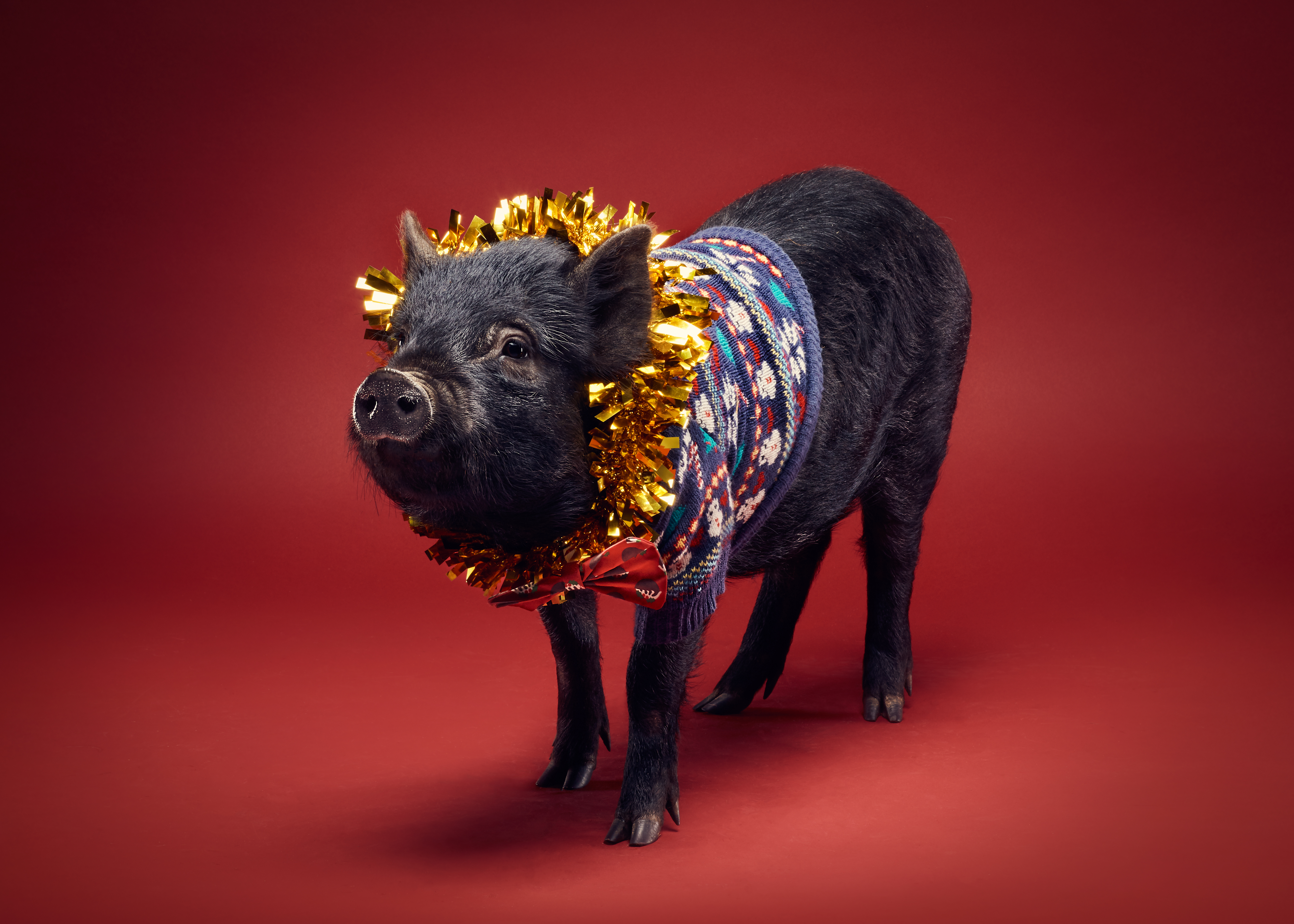 "This is a brilliant cause and I hope the beautiful pictures of the pigs bring joy to people," said Olivia, from Kew Little Pigs.
"It doesn't matter who you are – a parent, a pig, an office worker – on December 14th this year there is no excuse not to put on your Christmas jumper and help Save the Children give hope to children all over the world."
Save the Children hopes to raise more than £4 million for children across the UK and around the world, inviting campaigners to get involved at christmasjumperday.org.