Road rage internet 'star' Ronnie Pickering who famously ranted at a moped rider "Do you know who I am?" has finally been recognised – in the shape of a plaque.
Hull-based Pickering gained global fame in September 2015 when a video went viral in which the now 57-year-old shouted at the rider: "Do you know who I am? Ronnie Pickering" after losing his temper when the rider blocked his path.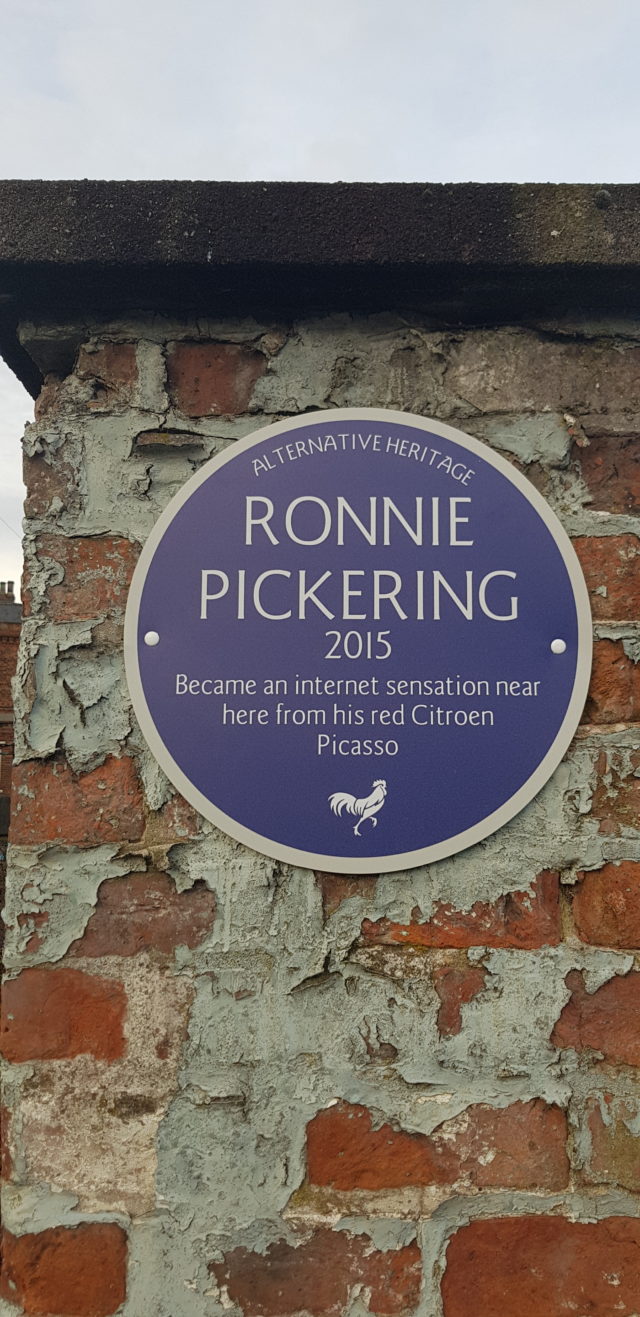 The plaque is one in a series around the city that have been made by the studio as part of its 'Alternative Heritage' campaign. They celebrate niche events and the local culture in Hull. Others include celebration of the 'croggy' – where someone carries a passenger on a bicycle's handlebars – and another commemorating mathematician John Venn, Hull-born inventor of the Venn diagram, whose plaque is in the shape of overlapping circles.
It doesn't seem to be enough for Pickering himself, though. Speaking to the Hull Daily Mail, he said: "They should have done it in gold or platinum. It deserves more than blue – it was a worldwide phenomenon.
"They should be painting it gold as a one-off because I was the most famous guy in the country."