A playhouse for disabled children which was destroyed by vandals has been rebuilt after National Lottery winners with a combined wealth of almost £90 million rallied together.
Winners from across Scotland spent two days painting and furnishing the jungle-themed playhouse at The Yard in Dundee, a charity providing adventure play opportunities for children with disabilities.
The original playhouse, which was built and gifted to the charity five years ago, was vandalised earlier this year, leaving young people and their parents "devastated".
Two of the country's biggest Lottery winners, Lesley and Fred Higgins, who won £58 million in 2018, were among those who helped rebuild the playhouse.
Mr Higgins said: "Like all our fellow winners here today, we were devastated when we found out what had happened. Our immediate reaction was to find a way to help, and Jim and Pam (Forbes) galvanised the group into action.
"We understand how much the playhouse has been loved over the years and how important it has been to so many young people. The new design is just what the youngsters asked for and we now hope they will have many, many more happy and fun years using it."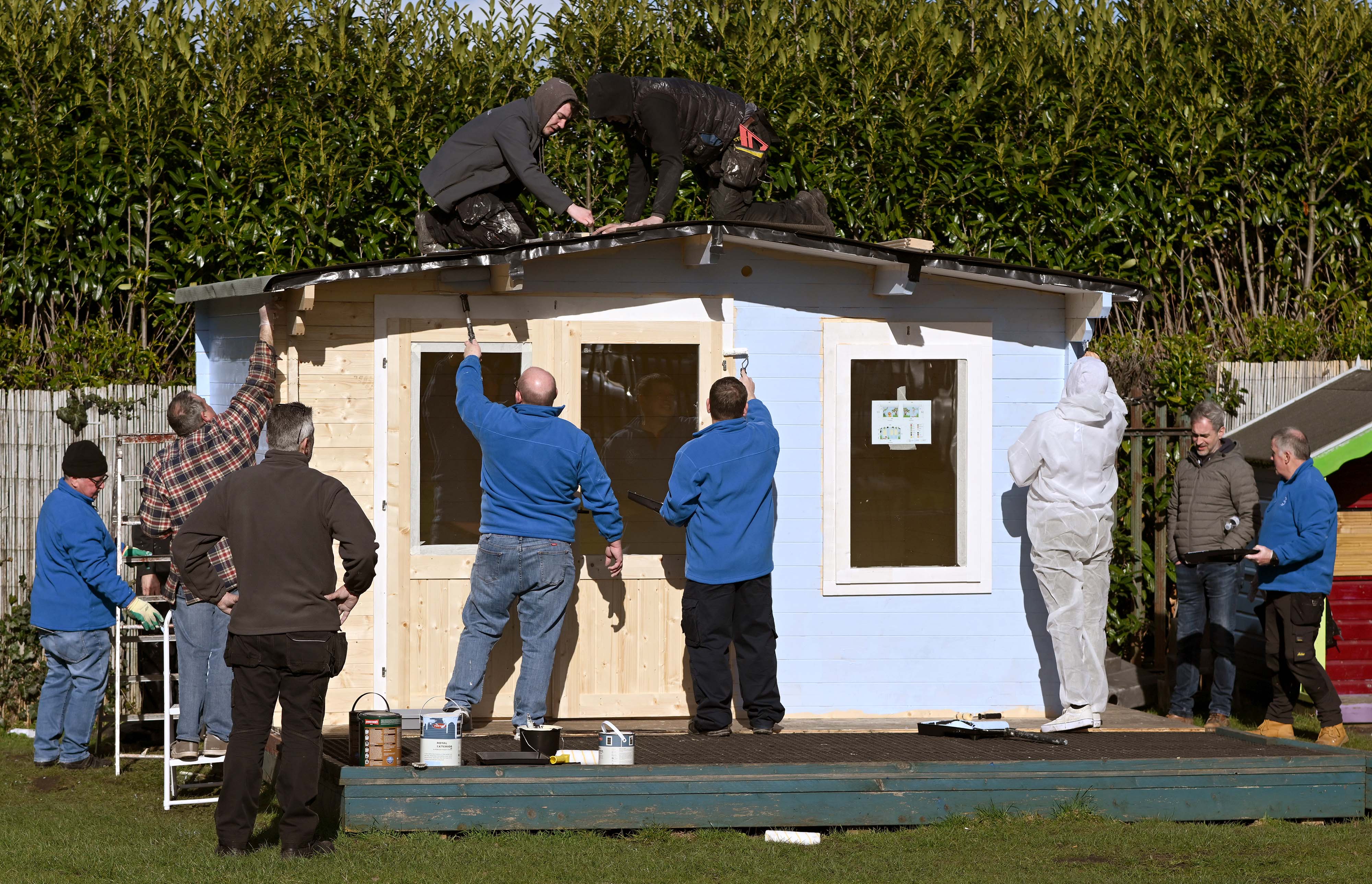 Ms Rice said: "When I heard about the fire at the gingerbread house, I was absolutely gobsmacked and, to be honest, devastated as The Yard is so special to us and one of our go-to places."
Jim and Pam Forbes, from Tayport in Fife, who won £655,838 on EuroMillions in September 2017, were among the winners who created the playhouse and encouraged others to help.
Mr Forbes said: "We just could not believe it when we heard about what had happened and immediately rallied the support of our fellow winners.
"Everyone has been so upset as we all understand what a vital lifeline this is for so many young people in the area.
"We just wanted to build a new playhouse for the children as quickly as we possibly could. We cannot wait for all of them to see it."
Also joining in were winners Ray Storey, from Dundee, who won £1.5 million in 2015; Fiona and Bill McKenna, from Dunbartonshire, who won £1.2 million in 2012; Libby Elliot, from Fife, who won £2.1 million in 2012; Jannette and Ken Wedgeworth, from Loch Ryan, who won £1 million in 2016; Brian and Ann Sharp, from Musselburgh, who won £2 million in 2010; Roberta and Barry Little, from Dumfries, who won £1 million in 2013; Sheila and Duncan Davidson, from Alford, who won £4.5 million in 2012; and Alison and John Doherty, from Renfrewshire, who won £14 million in 2016.
Gill Thomson, service development manager at The Yard, said: "We are so grateful to the big-hearted National Lottery winners for stepping in and supporting us with their time and effort.
"The children have been devastated. So many families rely on this service as a safe and welcoming place to play.
"It has been a much-loved and well-used facility since we were gifted it and we hoped it would be with us for many years, bringing joy to lots of young people – and now it looks like it once again will be."