Customers lined up early to buy recreational marijuana legally for the first time in California as the new year brought broad legalisation some two decades after the state was the first to allow pot for medical use.
Jeff Deakin, 66, his wife Mary and their dog waited all night and were first in a line of 100 people when Harbourside dispensary, a longtime medical pot shop in Oakland, opened at 6am.
It offered early customers joints for a penny and free T-shirts that read "Flower to the People – Cannabis for All."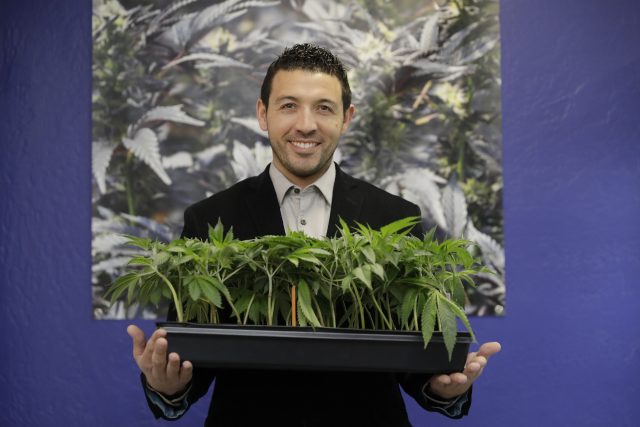 "It's been so long since others and myself could walk into a place where you could feel safe and secure and be able to get something that was good without having to go to the back alley," said Mr Deakin.
Customers began lining up before dawn outside Berkeley Patients Group, one of the oldest dispensaries in the US.
Just after midnight, some raised joints instead of champagne glasses.
Berkeley mayor Jesse Arreguin and state senator Nancy Skinner were on hand for a ribbon-cutting ceremony as his city began selling marijuana legally.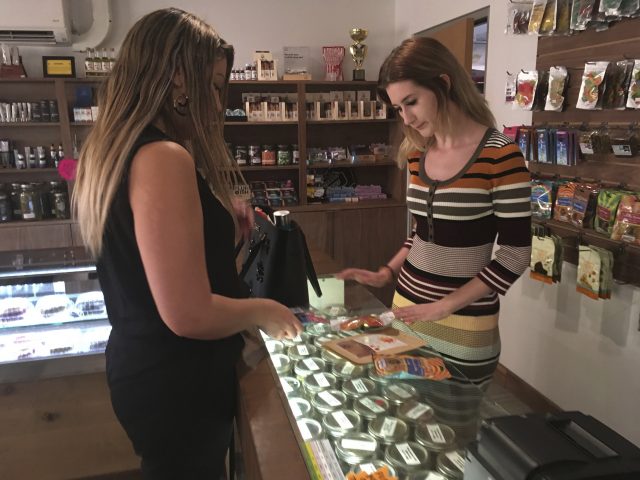 California voters in 2016 made it legal for adults 21 and older to grow, possess and use limited quantities of marijuana, but it wasn't legal to sell it for recreational purposes until Monday.
Only about 90 businesses received state licenses to open on New Year's Day. They are concentrated in San Diego, Santa Cruz, the San Francisco Bay Area and the Palm Springs area.
Los Angeles and San Francisco are among the many cities where recreational pot will not be available right away because local regulations were not approved in time to start issuing city licenses needed for state permits.
Meanwhile, Fresno, Bakersfield and Riverside are among the communities that have adopted laws forbidding recreational marijuana sales.
LA officials announced last month that the city will not accept license applications until January 3, and it might take weeks before any licenses are issued.
That led to widespread concern that long-established businesses would have to shut down during the interim.
However, attorneys advising a group of city dispensaries said those businesses can keep legally selling medicinal marijuana as "collectives," until they obtain local and state licenses under the new system, said Jerred Kiloh of industry group the United Cannabis Business Association.
State regulators said shops must have local and state licenses to open for business in the new year.
But the city's top pot regulator, Cat Packer, said last month that medicinal sales can continue to consumers with a doctor's recommendation until new licenses are issued.
As of Monday, 29 states have adopted medical marijuana laws.
The next year is expected to be a bumpy one in California as more shops open and more stringent regulations take effect on the strains known as Sweet Skunk, Trainwreck and Russian Assassin.
The California Police Chiefs Association, which opposed the 2016 ballot measure, remains concerned about stoned drivers, the risk to young people and the cost of policing the new rules in addition to an existing black market.
At first, pot shops will be able to sell marijuana harvested without full regulatory controls.
But eventually, the state will require extensive testing for potency, pesticides and other contaminants. A programme to track all pot from seed to sale will be phased in, along with other protections such as childproof containers.
Jamie Garzot, founder of the 530 Cannabis shop in Northern California's Shasta Lake, is concerned that when the current crop dries up, there will be a shortage of marijuana that meets state regulations.
She said: "California produces more cannabis than any state in the nation, but going forward, if it's not from a state-licensed source, I can't put it on my shelf. If I choose to do so, I run the risk of losing my license."