A Seoul official says both Koreas have agreed to hold their first talks in more than two years next Tuesday.
Unification Ministry spokesman Baik Tae-hyun said North Korea has accepted Seoul's offer to meet at the border village of Panmunjom to discuss how to co-operate on next month's Winter Olympics and how to improve overall ties.
The announcement came hours after the United States said it has agreed to delay joint military exercises with South Korea until after the Winter Olympics.
The Games are to be held in the South Korean city of Pyeongchang.
The rival Koreas are seeking to improve their strained ties after a period of rising tension over the North's push to expand its nuclear and missile arsenals.
Meanwhile, the Trump administration has agreed to delay joint military exercises with South Korea until after the Games.
In Washington, Defence Secretary Jim Mattis insisted delaying joint military exercises was a practical necessity to accommodate the Olympics, not a political gesture.
He said the drill would be conducted sometime after the Winter Paralympics, which will be held March 8-18 following the Olympic Games between February 9-25.
Mr Mattis cited the wide array of logistics and transportation support required to conduct the Olympics, some of which would otherwise be tied up with military exercises.
The White House said president Donald Trump approved the postponement in consultation with South Korean President Moon Jae-in. It said the delay will allow US and South Korean forces to "focus on ensuring the security of the games".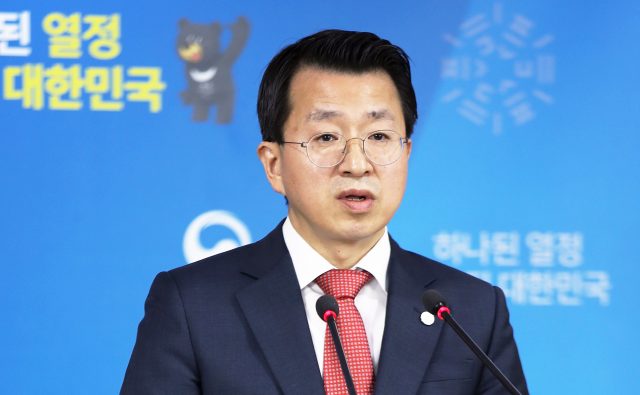 The annual military exercises known as Foal Eagle, which are normally held between February and April, are designed to test the readiness of the two countries' militaries.
North Korea routinely objects to such manoeuvres as a rehearsal for an invasion, and there had been fears that tensions could interfere with the Games occurring about 50 miles south of the heavily militarised border.
Asked by journalists whether delaying the military manoeuvres was a quid pro quo in response to Kim's reopening of cross-border communications, Mr Mattis said: "No. Those talks are clearly the result of the amount of international pressure (on North Korea), and they are a way for North Korea to start talking while keeping it contained to a benign issue."
Later he said: "In terms of whether it's a one-off (gesture) from him or a real olive branch, I don't know."
He said there can be little doubt that international pressure, including sanctions ordered by the UN Security Council, is having some effect on Kim's calculations.
In a tweet early Thursday, Donald Trump claimed his tough stance on nuclear weapons on the Korean Peninsula is helping push North Korea and South Korea to talk, although that assertion is in conflict with some of Mr Trump's own statements.
Last year, he ridiculed Secretary of State Rex Tillerson for talking about negotiations with the North.
Trump tweeted on Thursday: "Does anybody really believe that talks and dialogue would be going on between North and South Korea right now if I wasn't firm, strong and willing to commit our total 'might' against the North."