A double suicide bombing in central Baghdad has killed at least 38 people, Iraqi officials said.
Police officers and health officials said Monday's early-morning attack also wounded 105 other people.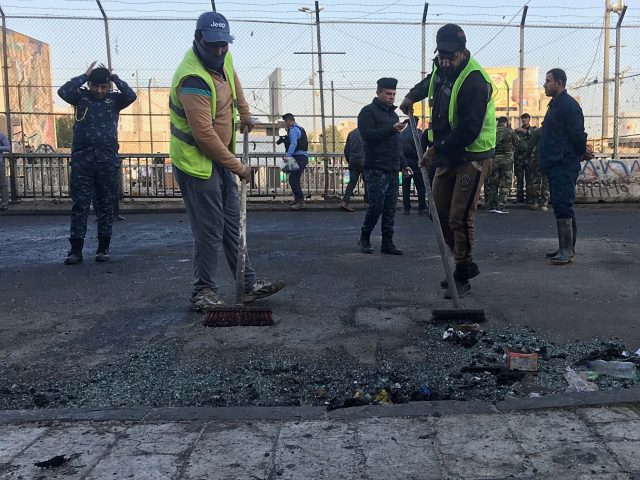 Interior Ministry spokesman Major General Saad Maan said the rush-hour attack struck at the city's Tayran Square.
The area around the square is usually crowded by labourers seeking work.
No group immediately claimed responsibility for the attack but it bore the hallmarks of the Islamic State group, which has claimed many such attacks in the past.
Militant attacks have decreased significantly in Baghdad and other parts of Iraq since the country's security forces retook nearly all territory once held by IS.