Casino mogul Steve Wynn has resigned as chairman and CEO of Wynn Resorts amid sexual misconduct allegations.
The Las Vegas-based company in a statement said Mr Wynn's resignation was effective immediately.
It came less than two weeks after the Wall Street Journal reported that a number of women said Mr Wynn harassed or assaulted them and that one case led to a 7.5 million dollar (£5.4 million) settlement.
"As I have reflected upon the environment this has created — one in which a rush to judgment takes precedence over everything else, including the facts — I have reached the conclusion I cannot continue to be effective in my current roles."
The billionaire has vehemently denied the report's allegations, which he attributes to a campaign led by his ex-wife. A lawyer for Elaine Wynn has denied that she instigated the news report.
Mr Wynn now faces investigations by gambling regulators in Nevada and Massachusetts, where the company is building a roughly 2.4 billion (£1.7 billion) casino just outside Boston.
Ahead of the announcement, shares of Wynn Resorts' China arm, Wynn Macau Ltd., were suspended from trading on the Hong Kong stock exchange on Wednesday morning in Asia.
Gambling regulators in Macau, the world's biggest casino market, said they were concerned about the reports and had met with executives of Wynn Macau last week to get more information.
Wynn Macau operates two casino-resorts in Macau, which is the company's biggest source of profits.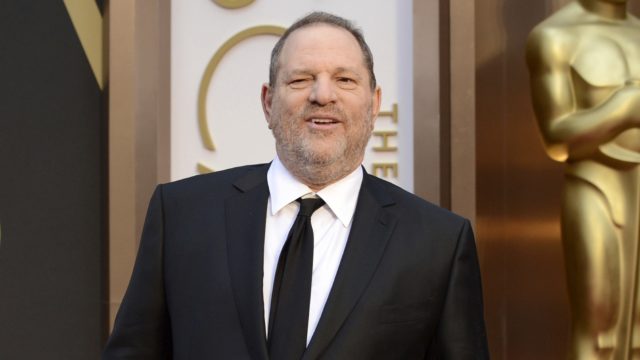 A wave of sexual misconduct claims against prominent figures in entertainment, media and politics gained momentum last autumn in the aftermath of articles detailing movie producer Harvey Weinstein's decades of alleged rape and harassment.
But Mr Wynn is the first CEO and founder of a major publicly held company to come under scrutiny since the Weinstein allegations surfaced.
Mr Wynn is a titan in Sin City and played a major role in the revitalisation of the Las Vegas Strip in the 1990s.
He built the Bellagio, Treasure Island and Mirage before he sold his Mirage Resorts company in 2000. Two years later, he founded Wynn Resorts, which now operates two luxurious casino-resorts in the city and is in the process of building a lake and hotel development called Paradise Park on the site of a former golf course.
In announcing Mr Wynn's resignation, the company's board of directors made clear it had done so "reluctantly."
"It is with a collective heavy heart, that the board of directors of Wynn Resorts today accepted the resignation of our founder, CEO and friend Steve Wynn," said Boone Wayson, who was named non-executive chairman of the board. Matt Maddox, the company's president since 2013, was named CEO effective immediately.