North Korea has held a military parade and rally in Kim Il Sung Square, just one day before South Korea hosts the opening ceremony of the Pyeongchang Winter Olympics.
Kim Jong Un, dressed in a long black winter coat, was shown walking on a red carpet with his wife at the beginning of the event, which North Korea's state-run television broadcast hours after it was over.
In a televised speech, Kim said that the parade marks North Korea's emergence as a "global military power" despite facing the "worst sanctions".
He called for his military to maintain a high level of combat readiness against the United States and its "followers" so that the "invasive forces cannot infringe upon or harass the republic's sacred dignity and autonomy even by 0.001 millimetres".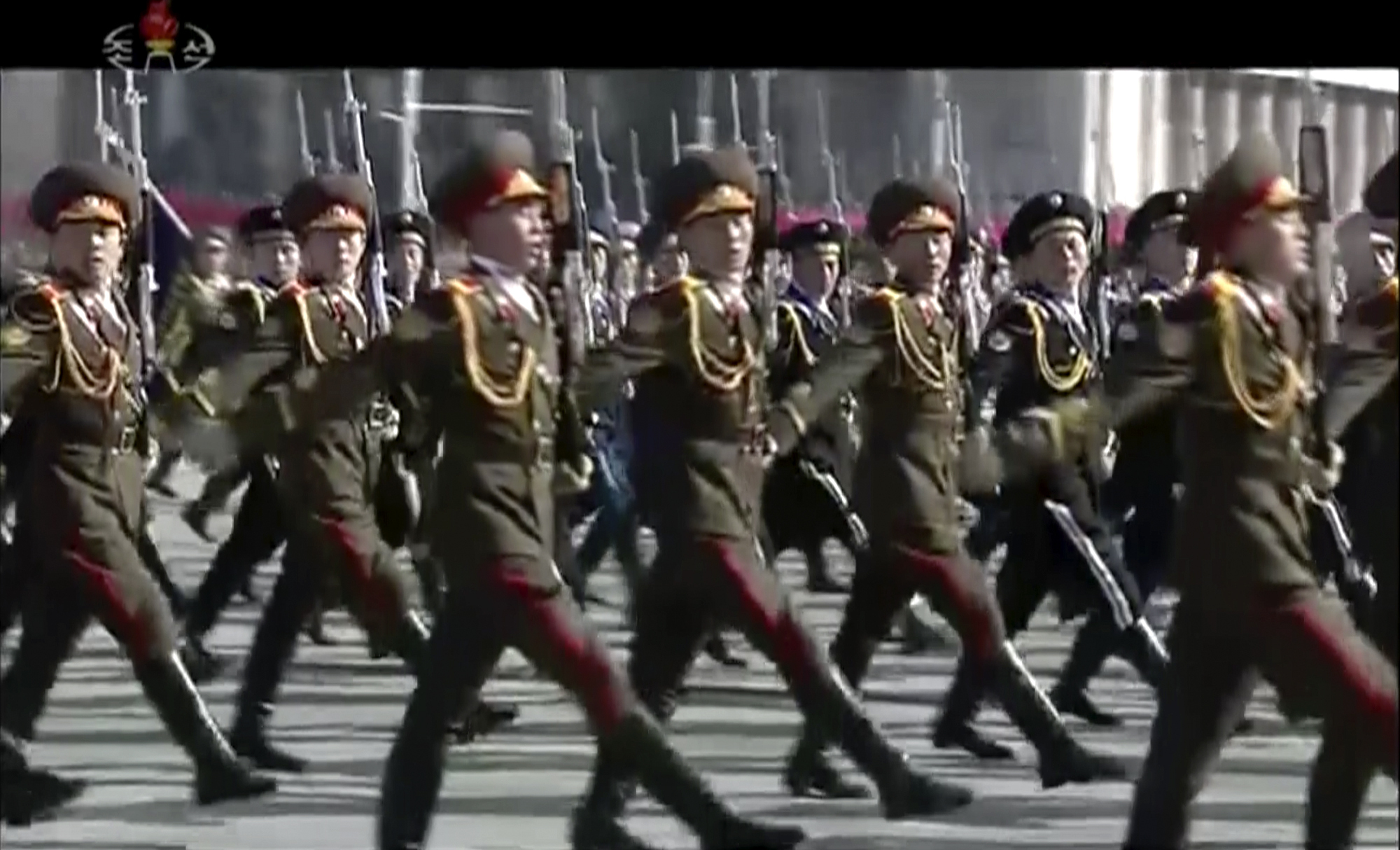 It was unclear whether the North showed the entirety of his speech during the recorded coverage of the parade that seemed heavily edited.
North Korea had said it would hold a big event to mark the 70th anniversary of the founding of its military.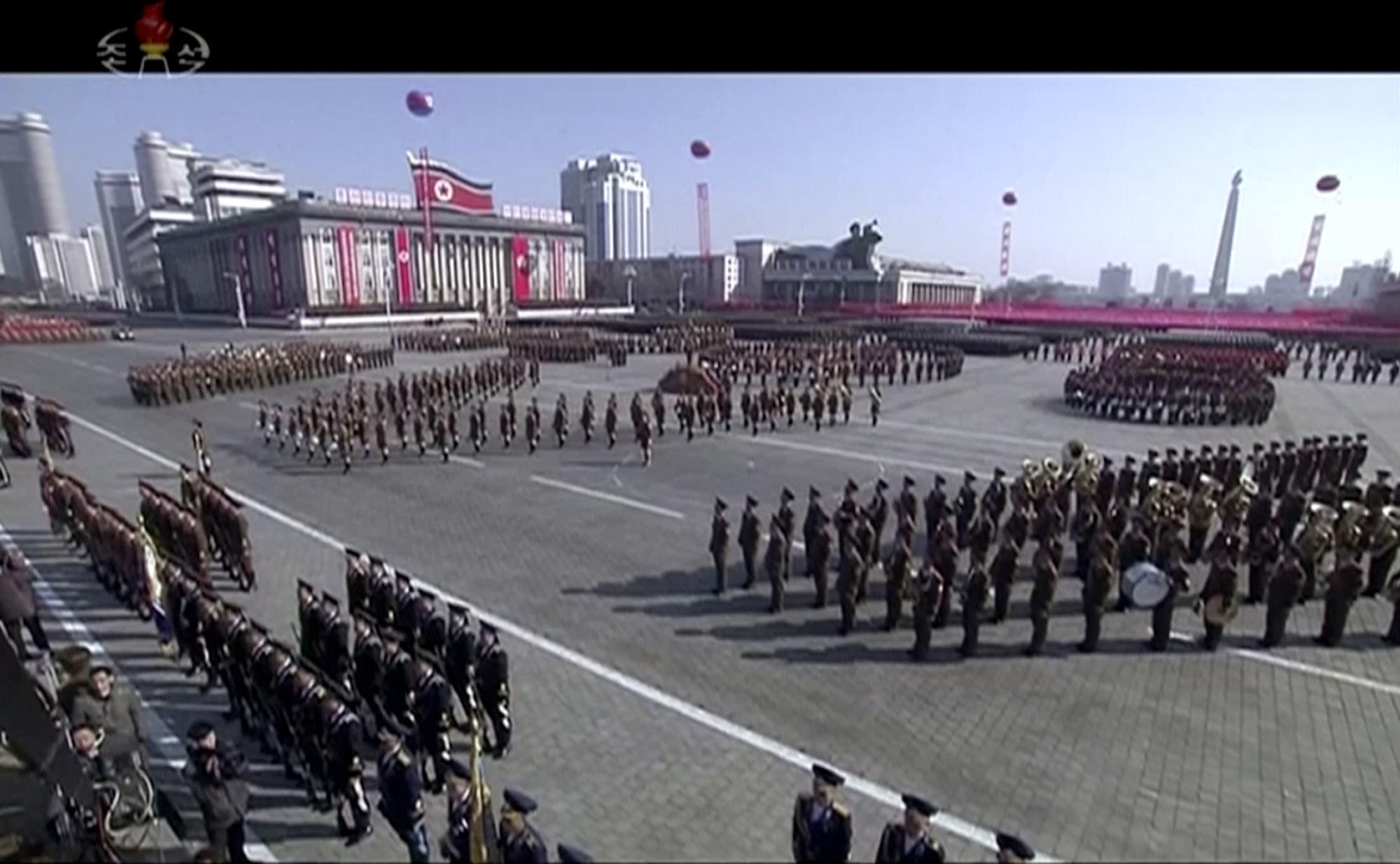 The Olympics were probably also a big factor.
Kim has gone out of his way to make sure the North will hold attention throughout the Games.
Following a last-minute proposal during Kim's annual new year's address, North Korea is sending 22 athletes to compete and a delegation of more than 400 musicians, singers, martial artists and members of a cheering group to the Games.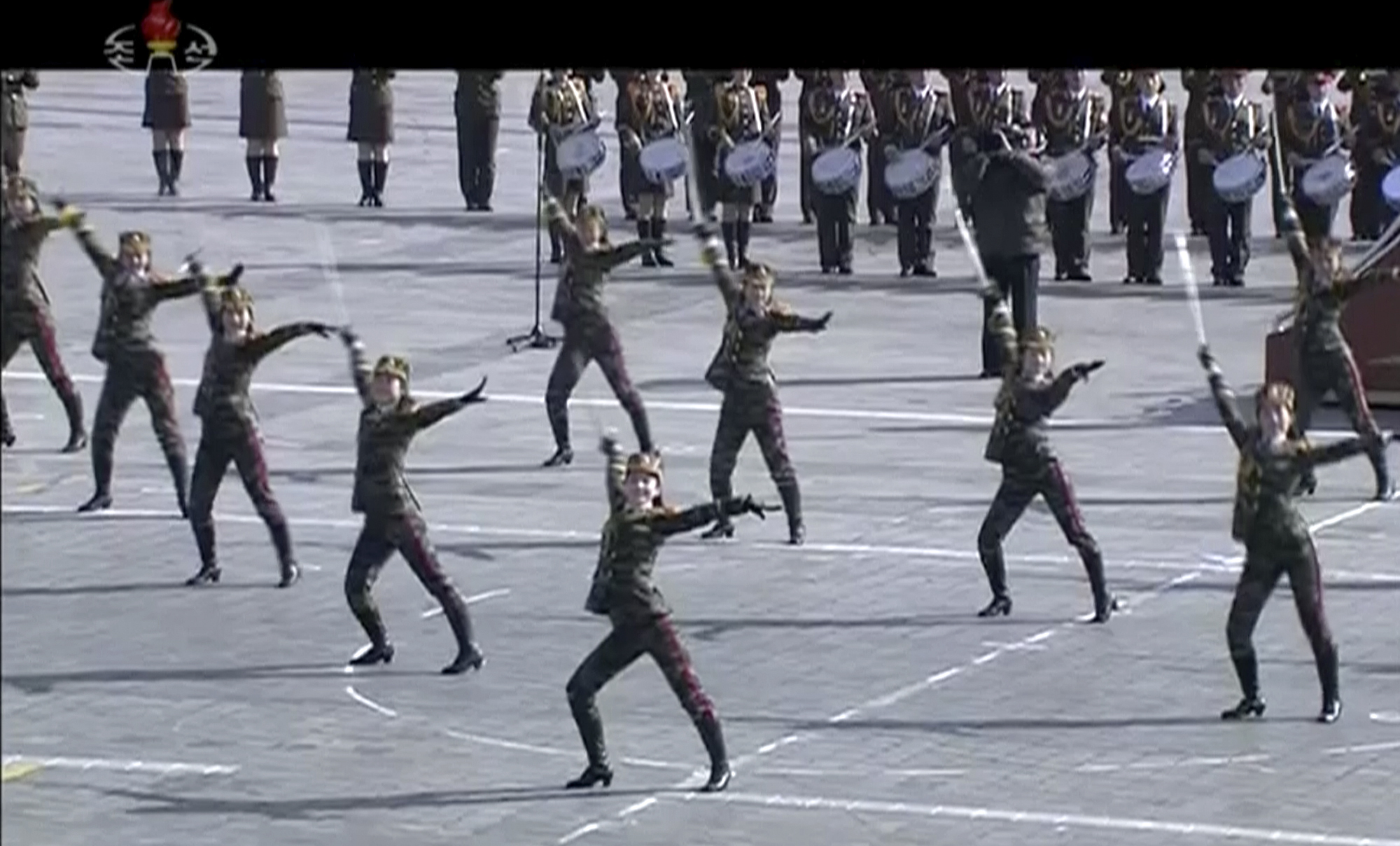 That in itself is a major development – she is one of his closest confidants, holds a senior party position and her trip would mark the first time any member of the ruling Kim family has visited the South since the Korean War.
She will meet South Korean President Moon Jae-in at a luncheon, Mr Moon's spokesman said.
The North's conciliatory moves related to the Olympics have generally been welcomed in the South.
The parade, however, was seen as more sensitive.
Though possibly best known for their legions of goose-stepping troops, North Korean military parades are the country's primary means of showing off its most recent advances in military technology – sometimes with aspirational mock-ups.
The North unveiled five new kinds of missiles at its most recent major military parade last April.