South Korea says North Korean leader Kim Jong Un has invited President Moon Jae-in for a summit meeting in the North.
Mr Moon's spokesman Kim Eui-kyeom said that Mr Kim's sister verbally delivered his offer during a lunch meeting with Mr Moon at Seoul's presidential palace.
The spokesman said Mr Moon also called for a quick resumption of dialogue between the United States and North Korea.
Mr Moon's office says Mr Kim's sister, Kim Yo Jong, came to the South as his special envoy.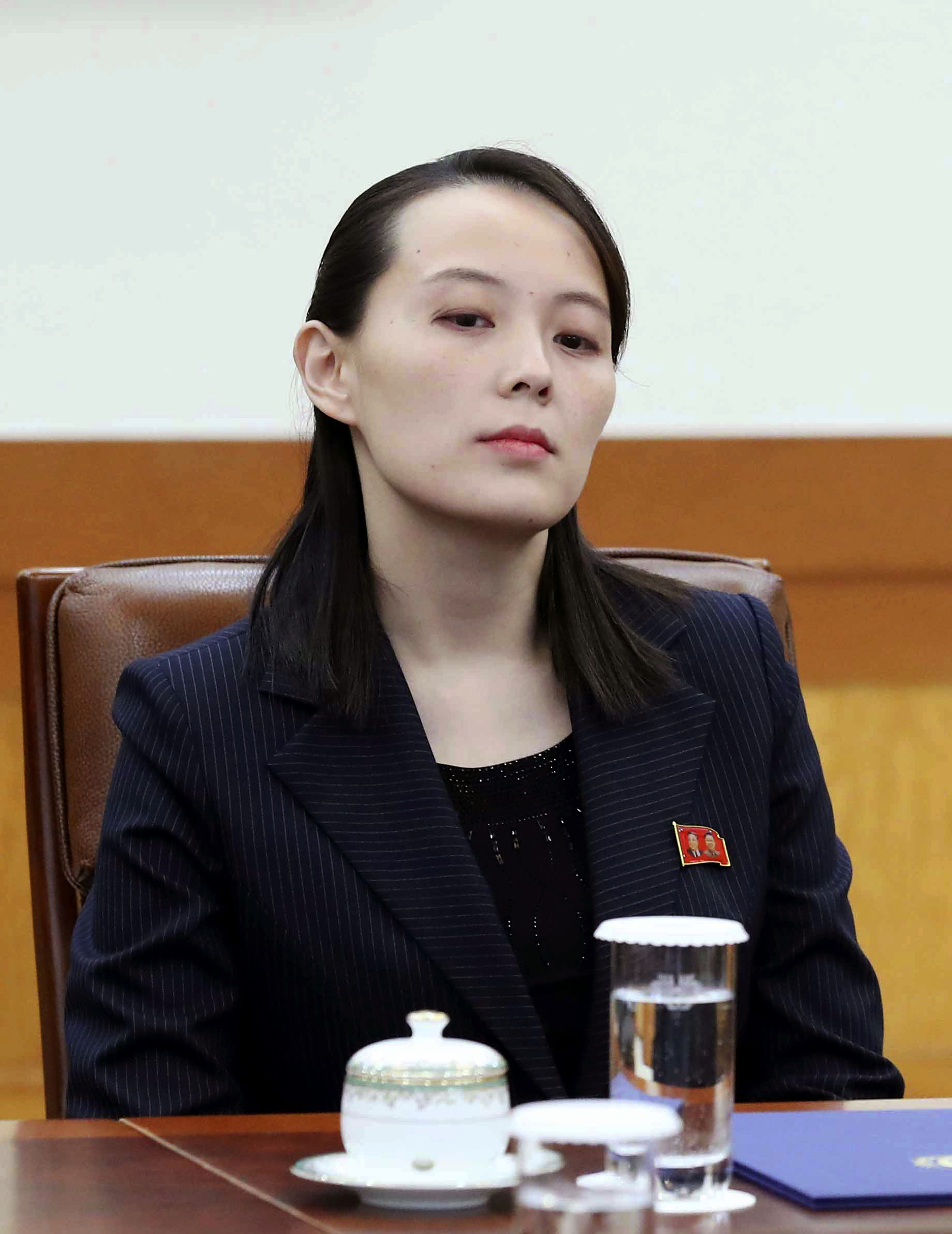 Even so, there's also cautious optimism, or curiosity at least. If peace is not imminent, a summit in Pyongyang between Mr Moon and Kim Jong Un seems better to most than the threats of recent months.
Mr Moon is eager to use Kim Yo Jong's presence at the games to restore regular communication with North Korea and eventually pull it into nuclear talks.
Many in Seoul, however, while interested in the warming high-level contacts, are also tempering expectations for a real breakthrough.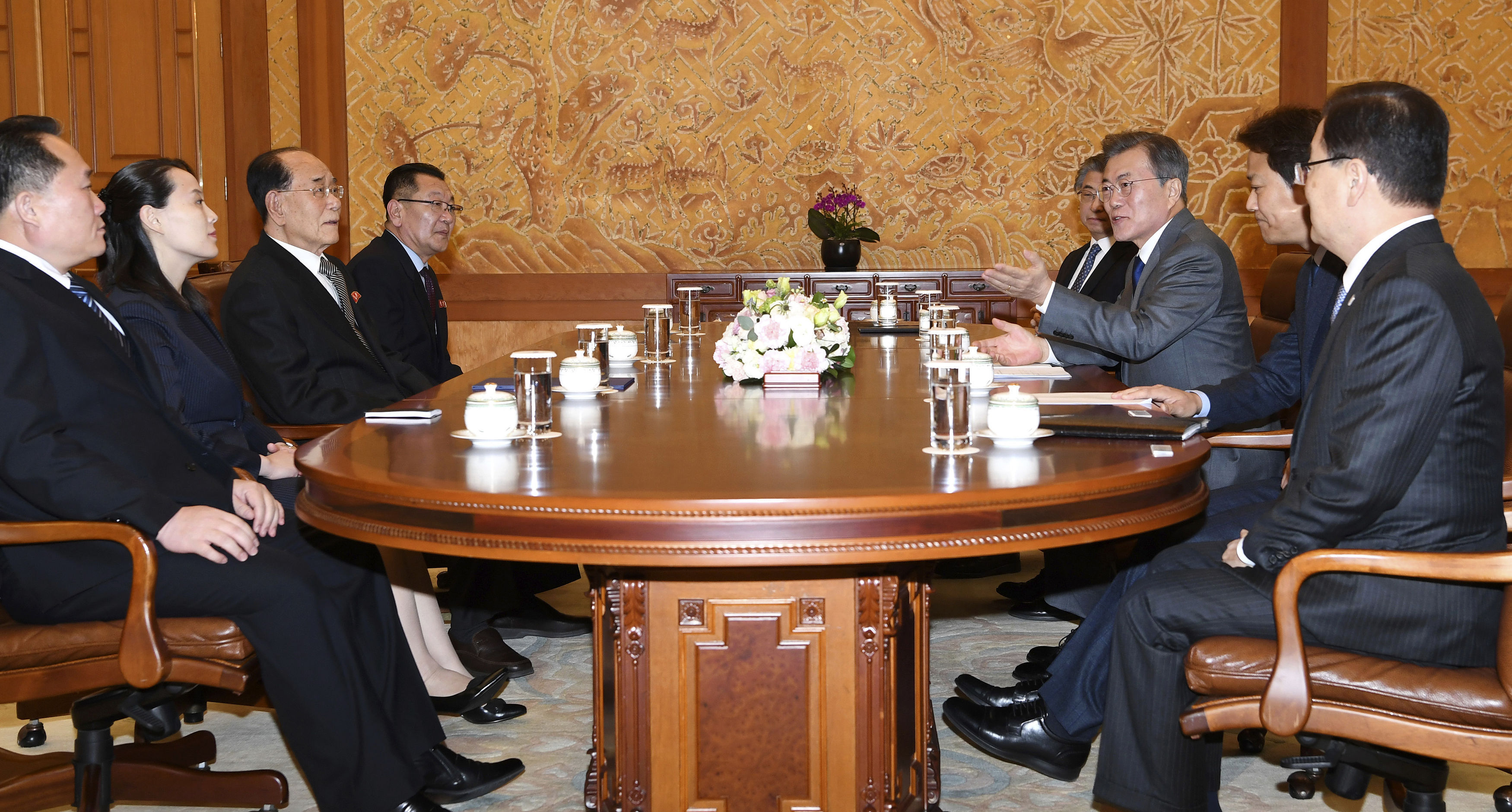 A big one could be a demand to cease the US-South Korean war games that North Korea claims are preparation for invasion.
They start in March, and Washington has so far been adamant that they are crucial.
But Mr Moon, a liberal who has always wanted to engage the North, will also have to convince a good portion of his own people who are deeply wary about North Korean intentions.
After the threats, missile launches and general nastiness from the North over the last year, there is still a lot of anger, fear and scepticism in the South.