Two Burma journalists facing up to 14 years in prison if convicted of receiving government secrets appeared for their latest court hearing in Rangoon on Wednesday, one day after it was announced that they had won a major press freedom award.
Wa Lone and Kyaw Soe Oo were arrested on December 12 after police accused them of violating the Official Secrets Act by acquiring "important secret papers" from two policemen.
Reuters news agency last week published the story they were working on, an account of the extrajudicial killing last year of 10 men from Burma's Muslim Rohingya minority.
The case against the two reporters has been strongly criticised as an effort to intimidate the press, especially its coverage of the sensitive situation in Burma's Rakhine state, where the military is accused of massive human rights abuses against Rohingya.
On Tuesday, the literary and human rights organisation Pen America announced it was giving the reporters its Freedom To Write Award, which honours those who have risked adversity in the cause of free expression.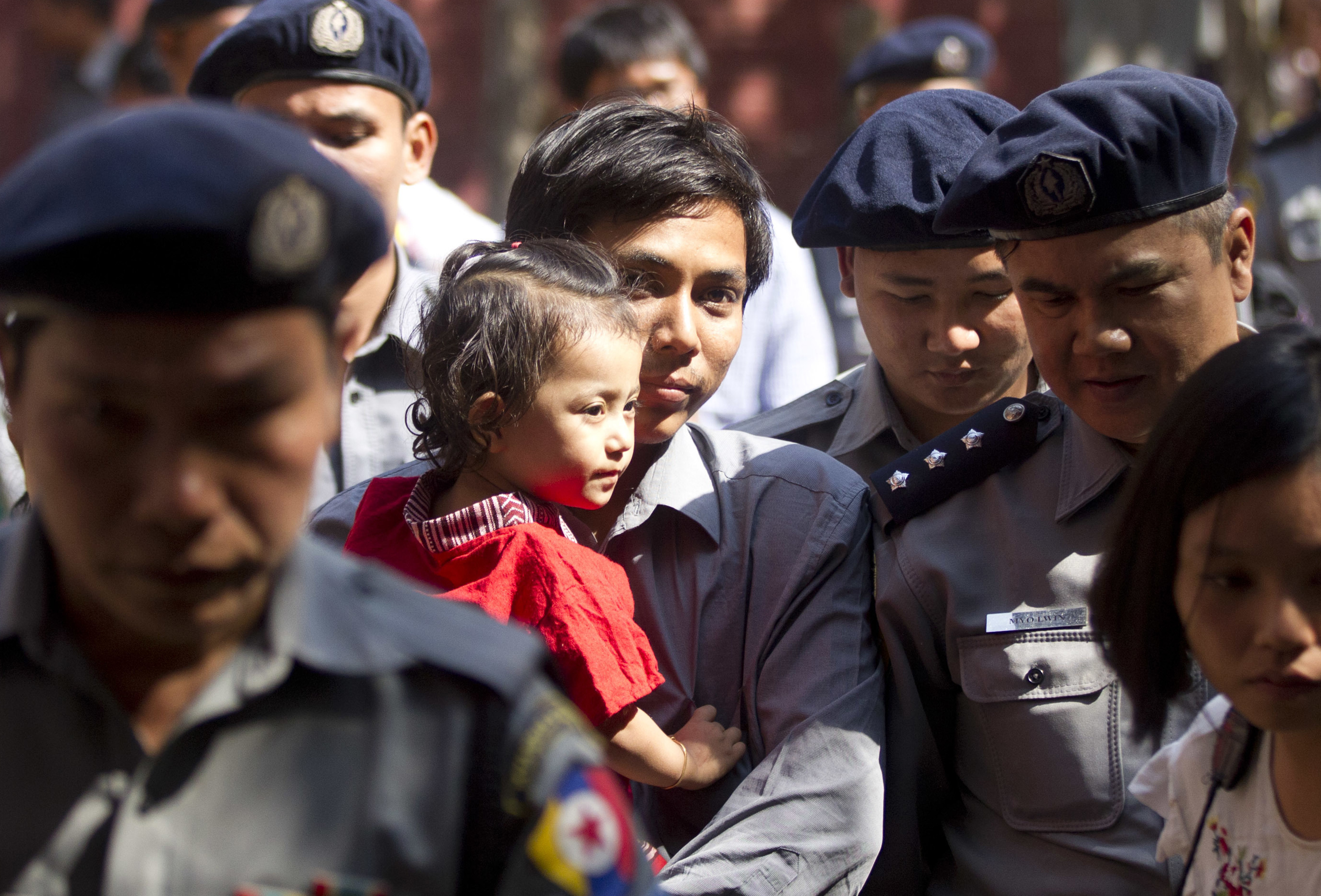 The court session included evidence from the fourth prosecution witness, a police officer who said he took part in the arrest, said Than Zaw Aung, a lawyer for the journalists.
He said the defence challenged the officer's evidence, and questioned whether he had even been present at the arrest.
"So far, the court case is going normally and the article that Reuters has published did not really affect the court case," Than Zaw Aung said.
"According to the law and the legal process, we are trying as hard as we can to get things done."
He said the court had agreed to their request that two prosecution witnesses, rather than a single one, give evidence at the next hearing.