A journalist working for a German newspaper who has been detained in Turkey for a year is being released from jail, German officials and his lawyer said.
Lawyer Veysal Ok said on Twitter: "Finally, a decision has been made to free my client Deniz Yucel."
A spokesman for Germany's foreign ministry welcomed the decision by an Istanbul court.
"We want to thank the Turkish justice system for this," Rainer Breul told reporters in Berlin, adding: "Now we have to see what happens in the next minutes and hours."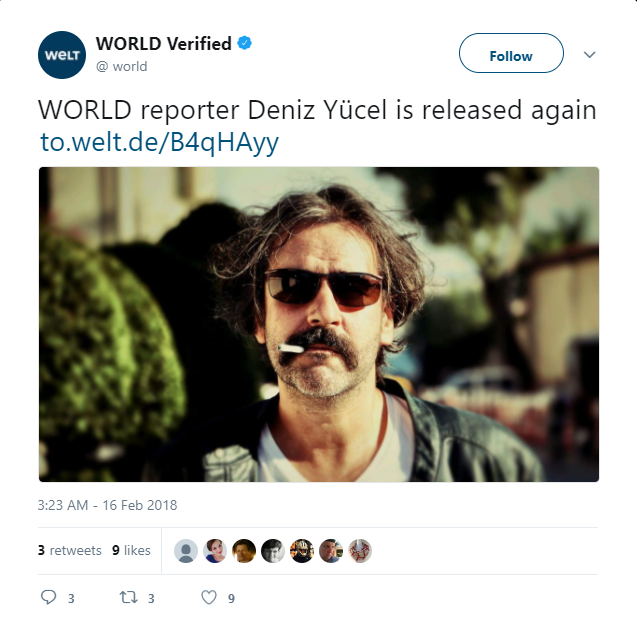 His high-profile case and that of six other German citizens held in Turkey for what Germany considers political reasons have badly soured relations between the two countries.
The issue came up at a meeting on Thursday between Turkey's prime minister, Binali Yildirim, and German Chancellor Angela Merkel.
Mr Yildirim said he hoped a court hearing for the 44-year-old correspondent for German daily Die Welt would "take place in a short period of time".
Mrs Merkel's spokeswoman, Ulrike Demmer, declined to say whether an agreement was struck during Mr Yildirim's visit to Berlin. "This is a first, important step that we have all worked on for a long time," she said.
German officials denied that Mr Yucel's release might have come as a result of an arms deal between Germany and Turkey.
"There can be no talk of any dirty deals or side agreements," Mr Breul said.