The former president of the Vatican Bank and his lawyer have been indicted on embezzlement charges, as prosecutors hold them responsible for losses of more than 50 million euro (£44.6 million) from real estate sales.
Angelo Caloia and his lawyer Gabriele Liuzzo were charged with alleged embezzlement and self-laundering between 2001 and 2008, when the bank disposed of "a considerable part of its real estate assets," said the Institute for Religious Works.
The alleged scam involved the suspects selling Vatican-owned real estate under value to offshore companies which resold the buildings at market value.
The suspects allegedly profited from the difference, said a person familiar with the investigation.
The IOR, as the bank is known, is joining a civil case alongside the criminal trial to try to recover some of the losses.
The Vatican announced the criminal investigation into Caloia, the IOR president from 1989-2009, attorney Liuzzo and the late bank director general, Lelio Scaletti, in 2014 after bank officials found irregularities in IOR accounts and operations.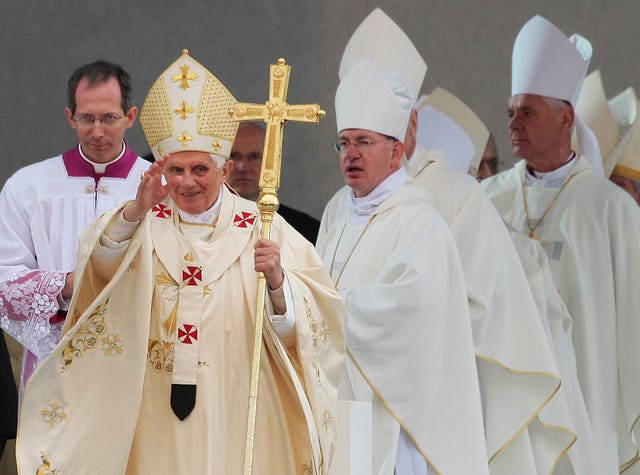 This is the latest bid by the IOR to try to recover money it claims it lost due to the crimes or bungled decisions of its former managers.
Just last month, the Vatican's civil tribunal found two other former bank heads, Paolo Cipriani and Massimo Tulli, liable for mismanagement for bad investments during their tenure and ordered them to repay the institution. The two resigned from the bank in 2013.
The IOR launched a massive internal overhaul and reform of its operations as part of a process launched by Pope Benedict XVI to clean up its reputation as a scandal-plagued off-shore tax haven.