A Spanish Supreme Court judge has charged 13 Catalan separatist politicians, including fugitive former regional president Carles Puigdemont, with rebellion for their attempt to declare independence from Spain.
Judge Pablo Llarena's indictment wrapped up the investigation into the events that six months ago plunged Spain into its deepest political crisis in decades.
Rebellion charges are punishable with up to 30 years in prison under Spanish law.
In a court ruling issued on Friday, Judge Llarena said that 25 Catalans in total will be tried for rebellion, embezzlement or disobedience.
Others charged with rebellion were former Catalan vice president Oriol Junqueras, who is already in pre-trial detention; seven other members of the ousted Catalan government; former Catalan parliament speaker Carme Forcadell; jailed separatist activists Jordi Sanchez and Jordi Cuixart; and the leader of the left-republican ERC party, Marta Rovira, who defied the judge's summons and announced on Friday that she was fleeing Spain.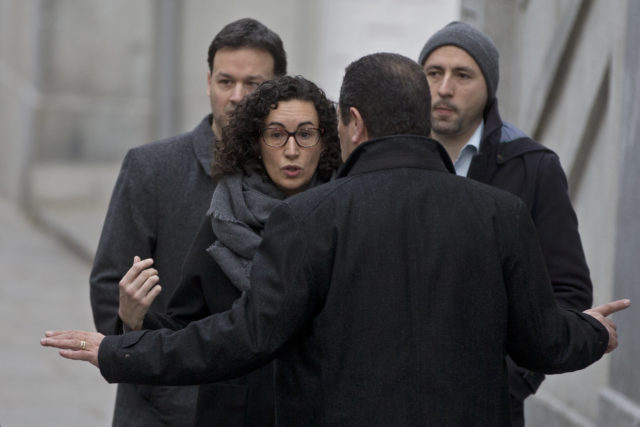 "Today I undertake a hard road, a path that, unfortunately, so many others that preceded us have had to take," Rovira wrote, adding: "The path of exile."
Five other Catalan politicians, including Puigdemont, fled to Brussels following the failed secession attempt in late October.
An anti-establishment party's former politician, Anna Gabriel, fled to Switzerland earlier this year.
The unity of Spain is enshrined in the constitution, which says the country is "indivisible", and courts have blocked Catalonia's independence efforts at every turn.
Secession is not allowed without a reform of the top law.
Twelve of the former regional ministers are also charged with misuse of public funds. And seven other politicians are charged with disobedience.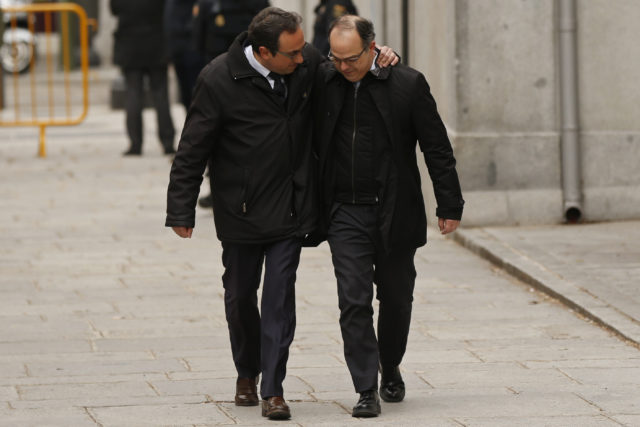 That figure includes 1.6 million euros that, according to the judicial investigation, were used to pay for the October 1 referendum that set the turbulent events in motion.
Six of the politicians were summoned to court on Friday – an indication that the judge may later in the day order them jailed pending trial.
They include Jordi Turull, a former minister of the ousted regional cabinet, who on Thursday failed in his bid to be elected as the region's new president.
The semi-autonomous region has been without a leader for nearly five months after central authorities took control following October's illegal independence declaration.
Puigdemont indicated his resolve was not shaken by the charges.
"Let's see what happens tomorrow, what happens today. Every day things change," Puigdemont said in Helsinki, where he was on a visit.
He also aimed criticism at the judge's decision, suggesting Judge Llarena was influenced by the political climate.
"It is not right for a judge to do politics," Puigdemont said.
Judge Llarena described the case as "an attack on the constitutional state that, through the desire to impose a change in the form of government for Catalonia and the rest of the country, is of unusual gravity and persistence".