Thousands of Russians have rallied for more than 10 hours in a Siberian city, demanding the ouster of regional officials for a shopping centre fire that killed at least 64 people.
President Vladimir Putin, on a trip to the city of Kemerovo, condemned officials for neglecting safety rules that could have prevented the tragedy.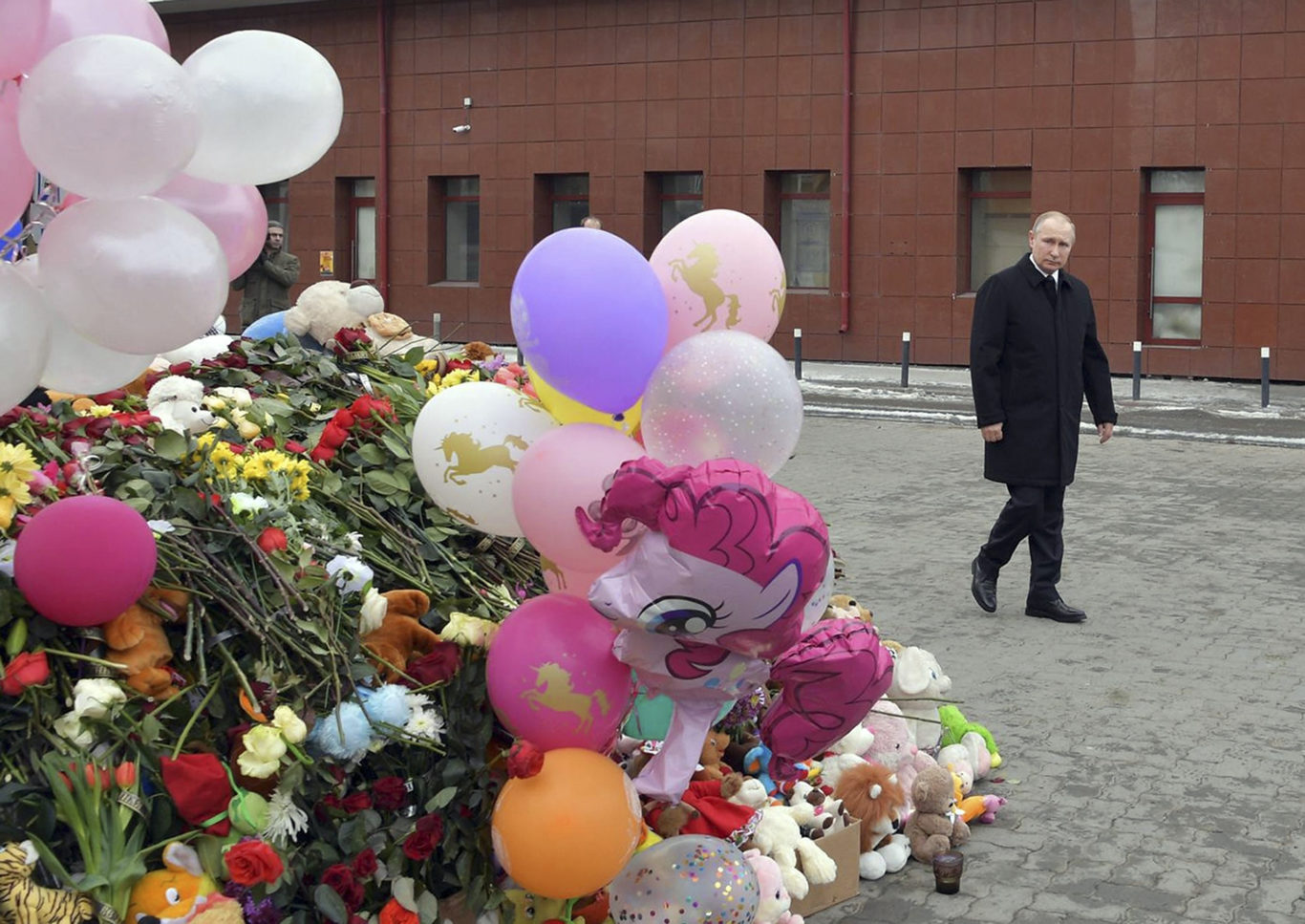 Witnesses reported that fire alarms were silent and many doors were locked. Many of the victims were children who died in a locked movie theatre after making desperate calls for help.
Mr Putin arrived early on Tuesday, laying flowers at the makeshift memorial to the victims outside the shopping centre and meeting with officials. He did not show up at the protest in front of the regional government's headquarters, but met with some demonstrators at the city's mortuary.
Mr Putin noted the highly combustible materials used to convert the centre from a Soviet-era confectionery factory and the absence of a functioning fire safety system, saying that investigators will track down all those responsible.
Emergency officials reported that 58 bodies have been recovered and that rescue workers were still searching for six more in the city that is 1,900 miles east of Moscow. They said 41 of the victims were children.
One protester at the rally, Igor Vostrikov, addressed deputy governor Sergei Tsivilyov, saying the families of the victims think the death toll is much higher than authorities have stated because the entire movie theater burnt down.
"We're not calling for blood," he said. "The children are dead, you can't give them back. We need justice."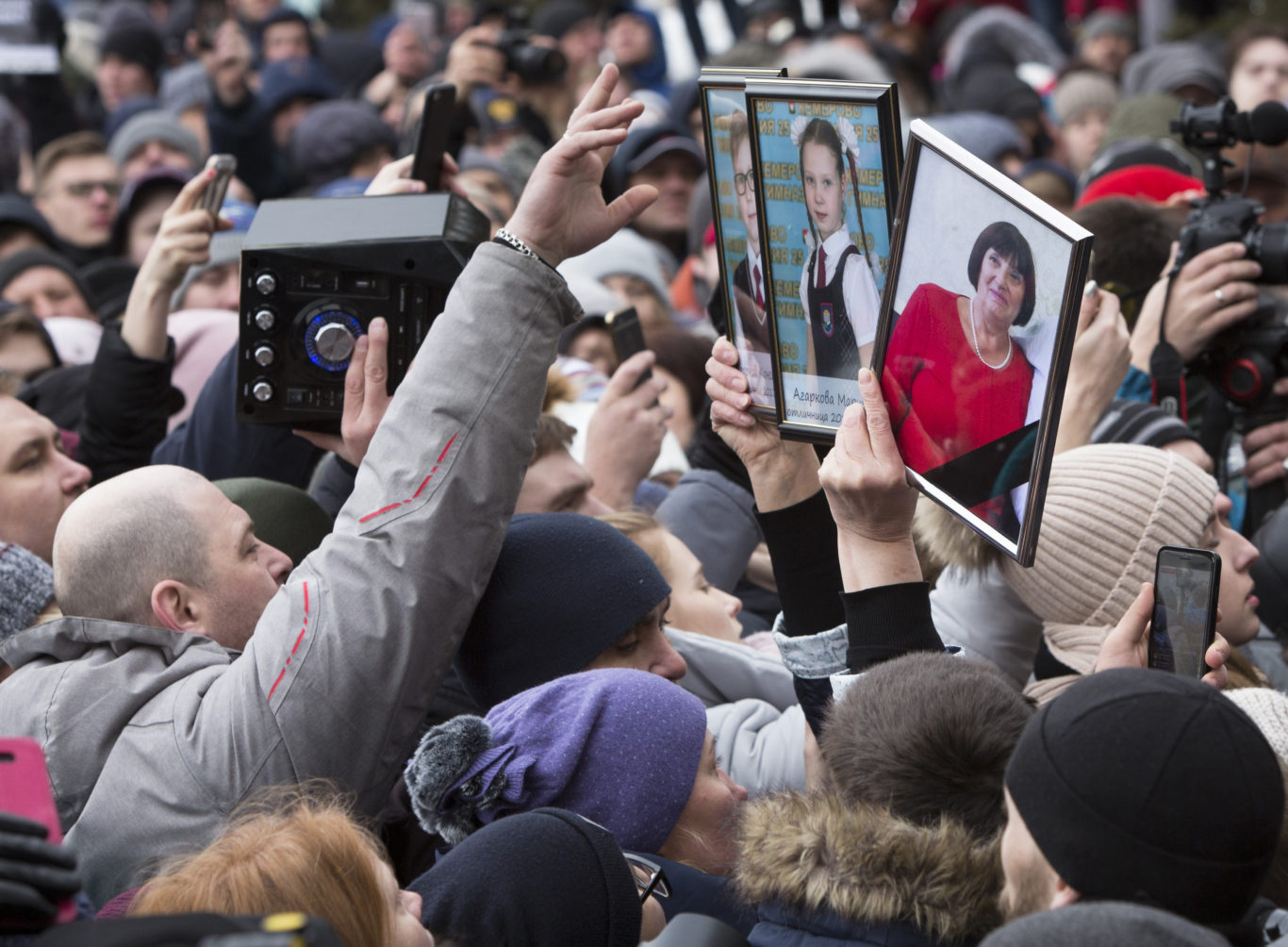 Facing public outrage, the Kremlin issued a statement Tuesday, declaring Wednesday a day of mourning.
Another deputy governor, Vladimir Chernov, told the rally in Kemerovo that unconfirmed reports of hundreds of deaths at the centre were untrue and said he was ready to resign if people wanted him to.
Kemerovo's mayor asked the rally to nominate representatives to visit the mortuary to check for themselves that the authorities were not hiding the truth about the deaths. A dozen protesters did so, and Mr Putin met with them, telling them to "not even doubt" that the culprits will be punished.
Responding to their calls to oust longtime Kemerovo regional Governor Aman Tuleyev, Mr Putin said he would make a decision following a probe conducted by a team of 100 federal investigators.
"The investigators will check the entire chain, starting from those who issued permissions and ending with those who were responsible for safety," Mr Putin said in remarks broadcast by state TV stations.