Saudi Arabia and the United Arab Emirates have given 930 million dollars (£505m) to US humanitarian efforts in Yemen.
The nations made the pledge on Tuesday, as a war between a Saudi-led military coalition and Yemen's Shiite rebels enters its fourth year.
Saudi Crown Prince Mohammed bin Salman presented the previously pledged donation to UN Secretary-General Antonio Guterres as the two discussed Yemen.
The Arab world's poorest country is in the grips of a stalemated war and what the UN calls the worst humanitarian crisis, with 22 million people needing aid.
Mr Guterres thanked Prince Mohammed for the contribution, which covers nearly a third of the total the UN is seeking for Yemen humanitarian aid this year.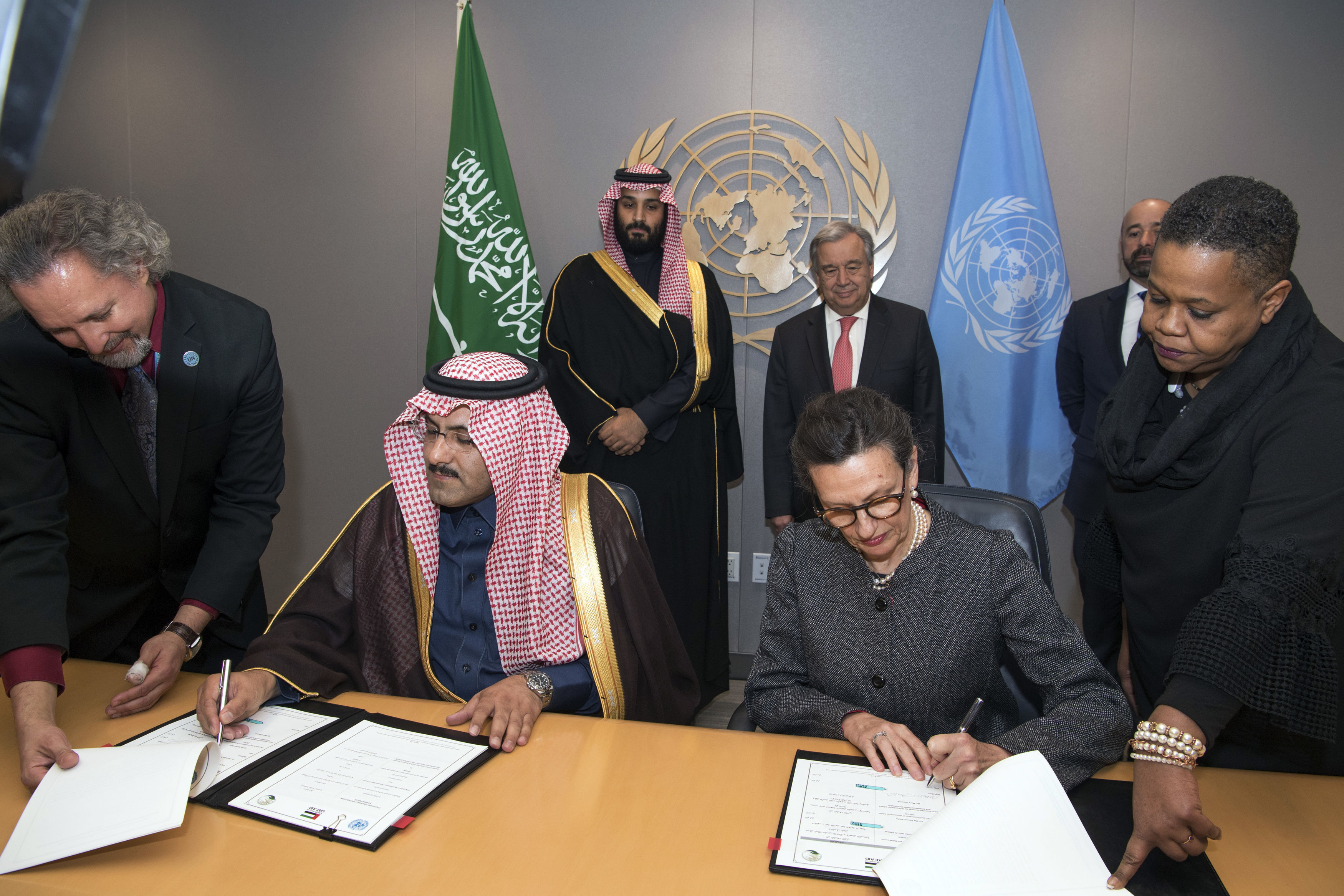 The UN said Mr Guterres and the prince also discussed protecting civilians and needs for humanitarian access and open ports.
Saudi Foreign Minister Adel al-Jubeir called the meeting "very productive and comprehensive".
He said the two talked about avoiding foreign intervention in Yemen, particularly from Iran.
Western countries and UN researchers have accused Iran of supplying arms to the Yemeni rebels, known as Houthis. Iran denies it, though a growing body of evidence contradicts the claim.
The US provides logistical support and weaponry to the Saudi-led coalition, which has been criticised for airstrikes that kill civilians and for a port blockade that brought Yemen to the edge of famine.
The Houthis and their allies seized Yemen's capital, Sanaa, in September 2014. The war began six months later, with the coalition backing Yemen's internationally recognised government.
Over 10,000 people have been killed.
On Sunday, the rebels fired a barrage of ballistic missiles targeting Saudi Arabia. Fragments of one missile that went over Riyadh, the Saudi capital, killing one person and wounding two.