Pope Francis has urged inmates at a Rome prison to never let their hopes be clouded like cataracts cloud the eyes – and revealed that he suffers from the condition and has to have surgery for it next year.
Francis disclosed the news as he bid farewell to inmates and staff at the Regina Coeli prison, where he washed the feet of 12 prisoners in a Holy Thursday ritual.
The 81-year-old frequently uses his visits to prisons to encourage inmates not to lose hope, and he repeated that on Thursday by telling the prisoners that they must clear their eyes every day so they can see and spread hope.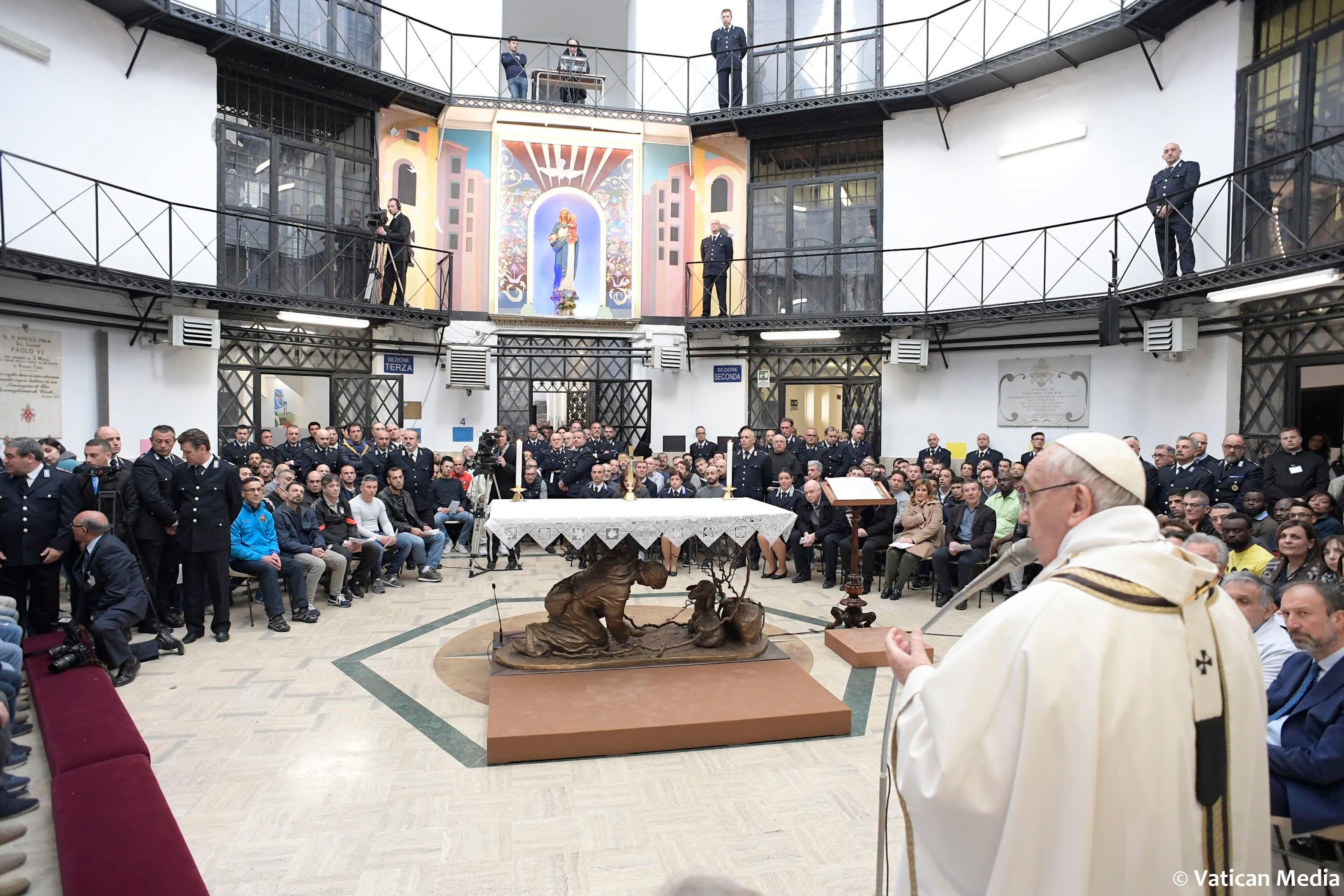 He said the same thing happens with life, when disillusionment, errors and fatigue cloud the soul.
Francis urged the inmates to do a daily cleansing of their view on life – a "cataract surgery for the soul" – so they can keep hope alive.
The Vatican's deputy spokeswoman, Paloma Garcia Ovejero, confirmed Francis was speaking about his own cataracts and is due to have surgery next year, though there were no details on when.
Francis is known to suffer from sciatica, which sometimes makes walking difficult.
He lost much of one lung due to an infection in his 20s, but otherwise seems to enjoy good health.
During the foot-washing ceremony, Francis knelt down and one by one, poured water over the feet of the 12 inmates, wiped them dry and kissed them. Most of the men then embraced the pope in thanks.
They hailed from Italy, the Philippines, Morocco, Moldova, Colombia, Nigeria and Sierra Leone.
In his homily, Francis told them the ritual is meant to show his willingness to serve others "like a slave", as Jesus did.
"Your chief must be your servant," he said. "So often I think … how many wars would have been avoided if all those kings, emperors and heads of state had understood this teaching of Jesus rather than command and be cruel and kill people."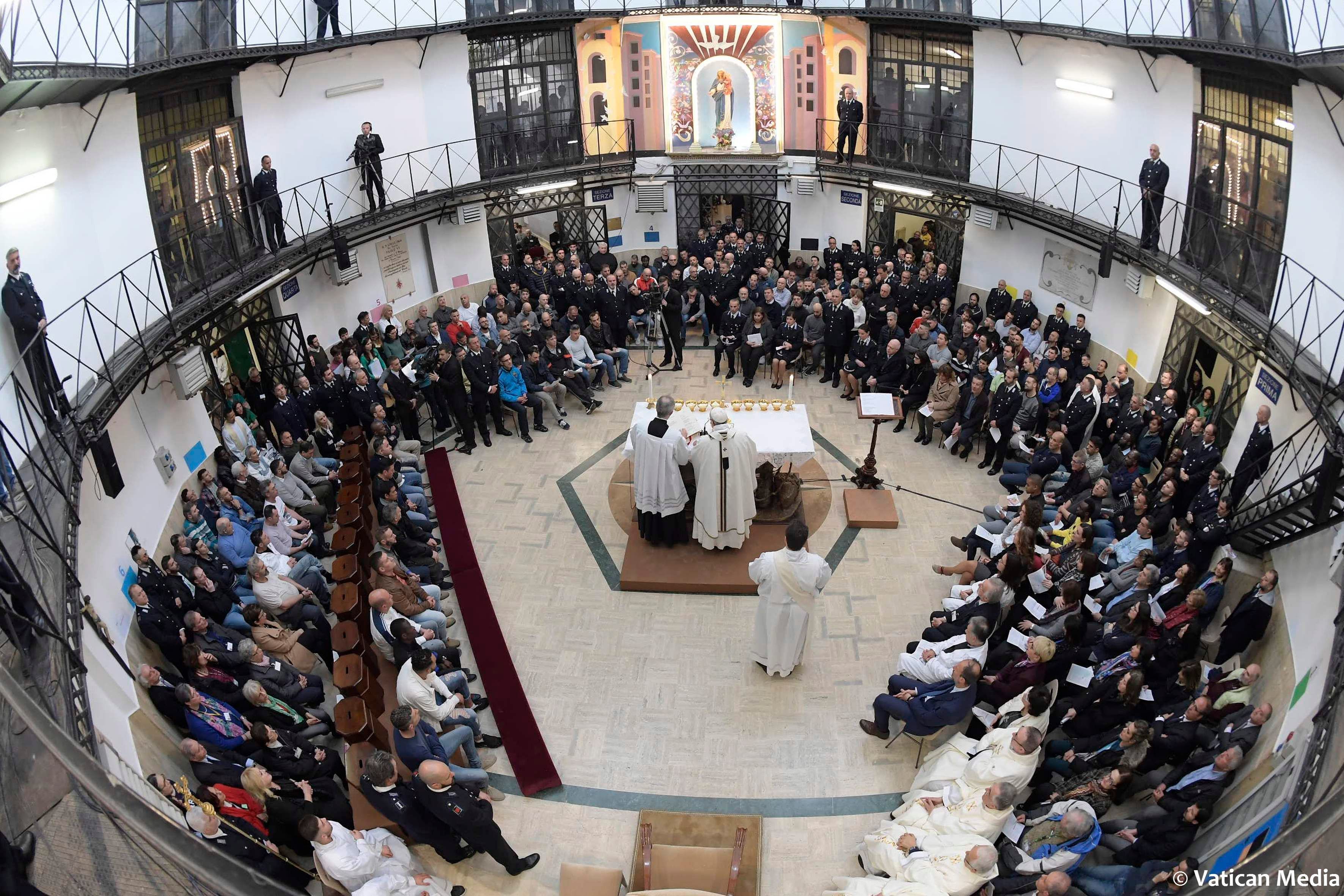 Even when people commit adultery, he said, priests should not condemn with legalisms but rather help them look forward so they do not sin again.
"The correct tone is that of the confessor who is prepared to repeat it 70 times seven," he said.
The admonition came as conservatives have complained that Francis is dividing the church by being open to letting divorced and civilly remarried Catholics receive Communion.
Critics say Francis is disregarding church law about the indissolubility of marriage by effectively allowing adulterers access to the sacraments.
Francis appeared to be answering the criticism with his homily, choosing specifically to preach about how priests should accompany adulterers during a Mass meant to demonstrate the unity of the church.
Holy Thursday marks the start of an intense four days of activity leading up to Easter Sunday.
On Friday, Francis presides over the Way of the Cross procession at Rome's Colosseum re-enacting Christ's crucifixion.
On Saturday night, he celebrates the solemn Easter Vigil in St Peter's Basilica, followed by the joyful Easter Sunday Mass marking Christ's resurrection.