Former Brazilian president Luiz Inacio Lula da Silva has told thousands of supporters that he will turn himself in to police.
However, he also maintained his innocence and argued his corruption conviction was simply a way for enemies to make sure he does not run for – and possibly win – re-election in October.
The public comments were da Silva's first since the Supreme Federal Tribunal, the country's top court, ruled against his petition on Thursday to remain free while he continued to appeal against his conviction.
That ruling set in motion a series of events that would have been unimaginable just a few years ago.
Judge Sergio Moro, who oversees many of the so-called "Car Wash" cases, ordered an arrest warrant for da Silva, giving him until 5pm local time on Friday to present himself to police in Curitiba, about 260 miles south west of Sao Bernardo do Campo.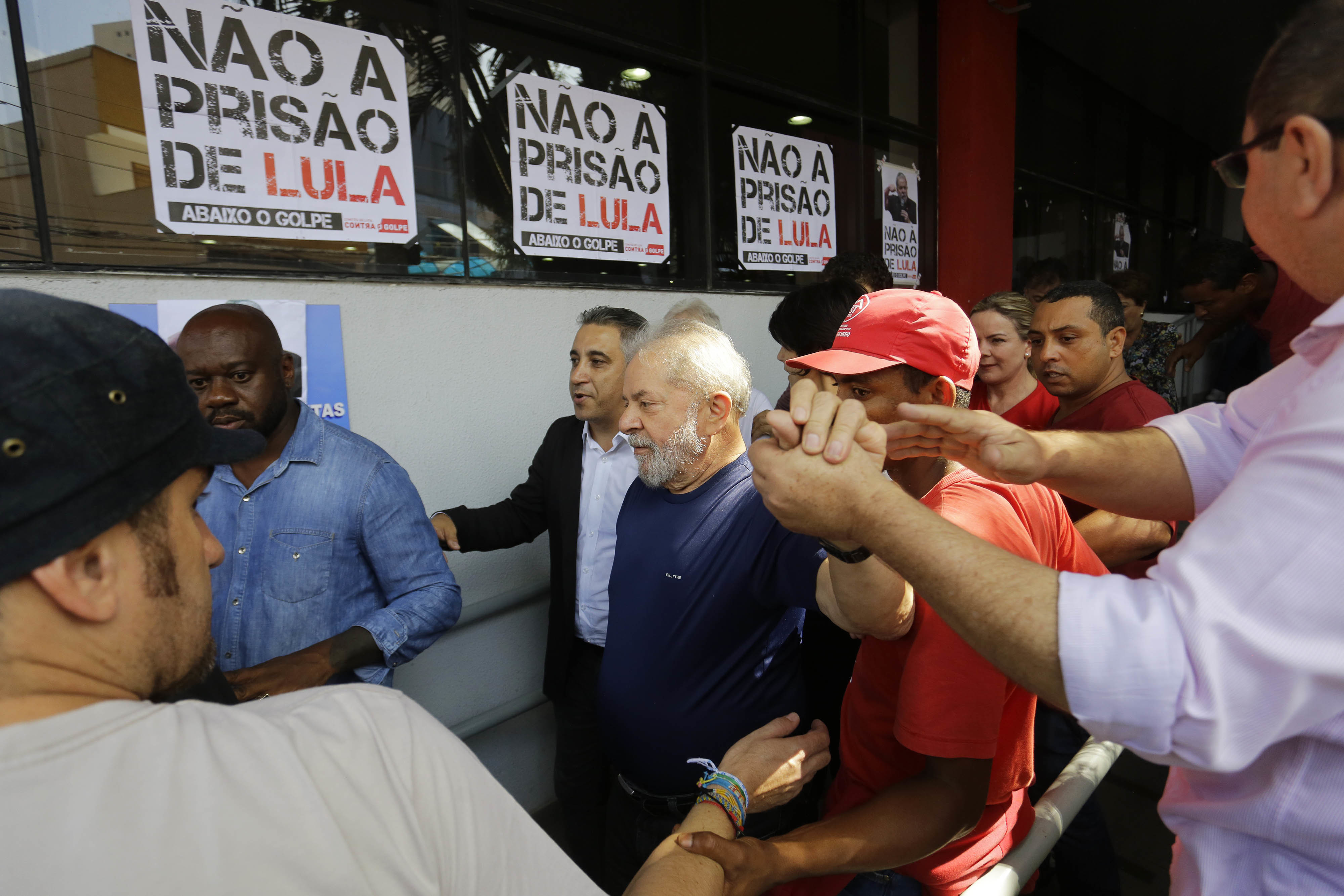 "The police and 'Car Wash' investigators lied. The prosecutors lied," said da Silva, as a few thousand supporters cheered.
"I don't forgive them for giving society the idea that I am a thief," he continued.
Still, da Silva said he would turn himself in "to go there and face them eye to eye".
Da Silva did not say where or when he would turn himself in. Party leaders have suggested it would be later on Saturday.
Police have made clear they do not want to take da Silva with force at the union, a confrontation that could turn violent.
"The intention is not to force compliance at any cost, but rather follow the order the best way possible, with tranquility and without a media show," president of the federal police Luis Antonio Boudens said in a statement late on Friday.
Anna Julia Menezes Rodrigues, a specialist in criminal law at Braga Nascimento e Zilio, said da Silva's defiance up until this point did not turn him into a fugitive. It just meant that it was now up to federal police to carry out the warrant, she said.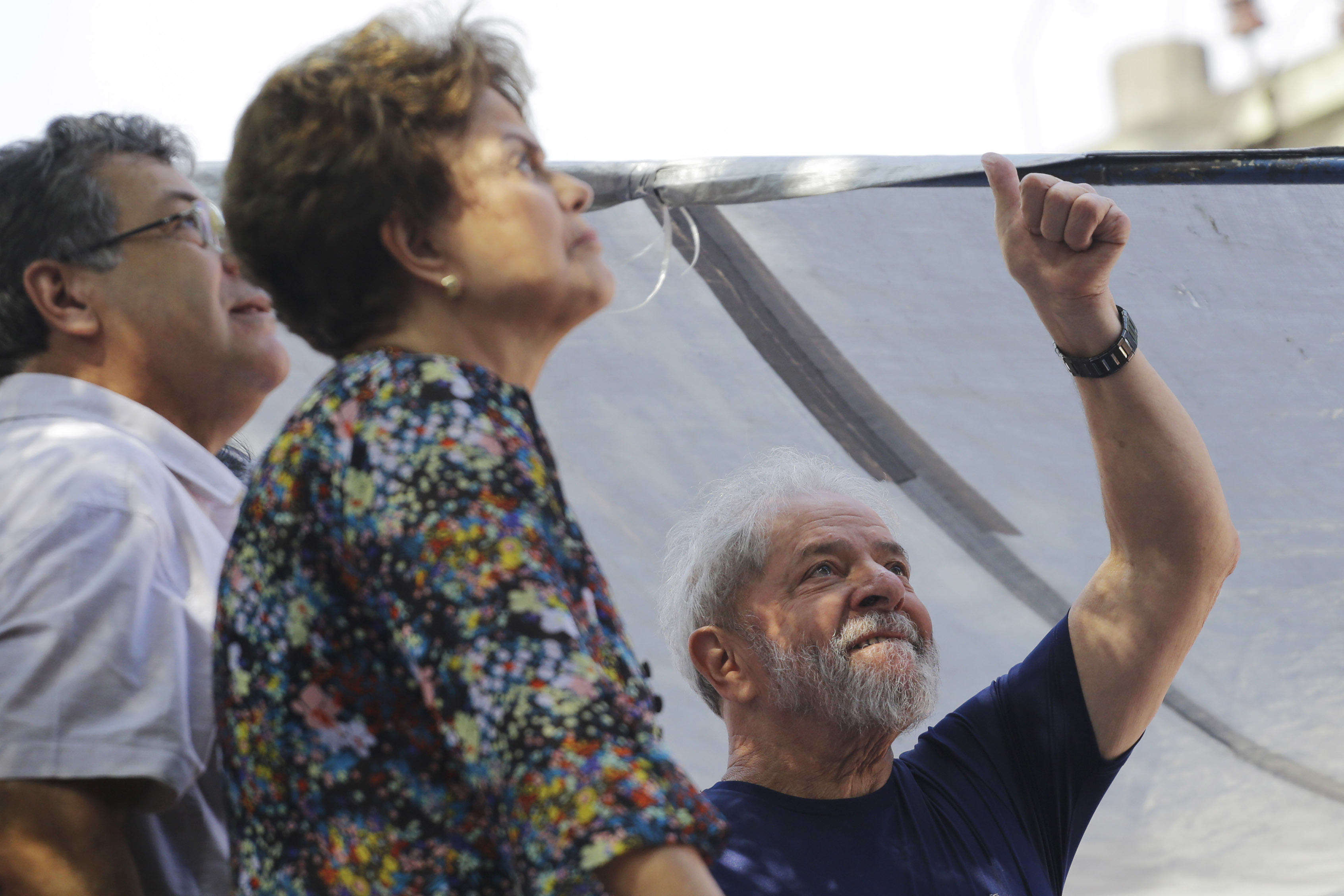 That conviction was upheld by an appeals court in January.
The former president has always denied wrongdoing in that case and in several other corruption cases that have yet to be tried.
However it happens, the jailing of da Silva will mark a colossal fall from grace for a man who rose to power against steep odds.
Born in the north east, da Silva rose through the ranks of the union in the country's industrial south.
In 1980, during the military dictatorship, he was arrested in Sao Bernardo do Campo for organising strikes. He would spend more than a month in jail.
After running for president several times, in 2002 da Silva finally won.
He governed from 2003 to 2010, leaving office an international celebrity and with approval ratings in the high 80s.
Former US president Barack Obama once called da Silva the "most popular politician on Earth".
Workers' Party leaders insist that da Silva, 72, will still be the party's candidate in October.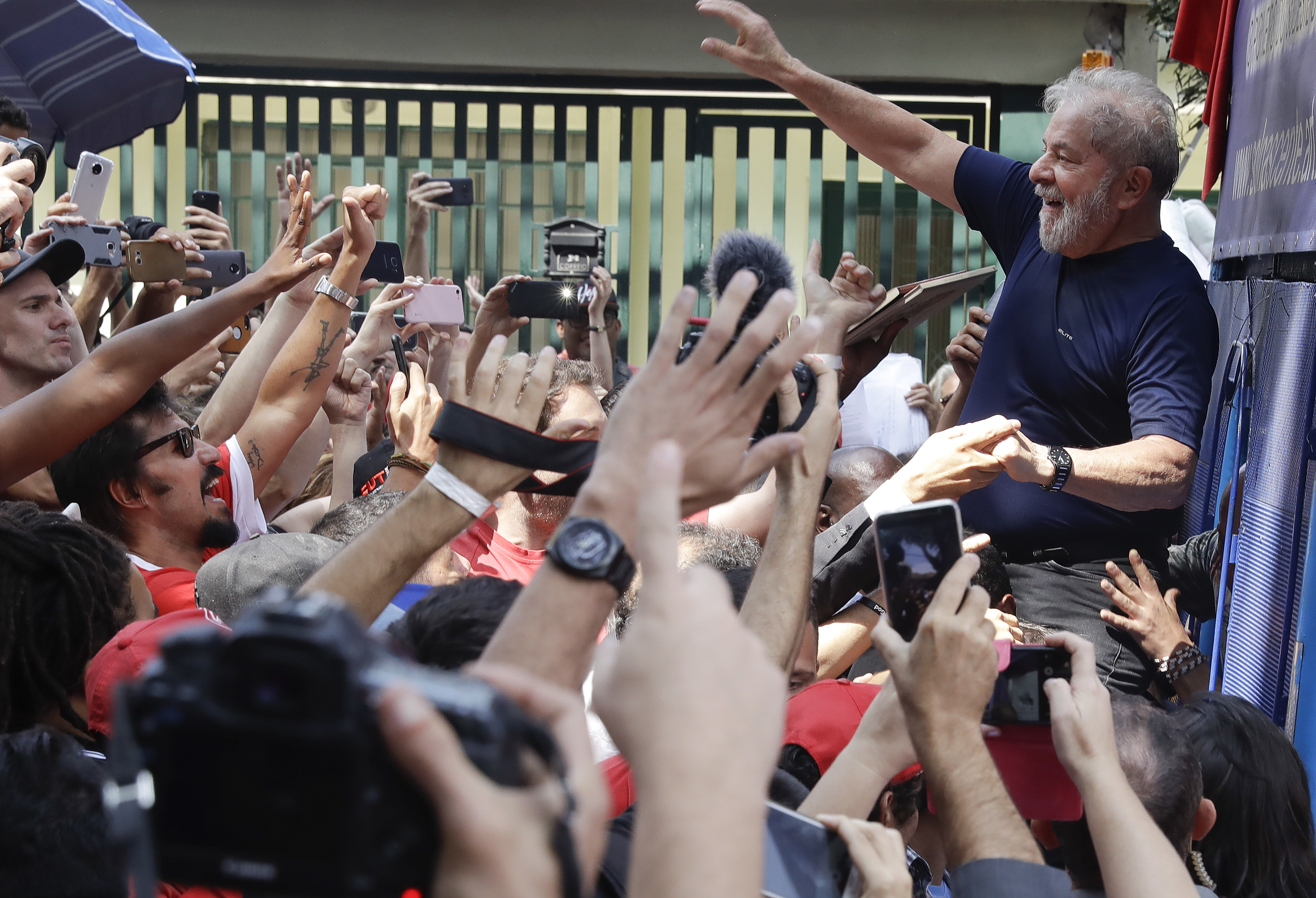 But in August, the country's top electoral court makes final decisions about candidacies.
It is expected to deny da Silva's candidacy under Brazil's "clean slate" law, which disqualifies people who have had criminal convictions upheld. Da Silva could appeal against such a decision even though doing so from jail would be more complicated.
The former leader is the latest of many high-profile people to be ensnared in possibly the largest corruption scandal in Latin American history.
Over the last four years, Brazilians have seen near-weekly police operations and arrests of the elite, such as former Odebrecht chief executive Marcelo Odebrecht.
Investigators uncovered a major scheme in which construction companies essentially formed a cartel that doled out inflated contracts from state oil company Petrobras, paying billions in kickbacks to politicians and businessmen.