Commuters in France have been hit by fresh train strikes as unions and management insist they will not back down in a long-running dispute.
Some 80% of French high-speed trains stood still on Monday as unions entered day four of three months of periodic rolling strikes.
About a quarter of international trains were affected.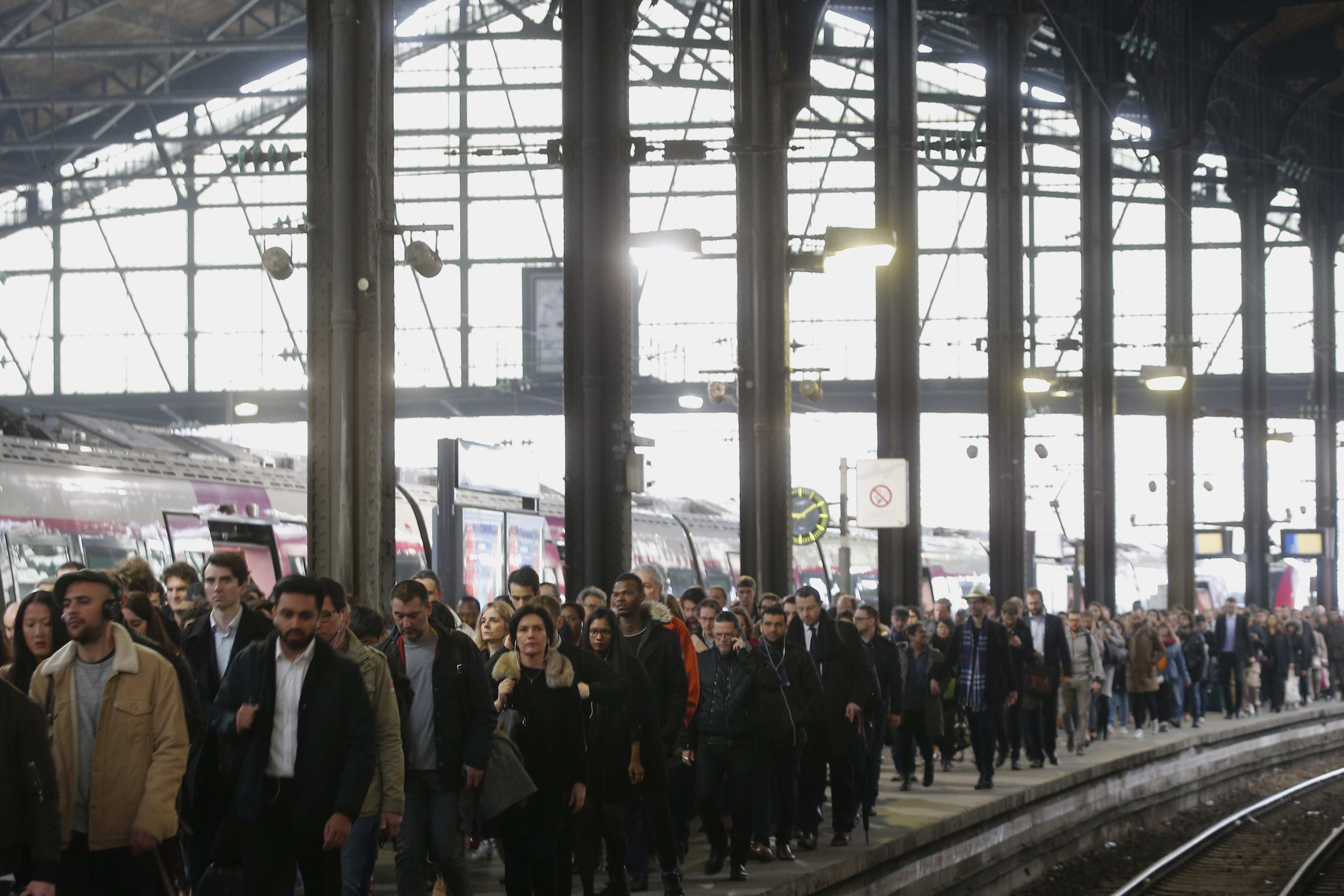 Unions are angry at President Emmanuel Macron's plans to revoke a special status for rail drivers that allows benefits such as jobs for life.
The government wants to make the rail sector more competitive.
Commuter Christelle Gedin, at Paris's Saint-Lazare station, said: "It's intolerable because we're all working."