The famed Queen Elizabeth 2 cruise ship will finally open as a floating luxury hotel moored off Dubai, nearly a decade after completing its last ocean voyage.
It has been another long trip for the ship known as the QE2 to even open to the public, as Dubai's financial meltdown and years of slow growth nearly sank the project and left the ship languishing at port.
After initially planning to gut the vessel, Dubai's government ultimately decided to restore the ship at a cost of over 100 million US dollars, down to replicating its 1960s carpeting, with work still under way.
"It's like walking into a time capsule, this is the ship in 1969. It's a hotel and a museum," said Hamza Mustafa, the chief executive of Dubai's Ports, Customs and Free Zone Corp's investment arm.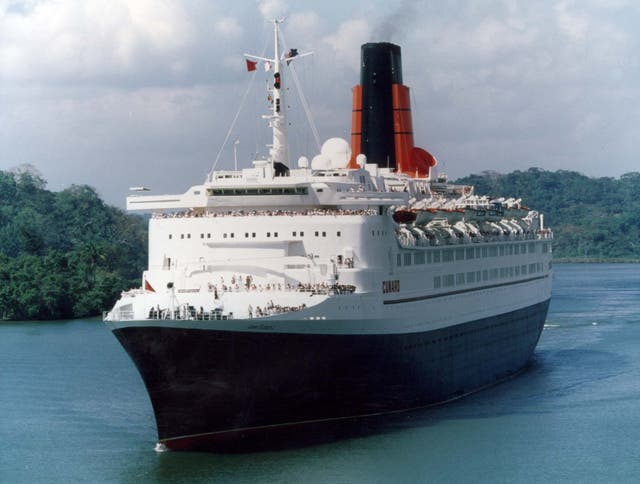 "She's going to live on for many more years now in her final home in Dubai," he added.
The QE2, built by Cunard and put to sea in 1969, is the second ship the company named after the wife of King George VI, not the current monarch, hence the number rather than the Roman numeral.
The luxury ship travelled some six million miles in decades of service even as airlines came to dominate trans-Atlantic travel.
It carried 2.5 million passengers and crossed the Atlantic more than 800 times.
Britain requisitioned the ship as a troop carrier for the Falklands War against Argentina in 1982.
In 2007, Cunard sold the QE2 to an arm of the state-run conglomerate Dubai World for £50 million.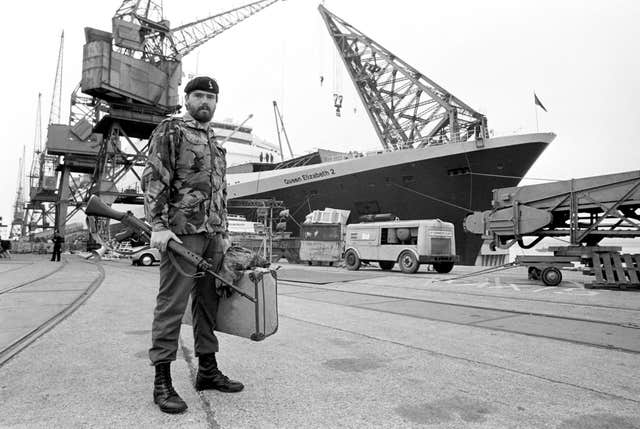 An economic crash left the QE2's owners in debt for billions of dollars.
Rumours circulated for years after that the ship could be sold.
All the while, she sat mothballed at Port Rashid near Dubai's historic creek, a 149,000-ton reminder of the crash.
Three years ago, the Dubai government's Ports, Customs and Free Zone Corp. took over the project.
It marks the first foray into hotels for the corporation, said Mr Mustafa, who previously served as a managing director at the government-owned developer Nakheel and at the investment arm of Dubai World.
The ship has been hooked up to Dubai's power grid, but still floats in the Persian Gulf.
"She lists. She's supposed to that, she's a ship," Mr Mustafa said.
Aaround seven of the QE2's 13 decks are under operation, with 224 cabins available, Mr Mustafa said.
Prices will range from 150 dollars a night in the simplest berthing to 15,000 dollars a night for the Queen Elizabeth and Queen Mary suites, he said.
A green-hued British pub and other restaurants will serve alcohol, a common practice across Dubai's hotels.
However, its nickel, quarter and dollar slot machines will remain turned off as gambling is illegal.