Southwest Airlines sought more time last year to inspect fan blades like the one that snapped off during one of its flights in an engine failure that left a passenger dead.
The airline opposed a recommendation by the engine manufacturer to require ultrasonic inspections of certain fan blades within 12 months, saying it needed more time to conduct the work.
Southwest made the comments last year after US regulators proposed making the inspections mandatory.
The manufacturer's recommendation for more inspections followed an engine explosion on a 2016 Southwest flight.
On Tuesday, an engine on another Southwest jet exploded over Pennsylvania, and debris hit the plane. A woman was sucked part-way out of the jet when a window shattered. She died later from her injuries.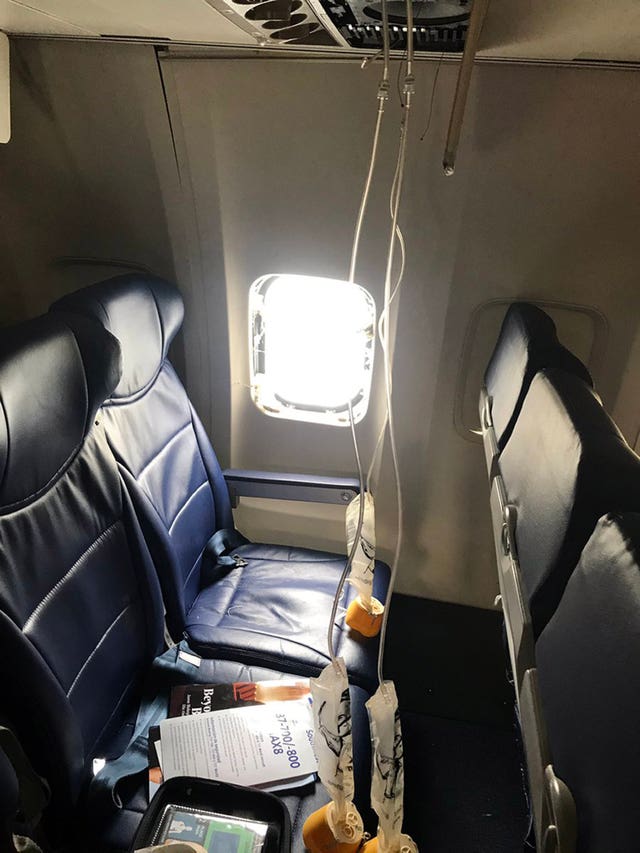 Federal investigators are still trying to determine how the window came out of the plane. Jennifer Riordan, who was in a window seat in Row 14, was wearing a seat belt.
Philadelphia's medical examiner said the banking executive and mother of two from Albuquerque, New Mexico, died from blunt impact injuries to her head, neck and torso.
Investigators said the blade that broke off mid-flight and triggered the fatal accident was showing signs of metal fatigue — microscopic cracks from repeated use.
The National Transportation Safety Board also blamed metal fatigue for the engine failure on a Southwest plane in Florida in 2016.