North Korean leader Kim Jong-un has visited a hospital where people are being treated after a bus crash killed 32 Chinese tourists and four North Koreans.
Two other Chinese were seriously injured following the crash on Sunday evening when a tourist bus fell from a bridge in North Hwanghae province in southern North Korea.
Photos provided by the North Korean government on Tuesday showed Kim meeting with Ambassador Li Jinjun at the hospital and at the Chinese Embassy.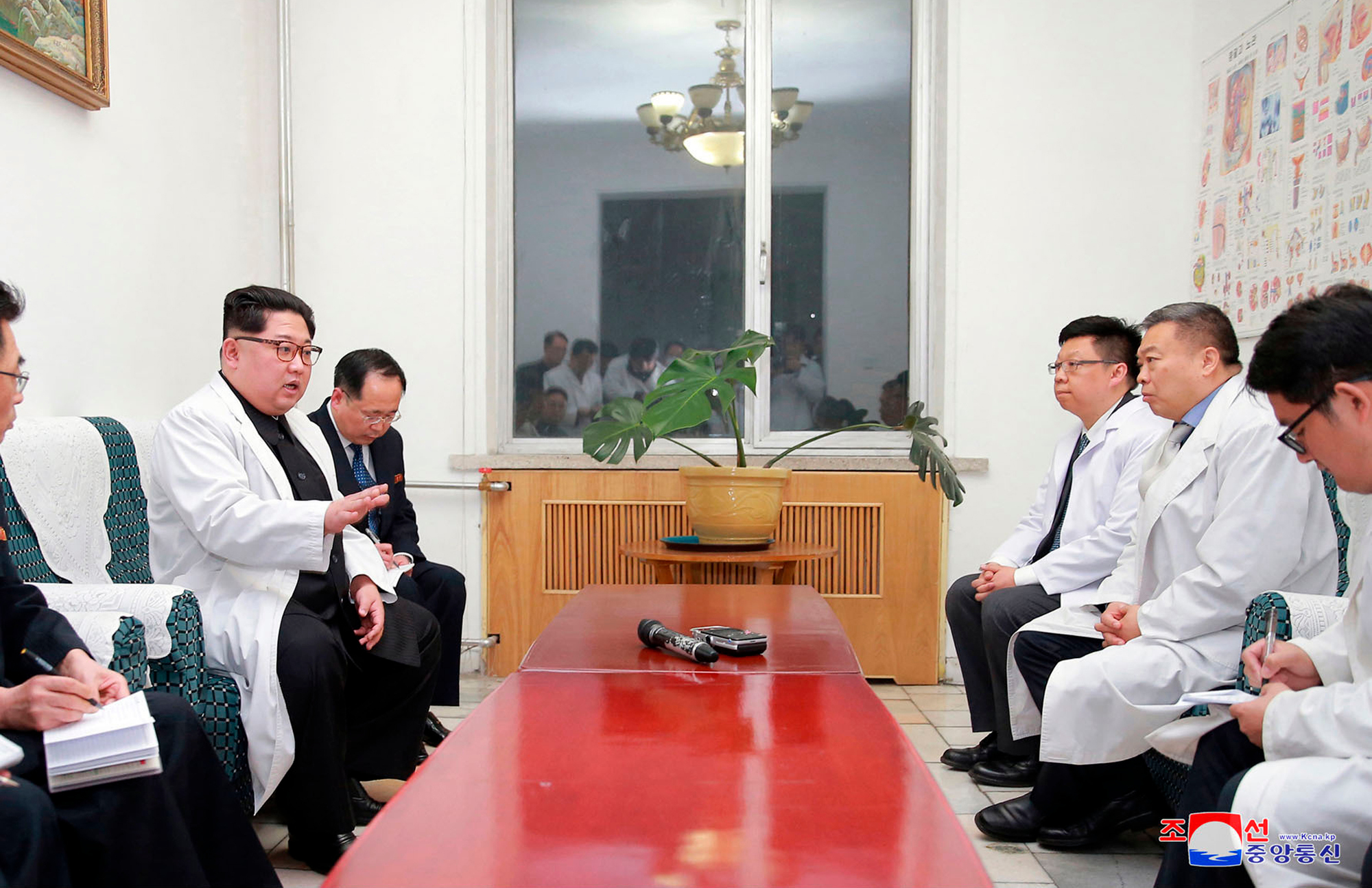 Chinese tourists make up the vast majority of visitors to North Korea, where they often pay homage at sites related to China's participation in the 1950-53 Korean War.
China and North Korea share a lengthy border and a traditional friendship. China remains Pyongyang's largest trading partner, although commerce has dropped off by about 90% under United Nations sanctions.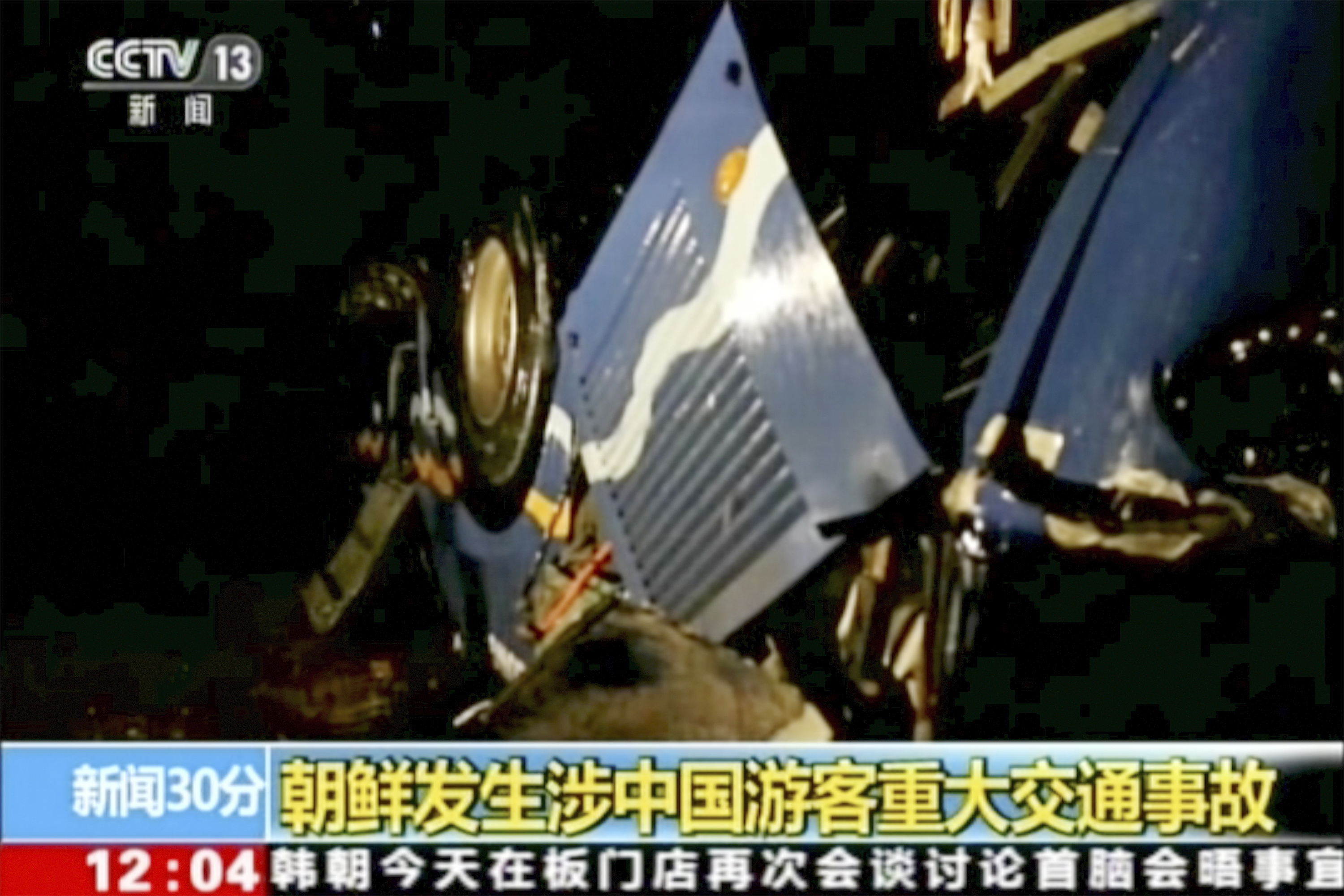 The cause of the crash was not mentioned. Chinese state broadcaster CCTV showed the mangled wreckage in the dark with rain falling and rescue vehicles on the scene.
North Korean roads are often bumpy and poorly maintained. There is usually no lighting other than headlights at night, even on major roads outside of the cities. Drivers tend to travel at whatever speed they feel is safe, making the roads even more dangerous, particularly when the weather is bad.