Police have caught a man suspected of setting a fire at a three-storey building that killed 18 people and injured five others in China.
The public security bureau of Qingyuan City in Guangdong province said authorities arrested a 32-year-old man named Liu Chunlu in the county-level city of Yingde, which Qingyuan oversees.
Police had offered a 200,000 yuan (£22,000) reward for the man they accuse of starting the fire early on Tuesday morning.
The bureau said the man had burns on his hips. It did not provide a motive for the arson, but state broadcaster China Central Television reported the suspect had set fire to a karaoke parlour after an argument with others.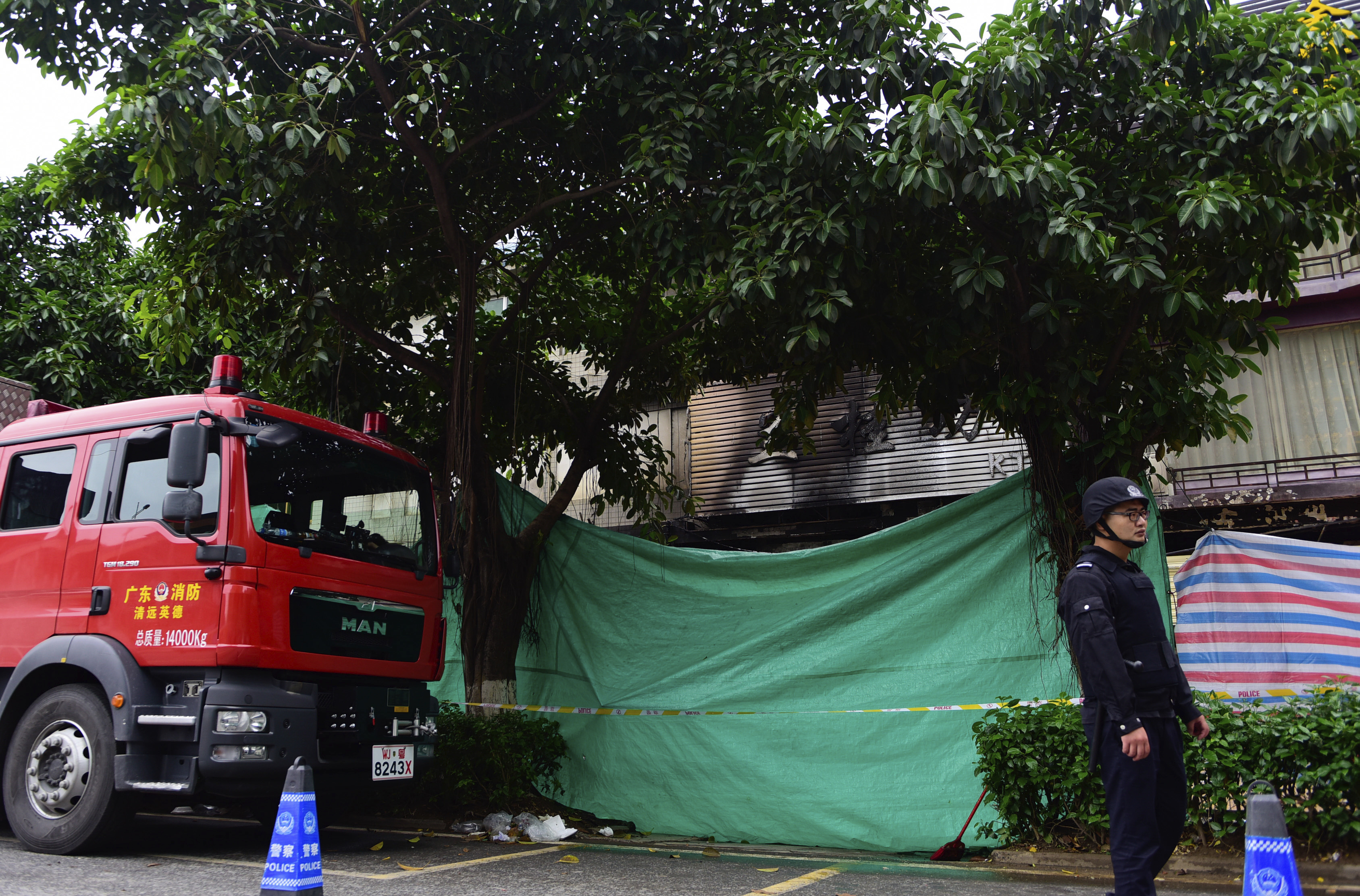 Police, fire, health and other departments sent rescuers to the site after receiving a call after midnight about the fire, the Qingyuan police said.
The fire was put out at 12.55am local time and the injured had been sent to the hospital, the bureau said on its official account on the microblog site, Sina Weibo.
China suffers frequent deadly fires and industrial accidents, often blamed on negligence.
Last year, police arrested a man suspected of setting fire to a two-storey house in eastern China, killing 22 people. At that time, investigators discovered traces of gasoline at the scene of the pre-dawn fire in Jiangsu province and found all the doors of the house locked.