Malaysia's former authoritarian ruler Mahathir Mohamad has capped a stunning political comeback at the age of 92 by leading opposition parties to their first election victory in six decades.
Mr Mahathir said the opposition has a clear mandate to form a government and insisted he should be immediately confirmed as prime minister.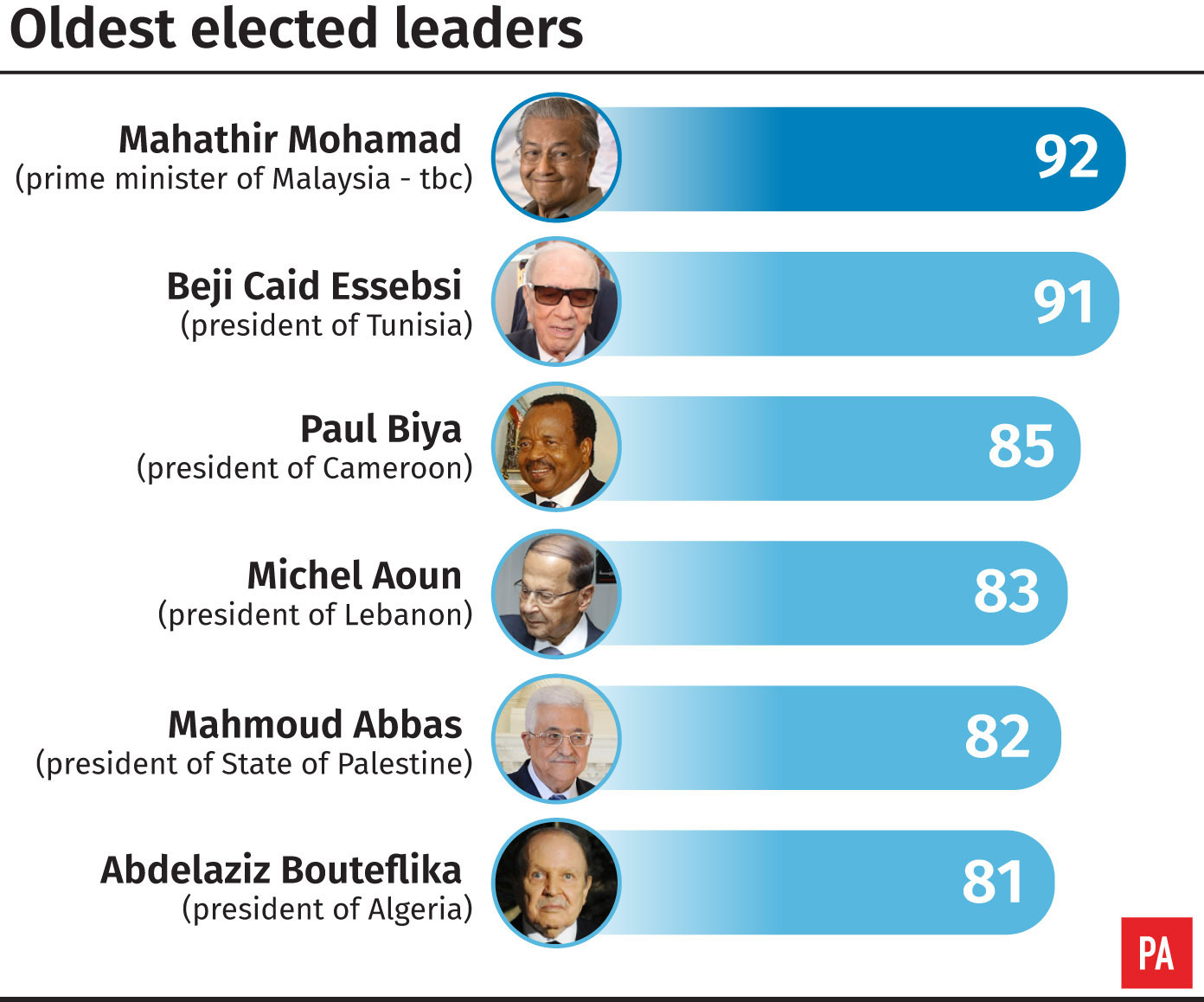 The election result is a political earthquake for the Muslim-majority country, ending the National Front's unbroken 60-year rule and sweeping aside Mr Najib, whose reputation was tarnished by a corruption scandal, a crackdown on dissent and the imposition of an unpopular sales tax that hurt many of his coalition's poor rural supporters.
Mr Mahathir said: "We need to have this government today without delay.
"There is a lot of work to be done. You know the mess the country is in and we need to attend to this mess as soon as possible and that means today. So we expect that today, well, I'll be sworn in as prime minister."
Supporters of the incoming government took to the streets of Kuala Lumpur to celebrate their unexpected victory. Many analysts had thought the National Front might lose the popular vote but cling to a majority in parliament due to an electoral system that gave more power to its rural Malay supporters.
Angered by a national scandal at state investment fund 1MDB, Mr Mahathir emerged from political retirement and joined the opposition in an attempt to oust Mr Najib, his former protege.
The US justice department said 4.5 billion dollars (£3.3 billion) was looted from state investment fund 1MBD by associates of Mr Najib between 2009 and 2014, including 700 million dollars (£516 million) that landed in Mr Najib's bank account and a 23 million dollar (£17 million) pink diamond necklace bought for his wife. He has denied any wrongdoing.
Mr Mahathir said the new government will not conduct a witch hunt, but Mr Najib will have to face the consequences if he has broken the law.