Moving the American embassy to Jerusalem is a "necessary condition" to a lasting peace deal between Israel and the Palestinians, according to President Donald Trump's Mid-east peace negotiator.
American officials are in Jerusalem for Monday's relocation of the embassy from Tel Aviv to the contested city, a move the Israeli government has embraced but the Palestinians have condemned.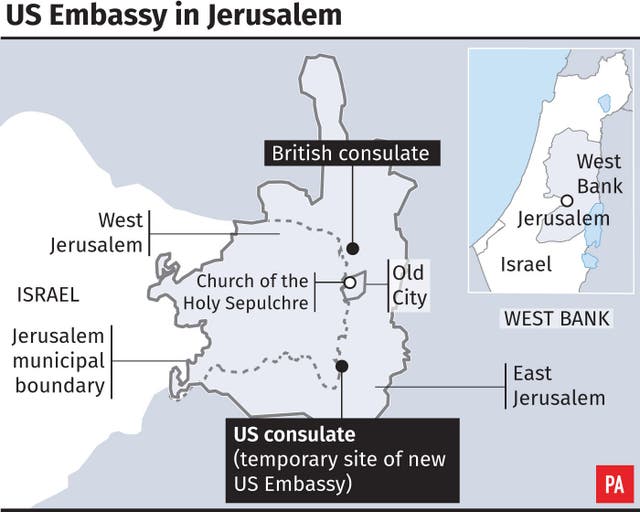 However, a senior aide to Palestinian President Mahmoud Abbas said that the decision violated a promise to hold off on moving the embassy to give peace talks a chance.
Saeb Erekat told the Voice of Palestine radio that the US administration is "based on lies" and that Washington "is no longer a partner" in peace talks.
He added that the Trump administration has "become part of the problem" and that the US president's Mid-east team is unqualified.
Turkish president Recep Tayyip Erdogan also condemned the move, saying the US had disregarded "rights and justice" as well as ignoring the international community.
He added that the US switch serves to "reward" the Israeli government despite it undermining efforts to resolve the decades-long conflict, while it "punished" Palestinians.
Israel captured east Jerusalem in the 1967 Mideast war and annexed it in a move not recognised internationally.
The Palestinians want east Jerusalem as the capital of their future state. They view the relocation as a one-sided move that invalidates America's role as an impartial peace broker.