Hundreds of visitors have turned out at the Air Force Museum in the US to see restored Second World War bomber Memphis Belle.
The plane went on public display at the museum near Dayton, Ohio, for the first time on Thursday after a restoration project that required 13 years and 55,000 hours of work.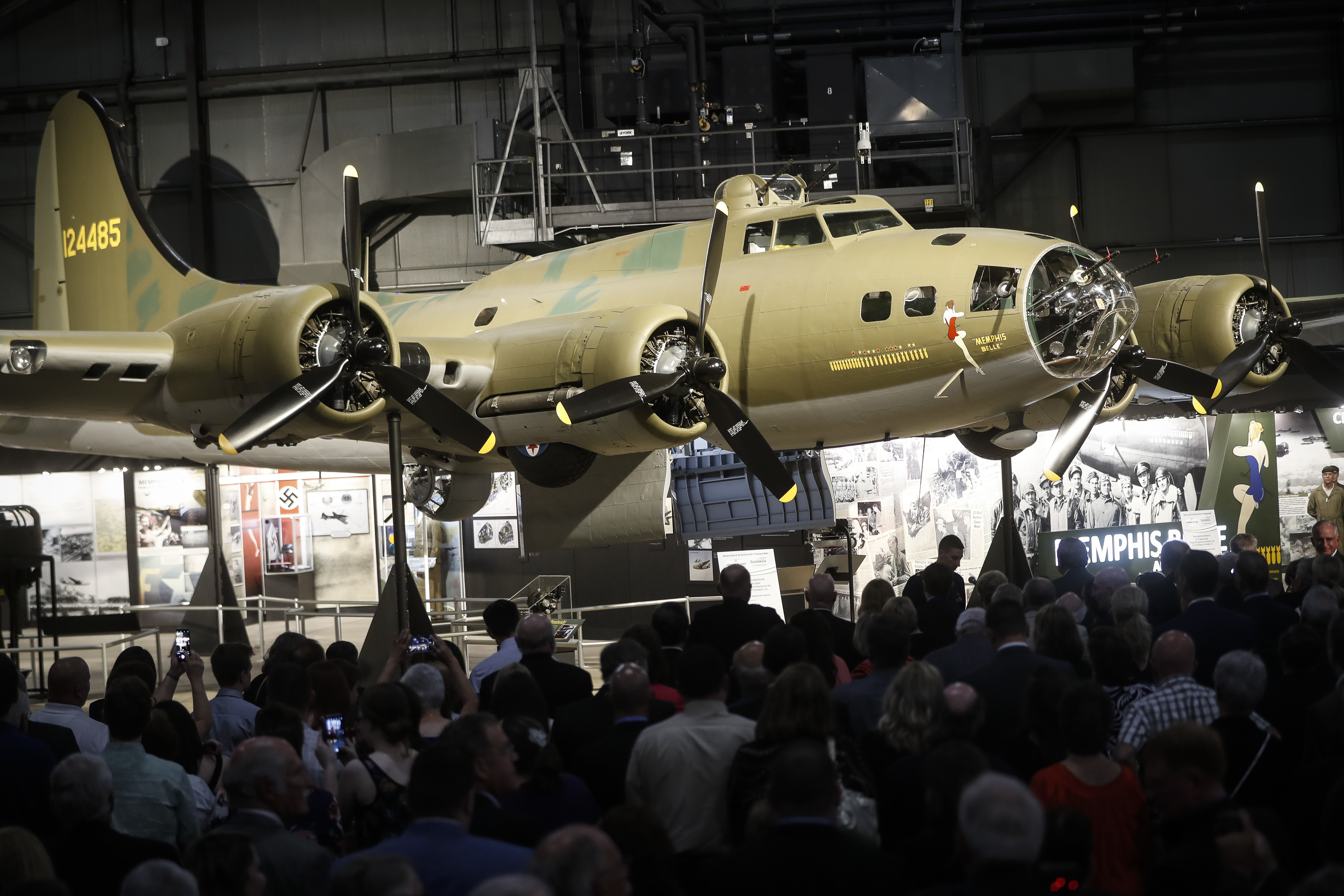 The B-17 "Flying Fortress" will anchor an extensive exhibit in the museum's Second World War gallery, paying tribute to the thousands of men who served on B-17s on daylight bombing missions over Nazi-occupied Europe.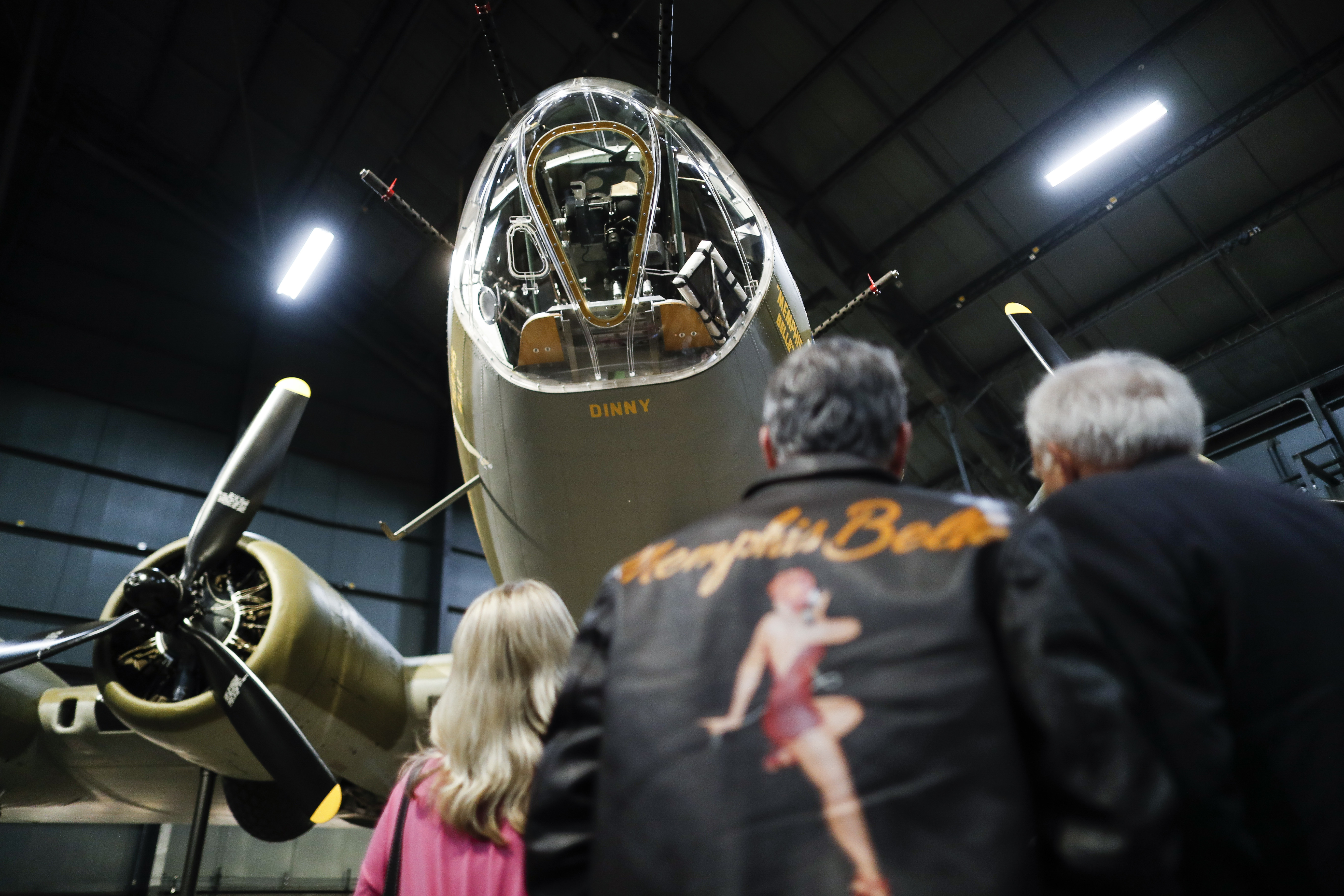 Robert K Morgan Jr's voice wavered with emotion when he talked about seeing the Memphis Belle all put together for the first time in 50 years.
His father, Robert Sr, had flown the famous plane on 25 perilous bombing missions in the Second World War and worked the rest of his life to make sure the aircraft was preserved.
Mr Morgan travelled to Ohio along with families of the other Memphis Belle crew for a private unveiling of the plane on Wednesday night and the public opening of the exhibit on Thursday at the sprawling museum.
The debut came on the 75th anniversary of the Belle's 25th and final combat mission of the war.
The Memphis Belle was brought to the museum in corroded pieces in 2005 after efforts to restore it in Memphis ran out of money and steam. It had been displayed outdoors in its namesake city for decades after the war and was in bad shape due to weather and vandalism.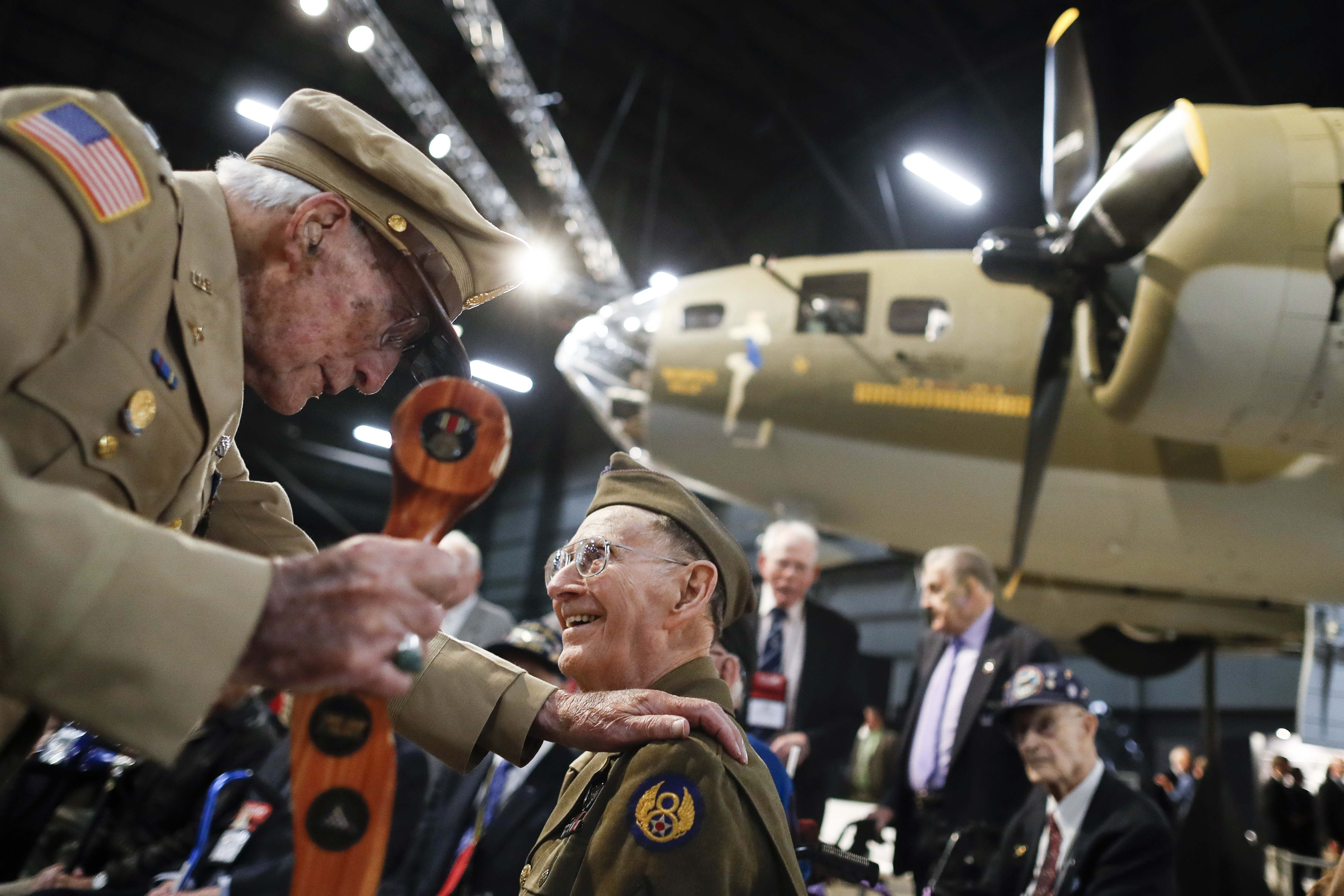 "He knew before he passed that the plane was going to come to the museum, he knew that we couldn't keep it in Memphis. And he knew it would be preserved here, he knew it would be restored here. He was extremely glad that it would be here."
The Belle, with the swimsuit-clad pin-up girl freshly repainted on both sides of the nose, is displayed suspended above the museum floor as if in mid-flight, with bomb-bay doors wide open.
James P Verinis, 48, came from South Kingstown, Rhode Island, to see the Belle. His father, Capt James A Verinis, flew missions on it as co-pilot and later commanded his own B-17.
"I look at it," Mr Verinis said, "and I wonder if it ever looked this beautiful."