Italy's premier-designate has said "new possibilities" have emerged over the forming of a government based on the outcome of the March 4 election.
Carlo Cottarelli also wants to give the option time to mature, given the negative market reaction to the prospect of a new poll.
Efforts to create a so-called "political" government failed over the weekend after President Sergio Mattarella vetoed an economy minister proposed by the 5-Star Movement and the League, which had come together to form a populist alliance.
After more than two months of failed negotiations, Mr Mattarella then turned to former IMF official Mr Cottarelli to form a neutral government made up of technocrats to lead Italy until early elections.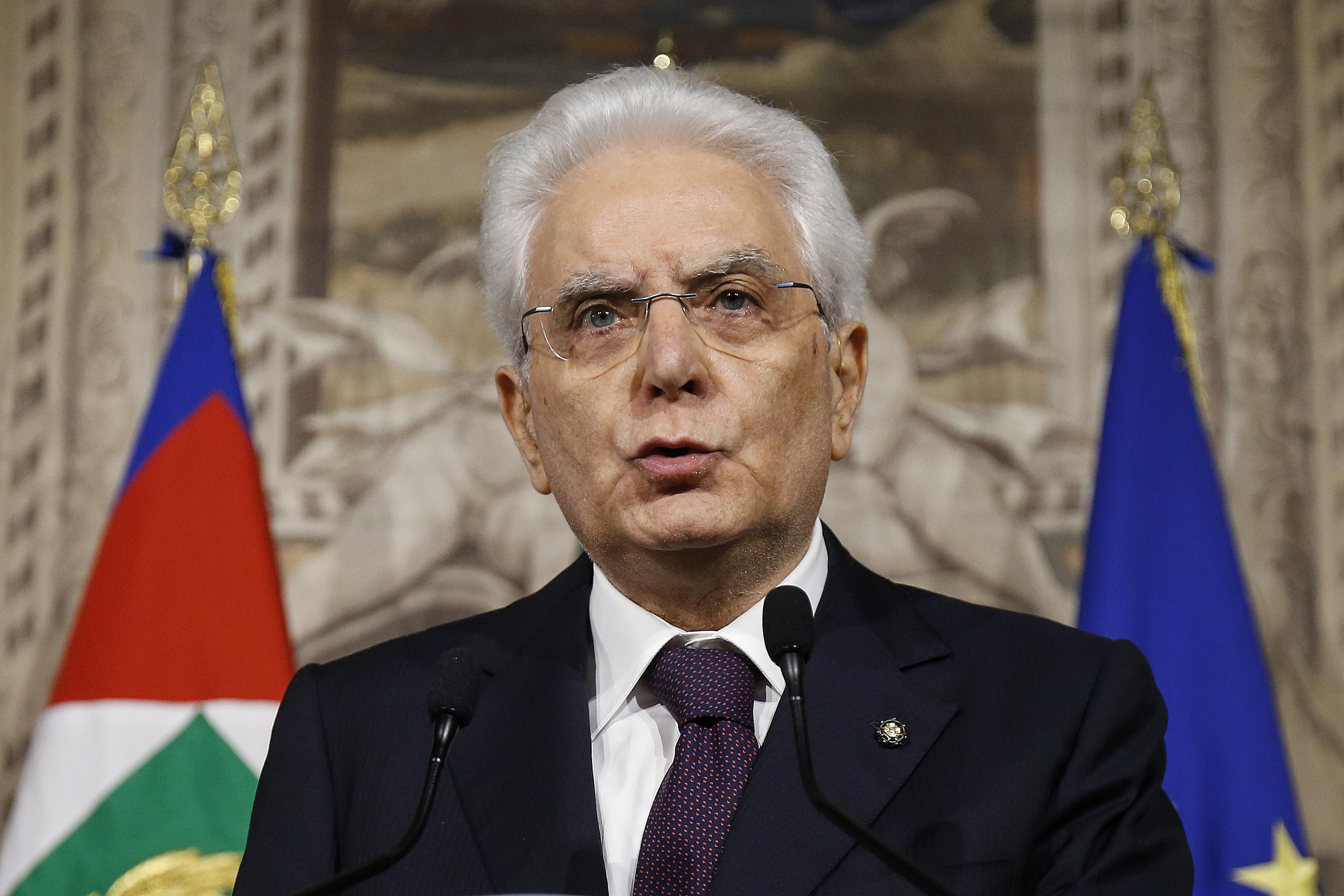 However, on Wednesday, Mr Cottarelli said "new possibilities for the birth of a political government have emerged" during his consultations.
The statement added: "This circumstance, also considering market tensions, has compelled him to wait for further developments."
Officials at Mr Mattarella's office said the president had agreed with the decision.
It was not clear what shape a political government might take.
Economic analyst Lorenzo Codogno said the re-emergence of a possible political government would likely mean tweaks to the 5-Star-League coalition agreement and dropping the Eurosceptic Paolo Savona from the post of economy minister.
Mr Mattarella had vetoed Mr Savona, a former industry minister who has questioned whether Italy should keep the euro, leading to the collapse of the 5-Star-League bid.
Mr Codogno said: "The initiative for a new anti-establishment government … would have to imply a credible pro-European commitment and a commitment to the Italian Constitution, ie the fiscal framework, to have any chance of flying."
Mr Di Maio said: "We're ready to reconsider our position in the sense that if we made a mistake – something I doubt – we'll say so, but now we should respect the will of the people."
League leader Matteo Salvini said he would not stand in the way of a solution but made clear that early elections were the only way forward.
"I say this with all possible respect: President Mattarella explain to us show we can get out of the problem," he said. "The sooner we vote the better."
Mr Salvini has long complained that Mr Mattarella never gave the centre-right bloc that brought in the highest percentage of votes – 37% – a mandate to try to form a government. The 5-Stars, by contrast, polled 32%.
The centre-right alliance grouped the League with ex-premier Silvio Berlusconi's Forza Italia and the smaller right-wing Brothers of Italy.
Brothers leader Giorgia Meloni renewed her call for Mr Mattarella to give the centre-right a mandate to try to form a government that can win a parliamentary majority.