South Korea's president has urged the North to show a plan for concrete steps towards denuclearisation, raising the pressure on Kim Jong Un during his visit to Beijing.
The North Korean leader is on his third visit to China this year, to discuss the outcome of his summit with Donald Trump, underscoring the major improvement in relations between the communist neighbours.
A report by the Korean Central News Agency said Mr Kim expressed his gratitude to Chinese President Xi Jinping when they met on Tuesday.
KCNA said that during a banquet hosted by Mr Xi, the North Korean also said Pyongyang and Beijing are seeing their ties develop into "unprecedentedly special relations".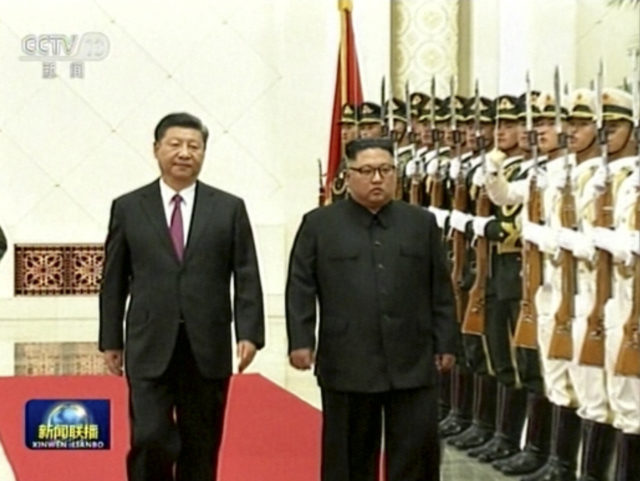 The US and South Korea suspended a major joint military exercise planned for August in what was seen as a major victory for Pyongyang and its chief allies, China and Russia.
In Seoul, President Moon Jae-in urged North Korea to present "far more concrete" plans on how to scrap its nuclear programme and the US to take unspecified corresponding measures swiftly.
"It's necessary for North Korea to present far more concrete denuclearisation plans, and I think it's necessary for the United States to swiftly reciprocate by coming up with comprehensive measures," he said.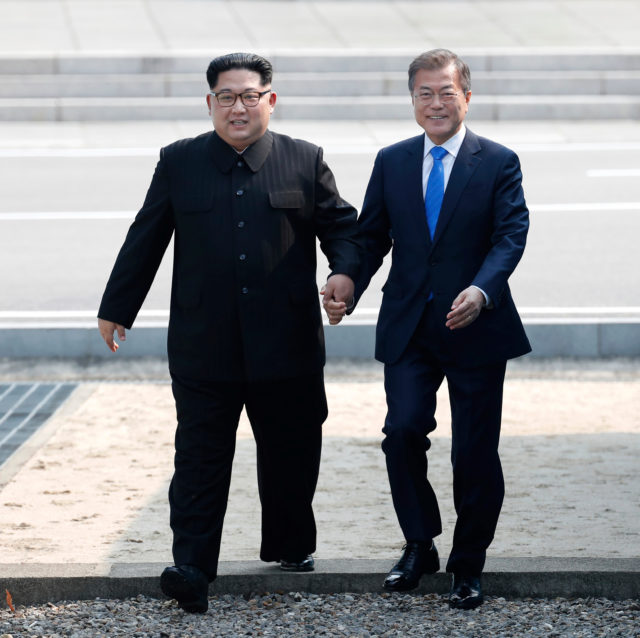 South Korean foreign minister Kang Kyung-wha said Seoul was monitoring Mr Kim's "newfound diplomatic activism" and the outcome of his meetings in China.
"China has an important role to play on issues of peace and security on the Korean peninsula," Mr Kang said, adding that South Korea expects discussions in Beijing to help the process of denuclearisation.
China backs the North's call for a "phased and synchronous" approach to denuclearisation, as opposed to Washington's demand for an instant, total and irreversible end to the North's nuclear programme.