France and Belgium are urging Unesco to designate scores of their World War I memorials and cemeteries as World Heritage sites.
The move comes as the centennial remembrance of the 1914-1918 war nears its end.
The Franco-Belgian border, where much of the fiercest fighting of World War I took place, is dotted with monuments to the dead who fought on battlefields ranging from Verdun in France to Passchendaele in Belgium.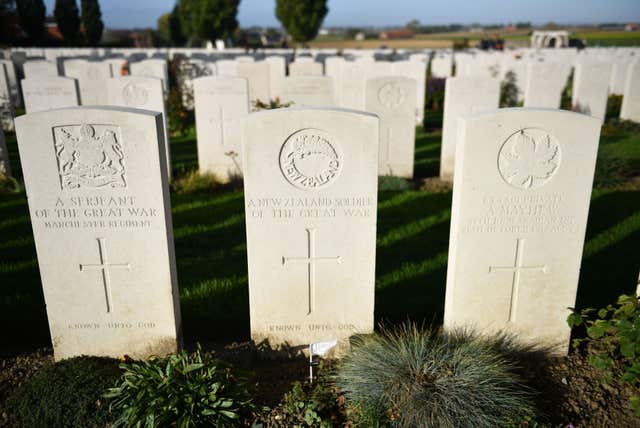 More than two million men are buried in the region.
"These sites force us to draw lessons from the past in order to construct a more peaceful future," said Minister-President Geert Bourgeois from Belgium's Flemish region, which was particularly hard hit during the war.
France and Belgium are seeking recognition for 139 sites. Unesco's World Heritage committee will assess their request and 29 other nominations for inclusion on the list during a meeting in Bahrain that starts on Sunday and runs until July 4.
Even though the scenes of dank trenches and pockmarked battlefields where nerve gas could kill thousands a day are iconic, France and Belgium are focusing on the cemeteries and memorials instead.
They stress they do not want to glorify war.
"Immediately after the war, these were mainly places for mourning, for pilgrimages of the ones who had lost their loved ones. But quite quickly they became much more than that," said Luc Vandael, project manager for the Flemish region.
"They became an appeal for peace and reconciliation. The slogan 'no more wars' is quickly associated with those sites. So yes, there is something larger than just being a cemetery," Mr Vandael said.
Now people make pilgrimages from across the world to remember those who gave their lives in western Europe.
The appeal of the sites has spiked during the four years of centennial remembrances that will end with the marking of the November 11, 1918, armistice.