A small plane that crashed in Mumbai, killing five people, was not certified as airworthy and was undergoing major repairs after an earlier crash, an aviation company official said.
Anil Chauhan, a top official at UY Aviation which owned the small King Air C90, said the plane was on a test flight when it crashed into a construction site in India's financial capital.
"Though we have ownership of the aircraft, it was under the care of Indamer company. The aircraft was not yet handed over to us, it did not have a certificate of airworthiness," Mr Chauhan said.
Indamer CEO Rajeev Gupta told reporters his company was repairing the plane and that the heavy rains occurring in Mumbai when the plane took off were not ideal conditions. He said test flights should not be carried out in poor weather.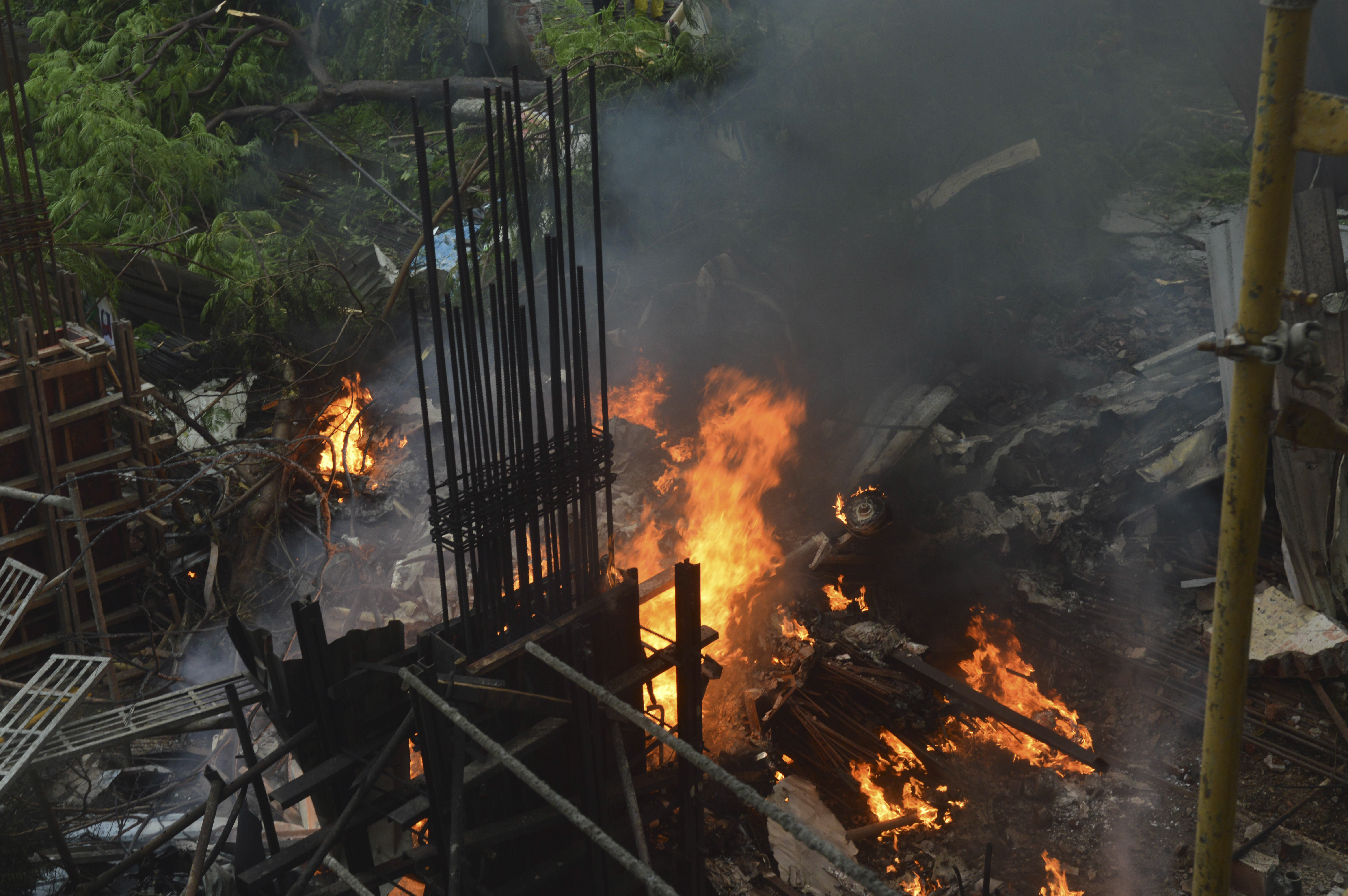 A civil aviation ministry team was examining the site on Friday.
More than 50 workers at the construction site had a narrow escape as they left for lunch five minutes before the crash occurred.
"As the plane hit the area with a bang and engulfed the construction site with fire and smoke, we came rushing from a nearby cabin," said Krishna Bhalekar, a worker at the site.
The plane had been bought in 1995 by the Uttar Pradesh state government, which decided to sell it after the crash in 2012 caused damage that required costly repairs, said Surya Pal Gangwar, a state civil aviation official in Lucknow, the state capital. The first crash had caused no casualties.
The Uttar Pradesh government sold the damaged aircraft to a Pune-based company, which sold it to the present owner, UY Aviation Pvt Ltd.