US secretary of state Mike Pompeo will make another trip to North Korea this week.
The latest visit comes as the Trump administration seeks agreement with Pyongyang on an acceptable denuclearisation plan.
Press secretary Sarah Huckabee Sanders announced that Mr Pompeo would travel to North Korea this week.
The trip to Pyongyang will be Mr Pompeo's second as top US diplomat and the first by a senior US official since Mr Trump's historic meeting with Kim Jong Un in Singapore last month.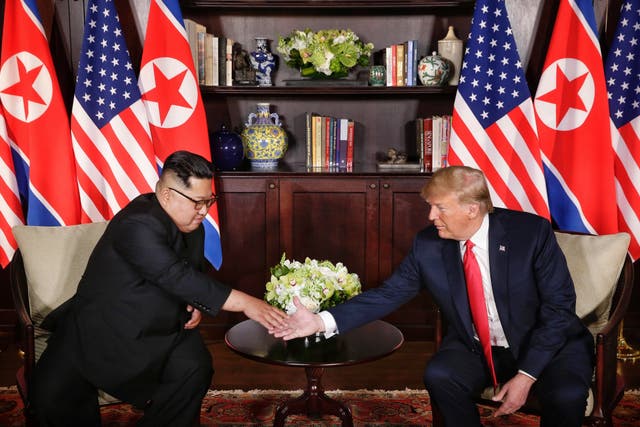 US officials say they are clear-eyed about the North's past behaviour in negotiations.
Mr Pompeo last visited Pyongyang in May ahead of the Trump-Kim summit and travelled there secretly in early April while he was director of the CIA.