Police in Moscow say they have detained a person after a statue was vandalised at the stadium where England played Colombia at the World Cup.
Russian social media users posted a picture of the statue of former Spartak Moscow player Fyodor Cherenkov, who died in 2014, with the word "England" inscribed in red across the chest.
Officers said an investigation is under way and "as a result of the measures taken by police, the individual who committed this act has been identified and detained".
Police did not identify the suspect or specify a nationality.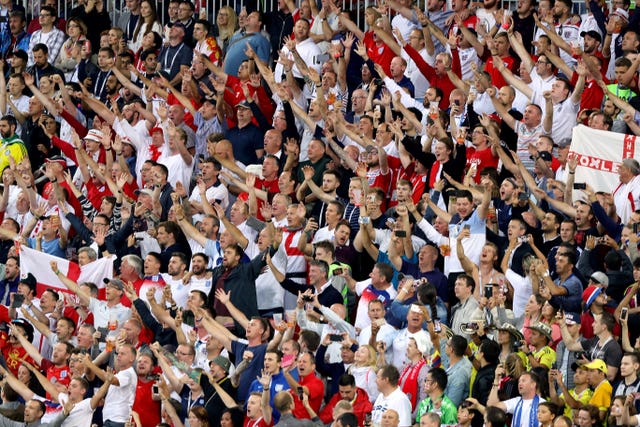 The vandalism prompted a storm of criticism of English fans on Russian social networks, with users calling them poor guests at Russia's World Cup.
Cherenkov is not well known outside Russia, but remains a hero to Spartak fans after winning three Soviet titles and one Russian title with the club.
When he died in 2014 aged 55, reportedly of a brain tumour, thousands of fans attended his funeral.