Looters have pillaged burned and vandalised shops in Haiti's capital following two days of violent protests over the government's attempt to raise fuel prices.
Journalists saw young men stripping shelves bare in some supermarkets in Port-au-Prince that were charred from the protests.
Several bodies lay among the debris scattered in the streets.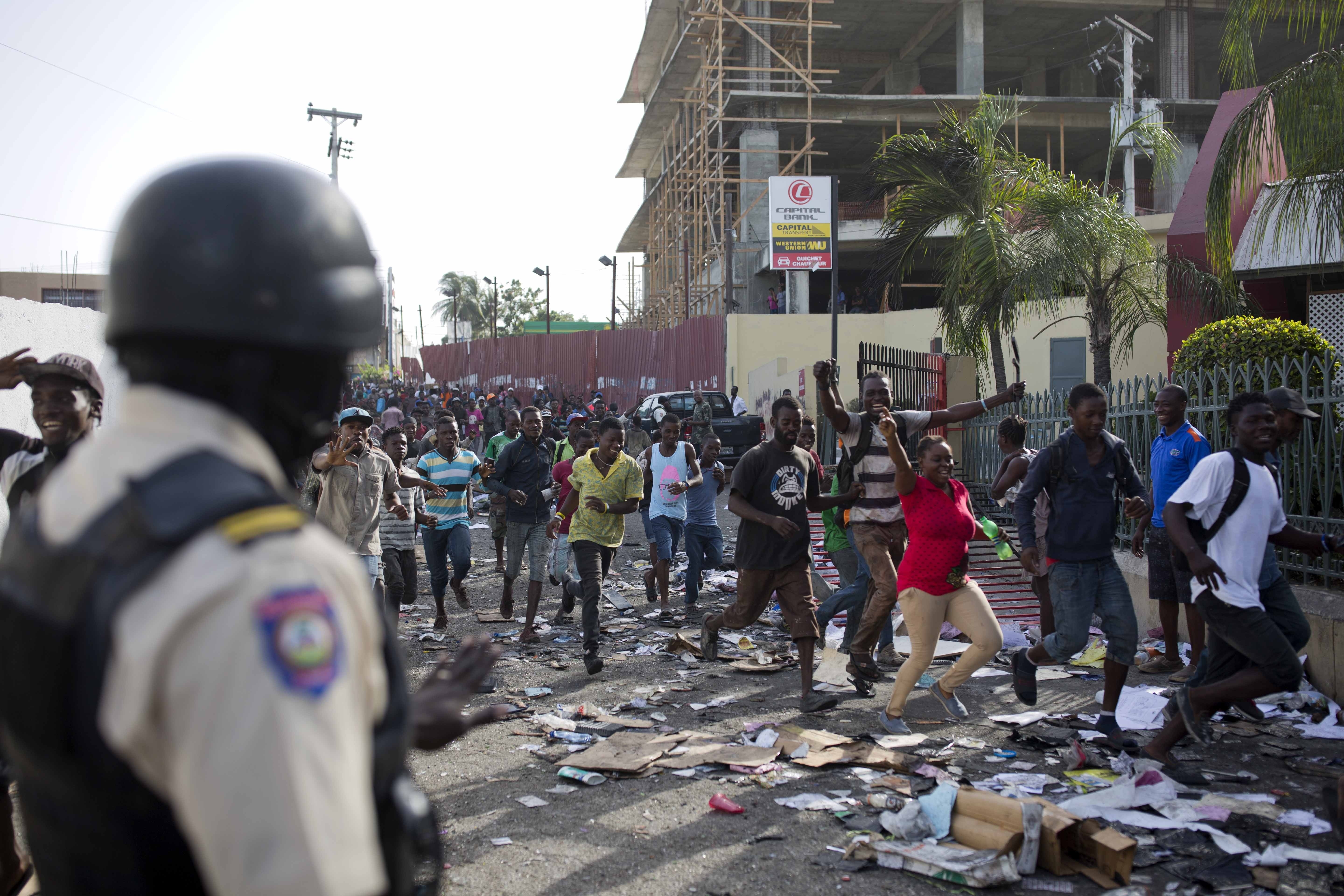 It noted that many flights were cancelled, and said: "The airport has limited food and water available."
"Telecommunications services, including internet and phone lines, have been affected throughout Haiti," the embassy added.
"It may be difficult to reach people through normal communication methods."
Chapin United Methodist Church in South Carolina posted online that its mission team is safe but stranded.
Marcy Kenny, assimilation minister for the church, told The State newspaper that the group is hoping the unrest will abate enough for them to safely make it to the airport.
A North Carolina doctor and his son were part of another medical mission group that was unable to leave.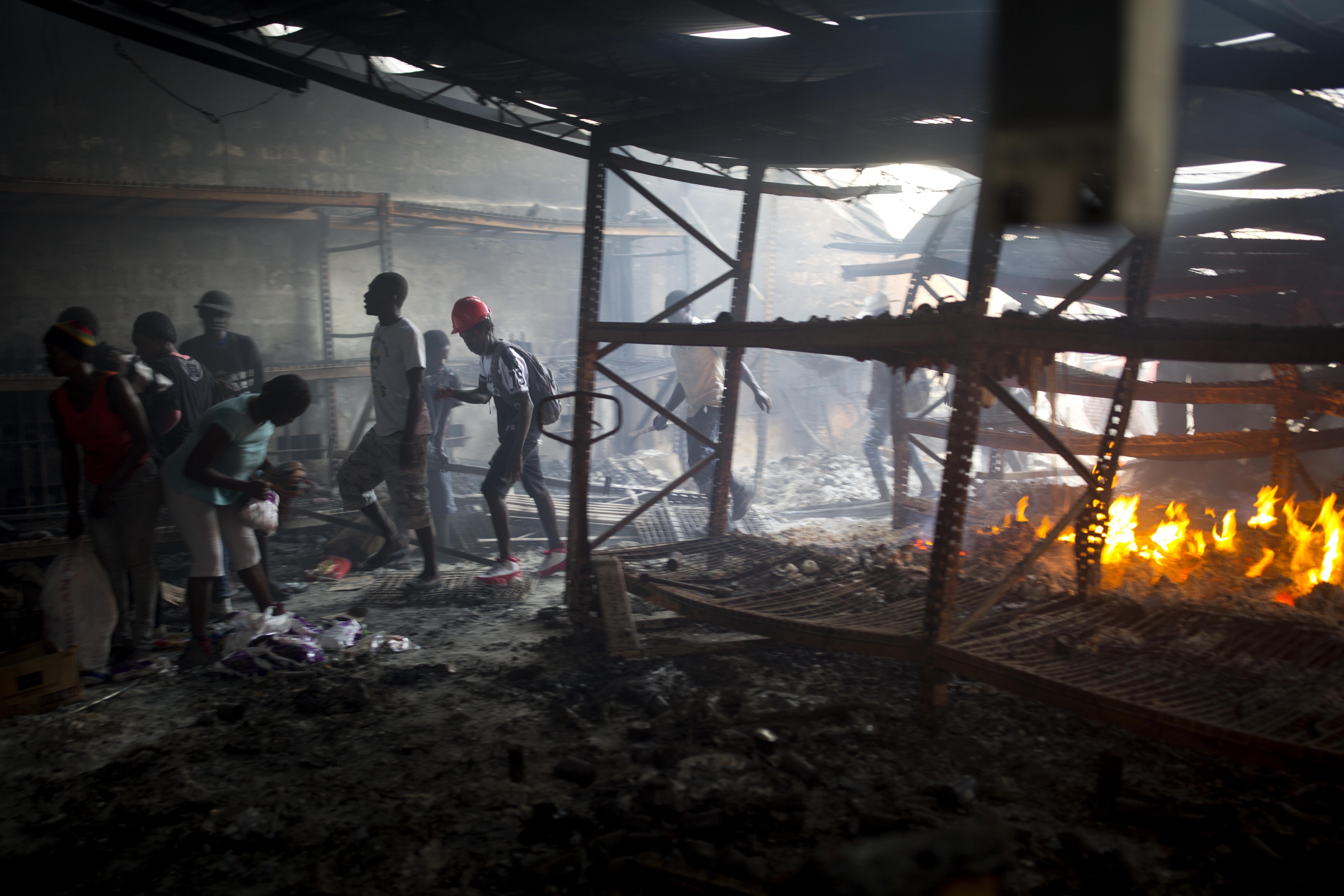 Police director-general Michel-Ange Gedeon ordered officers to crack down on what he called "bandits who disturb the peace and security of the country".
At least three people were killed in protests on Friday and police say the bodies of four people were found on Sunday in the streets of the Delmas district, though they did not say if this was related to the protests.
The government on Saturday scrapped plans to raise fuel prices by 38% to 51%.