More than 7,000 people are still in evacuation shelters and many more are struggling with basic needs after severe flooding and landslides last week in western Japan that caused at least 200 deaths.
The disastrously heavy rainfall caused damage over a widespread area, with most of the deaths in and around Hiroshima.
Power and water outages were common and damage to roads and railway tracks disrupted deliveries of food and relief supplies.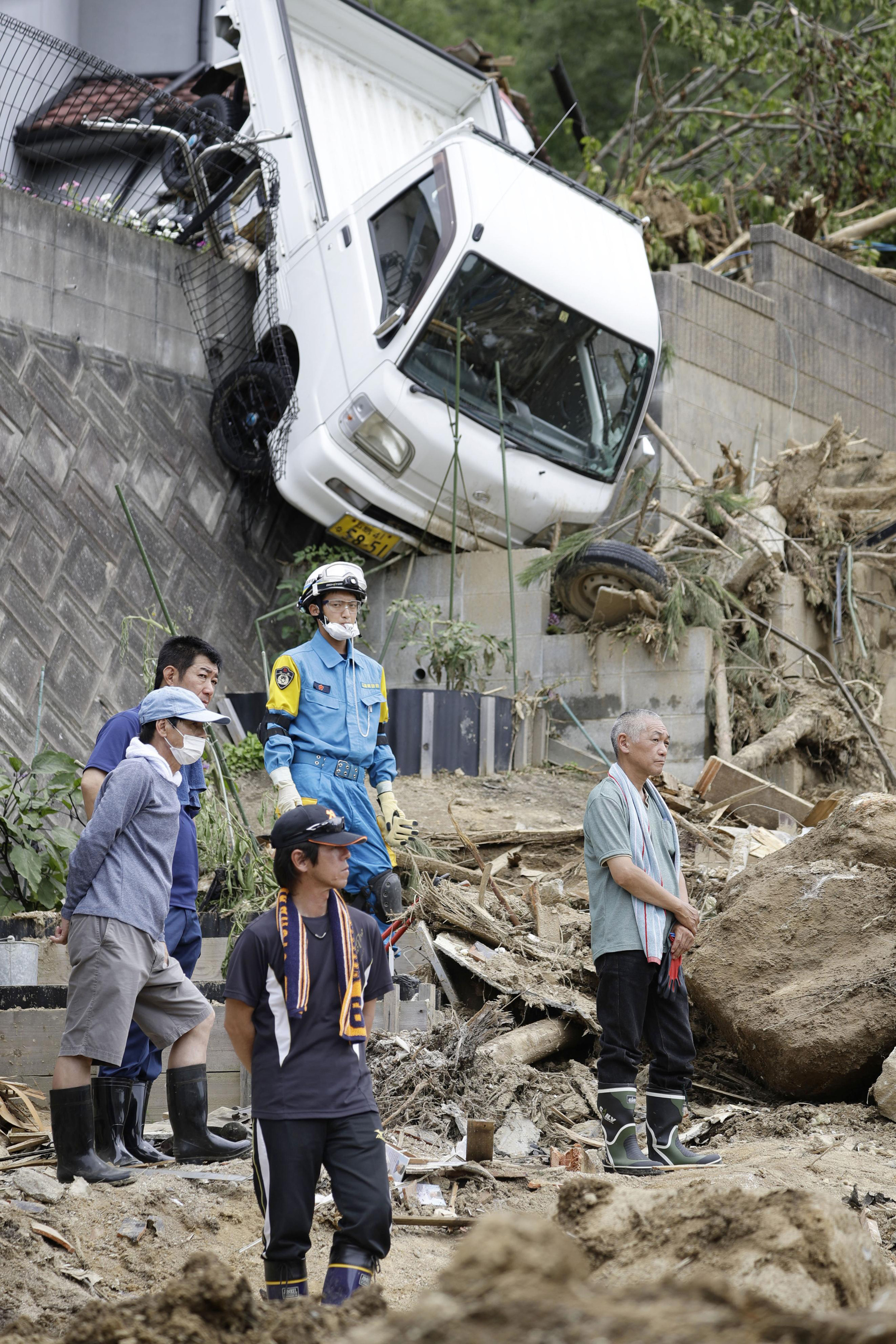 Takao Kusunoki, an evacuee staying at a high school in Ehime, said he has not been able to take a bath for four days and could only clean himself with a wet towel.
"I'm so sweaty and I want to take a bath as soon as possible," he told the Mainichi newspaper. "We need our water system restored."
Floodwaters have subsided in most places but left behind massive debris including broken trees, furniture and mangled cars that still need to be moved out of the way.
Disrupted distribution systems are keeping lives in the disaster zone difficult.
Convenience stores are open for fewer hours and dozens of outlets of major chains were closed due to delayed deliveries, supply shortages or flooding in Hiroshima, Okayama and Ehime.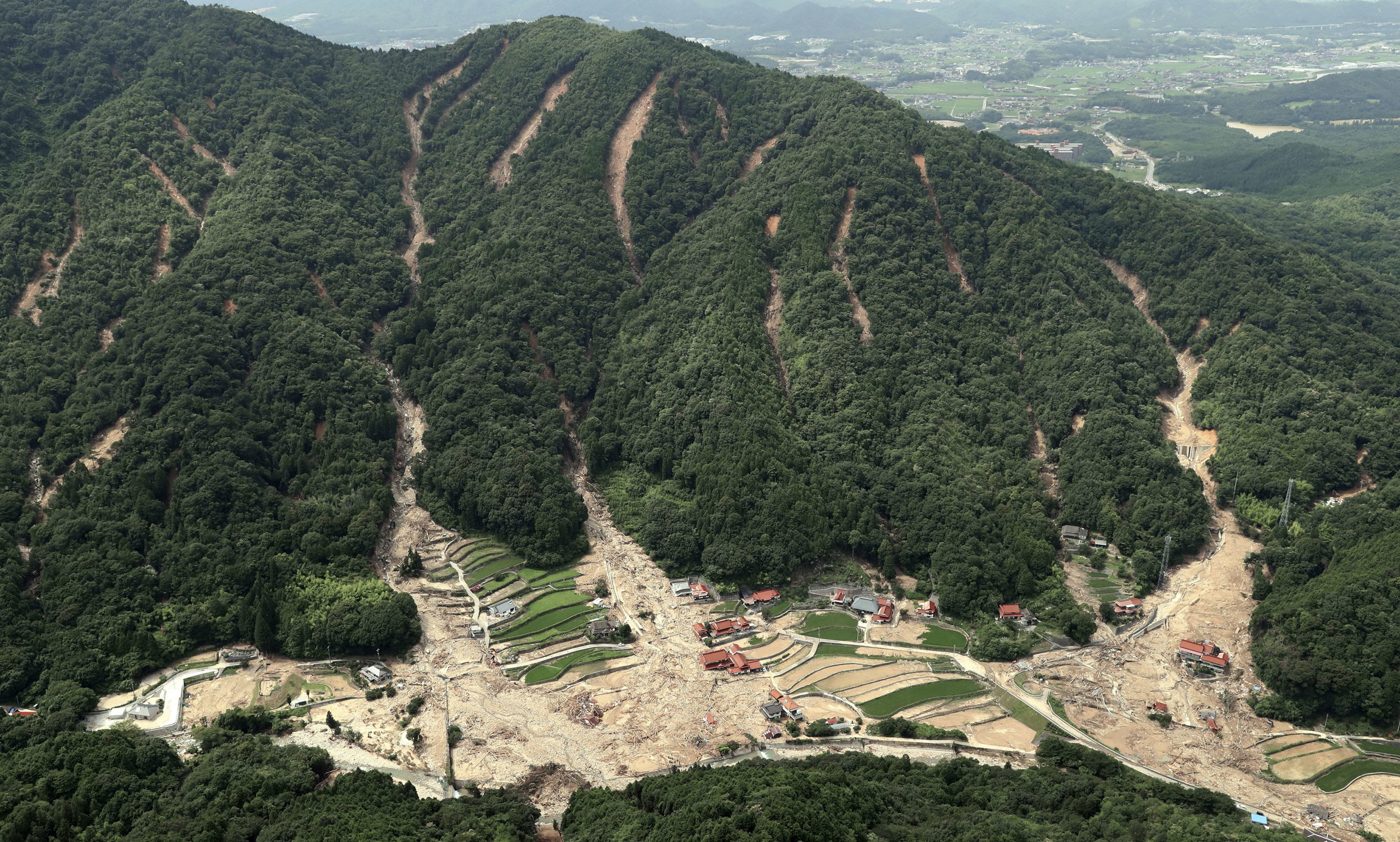 Prime Minister Shinzo Abe, at a disaster response meeting, recalled seeing "horrendous" damage during his visit to Kurashiki city, where a river broke through its embankment and flooded a wide area.
"After seeing that, I even feel more strongly about doing whatever it takes so that the people who were affected could live safely again as soon as possible," said Mr Abe, who had cancelled a trip to Europe and the Middle East to respond to the disaster.
Mr Abe said the government obtained temporary housing for people whose homes were damaged or lost so they could move in and be more comfortable.
More than 700 houses were destroyed or damaged and more than 23,000 were flooded, according to the Fire and Disaster Management Agency.
Chief cabinet secretary Yoshihide Suga told reporters 200 deaths had been confirmed and another person was found without vital signs.
Suga said 21 people are missing and about 40 others are still out of contact with their families.