Two children have been bitten on the leg in possible shark attacks in the waters off Long Island in New York state, prompting authorities to close the beaches, officials said.
Suffolk County police said they were investigating separate incidents which occurred less than five miles apart at Sailors Haven and Atlantique beaches, on Fire Island.
Both beaches were temporarily closed.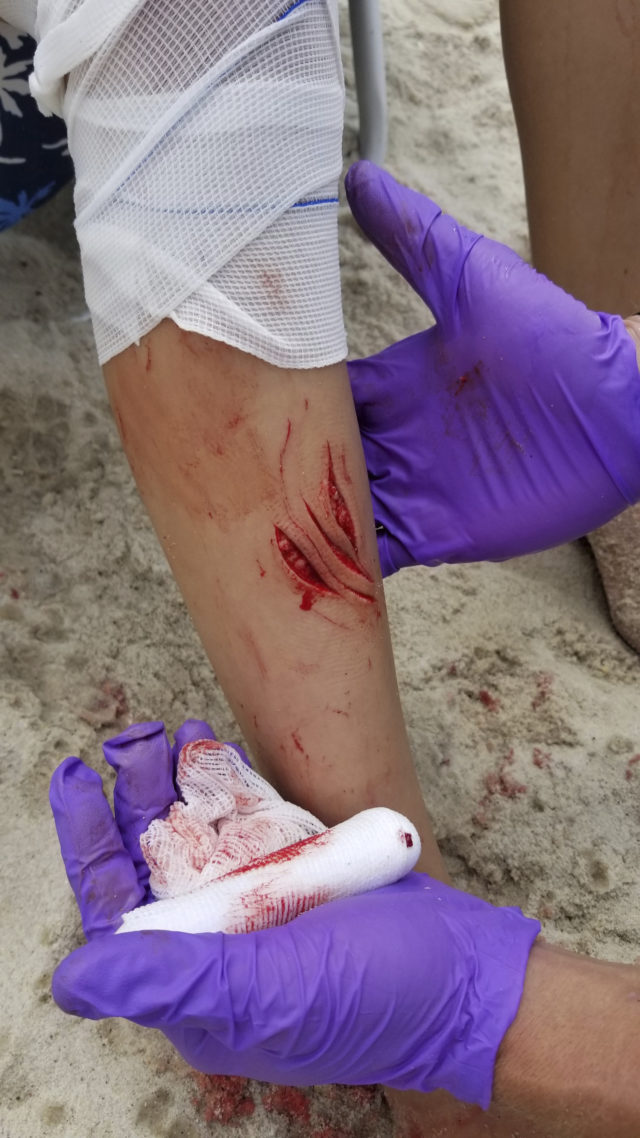 Emergency responders at the scene removed a tooth from the boy's leg.
At Sailors Haven, a 12-year-old girl suffered bite marks "consistent with a large fish" while wading, said Elizabeth Rogers, a spokeswoman for Fire Island National Seashore, which runs the beach.
Ms Rogers said authorities had not confirmed the wounds to be shark bites, but said the Suffolk police marine bureau was waiting for the state Department of Environmental Conservation (DEC) to identify the tooth.
Philip Pollina said he and his wife heard their daughter Lola scream, then she emerged with a bloody leg.
He said lifeguards initially thought a Portuguese man-of-war had stung her but then concluded there were teeth marks.
Lola told a press conference: "I saw something next to me and I kind of felt pain and I saw a fin, I don't know how to describe it, and then I ran out of the water because I felt it.
"It was not that big, like 3ft or 4ft."
Governor of New York Andrew Cuomo released a statement saying he had deployed DEC commissioner Basil Seggos to lead a multi-agency investigation into the possible shark attacks.
"I am relieved that both teenagers who were attacked have been released from the hospital," Mr Cuomo said. "The state will do everything we can to protect beachgoers and keep the community safe."